When it comes to planning your dream wedding, every detail matters, including the tokens of appreciation you give to your guests. Wedding favours are a heartfelt way to thank your loved ones for being a part of your special day. In this article, we'll introduce you to 5 creative and affordable wedding favour ideas that will leave a lasting impression on your guests. From custom wedding wristbands and bulk wedding favours to eco-friendly options, these ideas are designed to match various tastes and budgets.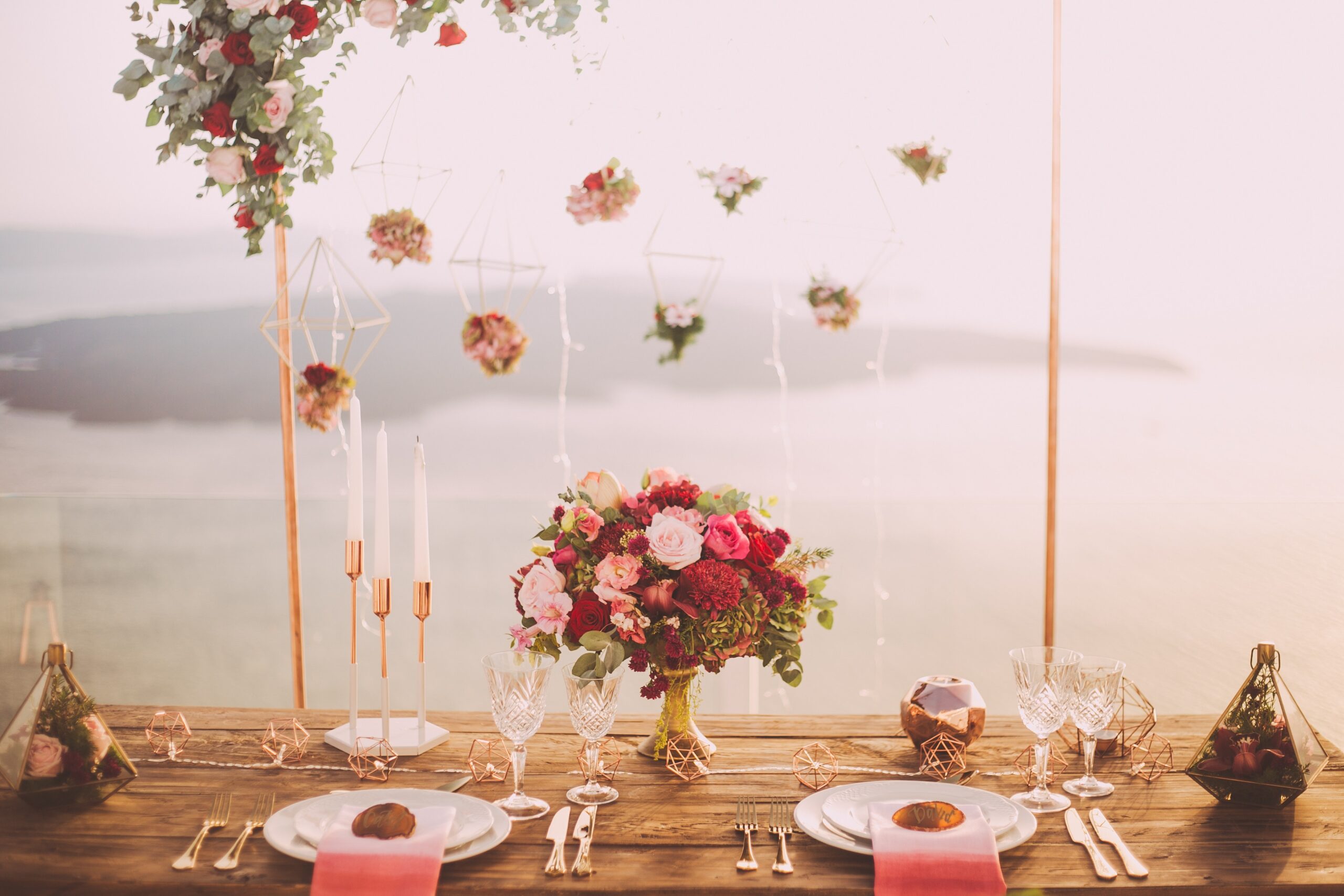 1. Customisable Wristbands
Custom wedding wristbands are an excellent way to add a personal touch to your wedding favours. The Wristband Co. will tailor your wristbands to suit your theme and preferences, featuring your names, wedding date, a special message, or even a custom hashtag for your guests to share their memories on social media. Beyond being keepsakes, these wristbands can serve practical purposes during the event, like managing drink tabs and dietary preferences and encouraging guests to share their experiences online.
When it comes to custom wristbands, there are two popular options: fabric and silicone. Custom fabric wristbands offer comfort and durability, and you can choose from a wide range of CMYK colours to match your wedding colour scheme perfectly. On the other hand, custom silicone wristbands are a long-lasting gift idea, and they can be customised with debossed text, glow-in-the-dark effects, and even glitter for a touch of glamour.
Wedding wristbands are also a cost-effective solution if you are planning your wedding with a strict budget, especially as you can order customised wedding wristbands as bulk wedding favours, reducing the cost per wedding favour.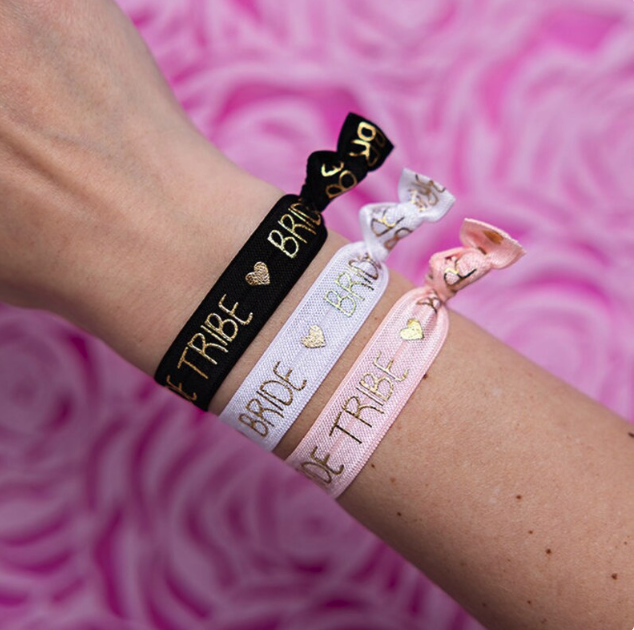 2. Mini Potted Plants
For a touch of natural elegance, consider gifting mini potted plants as wedding favours. Whether succulents, cacti, fruit trees, or small flowering plants, these little green wonders will charm your guests and add a refreshing element to your event. Attach a simple thank-you tag to each pot, and your guests will not only appreciate your thoughtfulness but also have a living reminder of your special day. The best part is that these plants are low-maintenance and can easily be taken home and cared for, making them a sustainable and meaningful choice.
We recently attended a wedding where the wedding favours were mini succulents that also doubled up as the centrepieces on the wedding tables. Wedding guests found their tables and then discovered that the greenery and plants that made the table centrepieces also had small nametags on them. There was one succulent plant per person sat at the table for them to take home. It was a very clever, beautiful and budget-friendly way of combining different wedding decoration elements in a unique way to offer affordable, personalised and thoughtful wedding favours.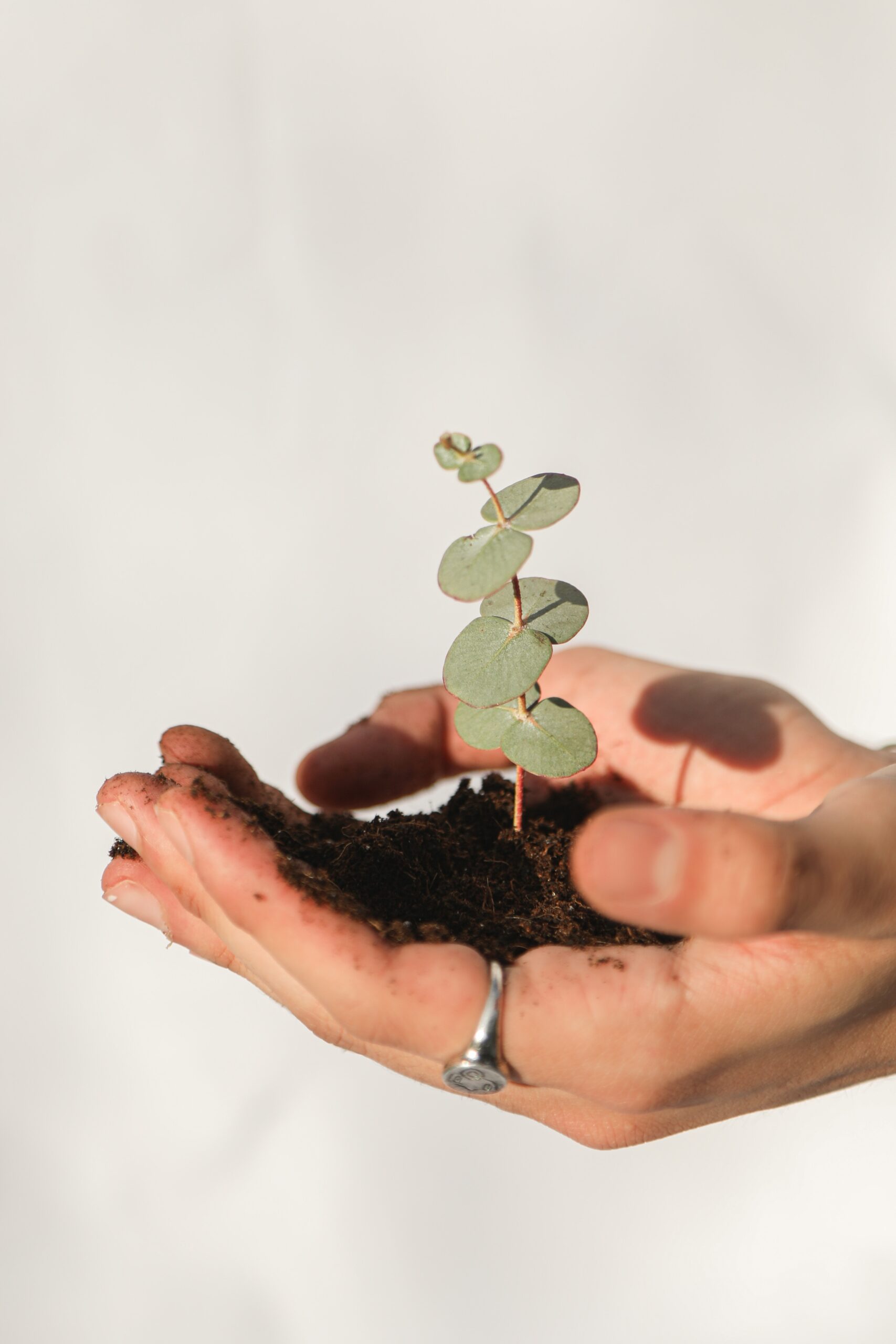 3. Homemade Treats
Delight your guests' taste buds with a heartfelt gesture – homemade treats. Bake batches of cookies, brownies, or any of your family's favourite treats. This personal touch shows your guests that you've put thought and effort into their gifts. Package the treats in charming boxes or bags matching your wedding theme, and watch your guests indulge in your sweet appreciation.
If you are planning a large wedding, then homemade treats like this can be a perfect solution for affordable wedding favours, and whilst it might take some coordination to get the baking and packing done, it is an activity that a bridal party or family members will be happy to be involved with. With several helping hands, you can create in bulk wedding favours that are both beautiful and delicious!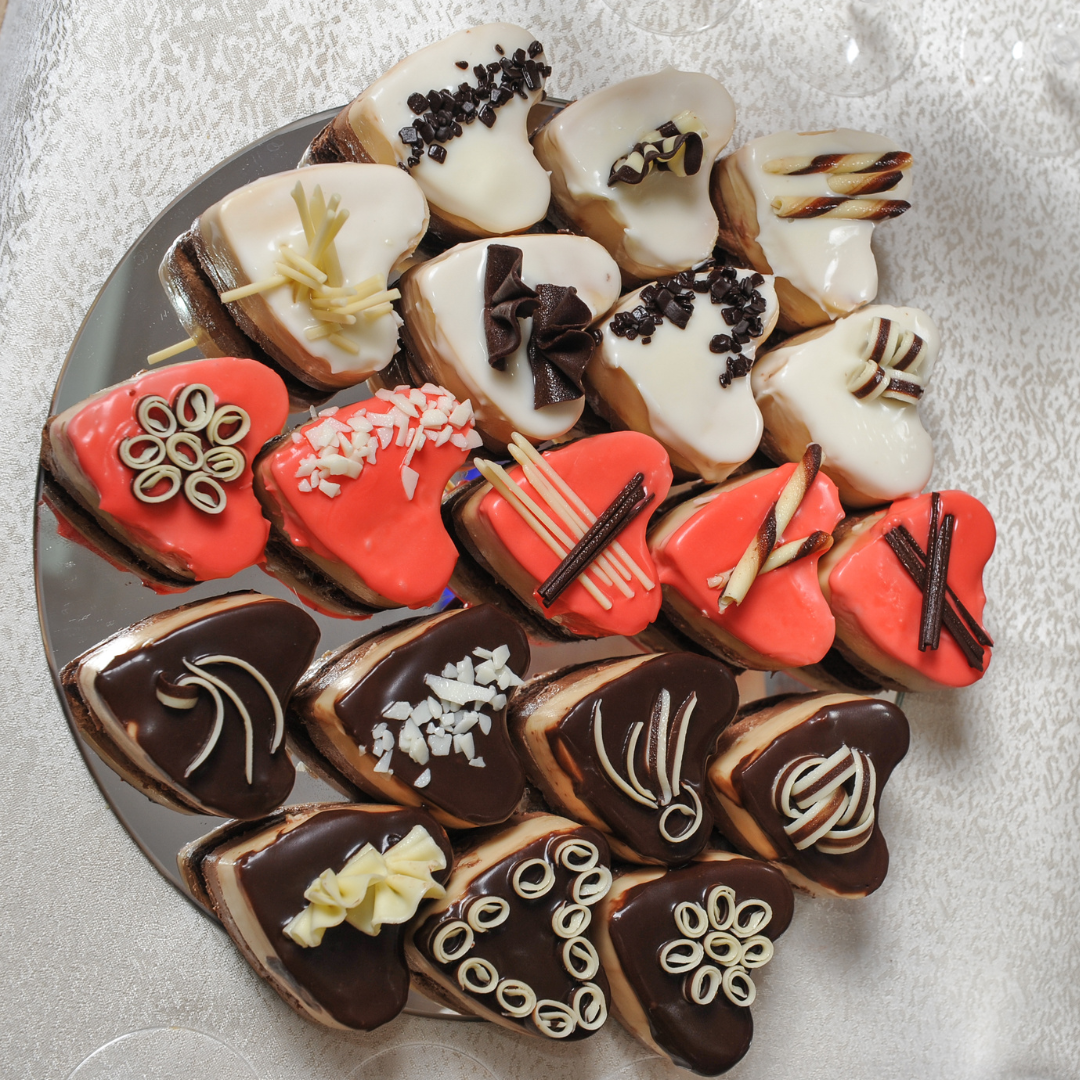 4. Organic Tea Blends
Create a sense of warmth and connection by offering personalised jars of organic tea leaf blends. You can curate blends that reflect your relationship and your shared tastes. Add a personalised thank-you note to each favour for that extra touch of thoughtfulness. As your guests enjoy their cups of tea, they'll be reminded of your special day and the love that fills the air.
You can also take this one step further by incorporating plants and blends that are important to you. For example, a recent wedding we attended was in the mountains, and the couple cleverly used local plants and herbs to create a unique tea blend. Whenever we open the tea jar, the scents take us back to that day and the mountain top. Honestly, it smells so good we probably won't be able to drink it!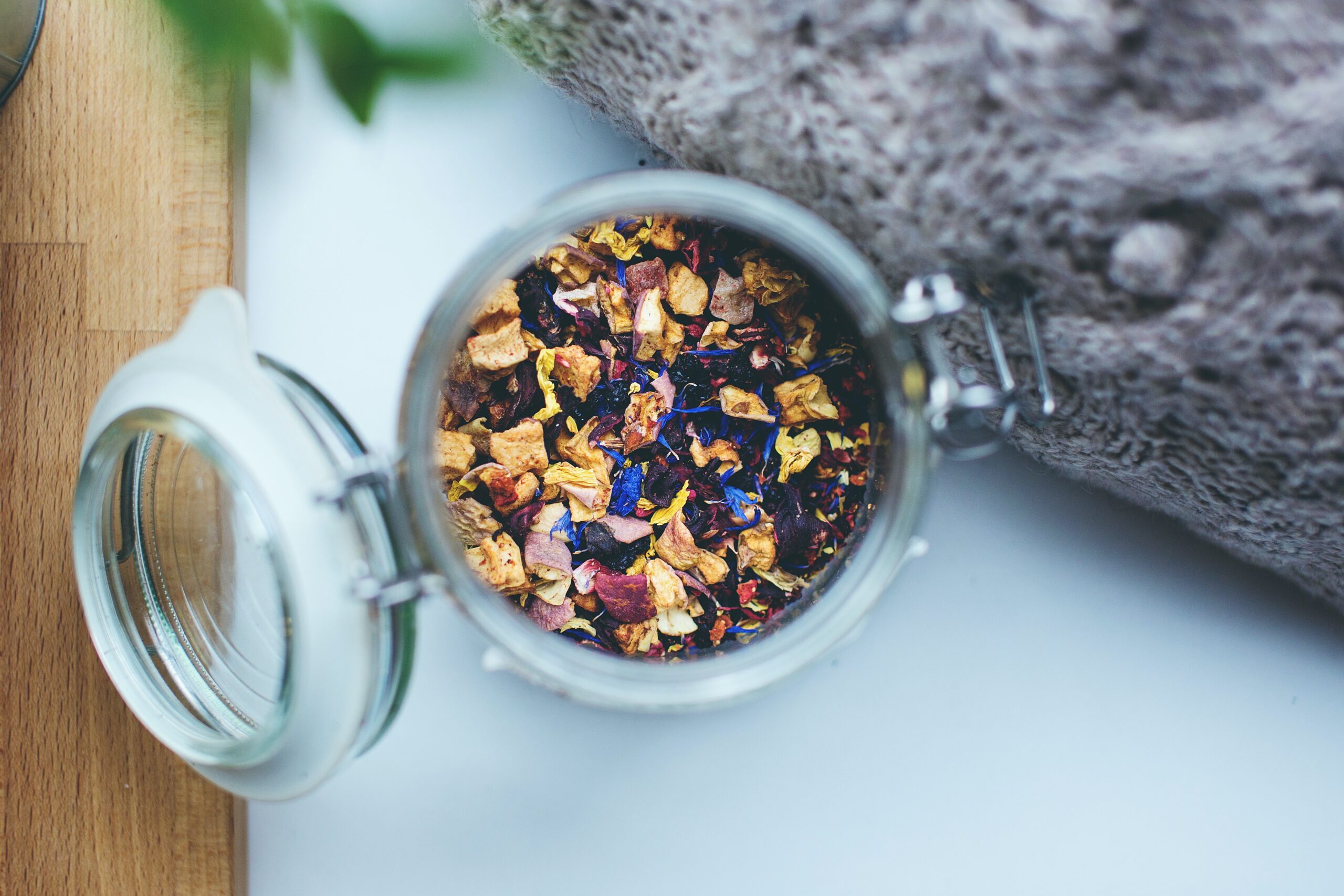 5. Seed Packets
For a symbolic and eco-friendly wedding favour, consider seed packets. Encourage your guests to plant and nurture the seeds, just as they've nurtured your relationship. As the seeds grow into vibrant flowers or aromatic herbs, they'll be a beautiful reminder of your wedding day and the growth you've embarked upon as a couple.
You can include seeds for your favourite flowers and plants or local variations of flowers. Or you can use seeds for flowers with special meanings. For example, Daisys for fidelity, Aster for patience and Heather for admiration. You can then use the same flowers in your wedding bouquets and other decorative items.
It is often a good idea to use some of the hardier seeds to give all your guests the best opportunity to grow their seeds – even those less green-fingered! Whilst including seeds or bulbs for Orchids and Roses might be a generous gesture, it's unlikely that many of your guests will be able to nurture these seeds successfully. If you want something accessible for all, wildflower "bombs" are becoming increasingly popular and are simply a collection of local wildflower seeds that you can sprinkle – or bomb – around unused green spaces in your community.
If you are embracing an eco-friendly vision for your wedding, then you can also find rustic paper for wedding invites, menus and wedding programs that are both recyclable and impregnated with flower seeds. You can confidently tell your guests to tear up those wedding invites and plant them in their gardens!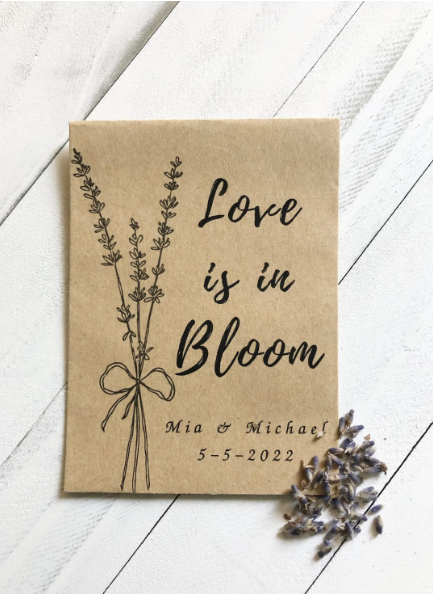 Conclusion
In the end, your choice of wedding favours should reflect both of your personalities and values. Whether you opt for custom wedding wristbands, mini potted plants, homemade treats, organic tea blends, or seed packets, the key is to make your guests feel appreciated and cherished.
As for custom wristbands, remember that debossed and embossed custom silicone wristband options each have their unique charm. Debossed wristbands offer a subtle, elegant look, while embossed wristbands provide a raised, tactile feel. Then, the custom fabric wristbands offer an elegant, softer element to match your wedding branding and colour scheme perfectly. The choice depends on your event's objectives, design preferences, and budget.
At The Wristband Co. Australia, we specialise in crafting custom-designed wristbands, both silicone and fabric, that perfectly capture the essence of your event. We also offer a variety of other customisable wristbands, including Tyvek and photo finish, to suit your needs. Make your wedding favours genuinely memorable with our personalised wristbands that your guests will cherish for years.
Ways we can help
At The Wristband Co. we regularly work with event organisations of all sizes. We are happy to assist in any way we can, including helping you find the right wristbands, lanyards and ticket rolls for your next event. Get in touch with us today on 08 8363 4850 or email us at [email protected] for more information.
You can find out more about our company here.
Meet the Author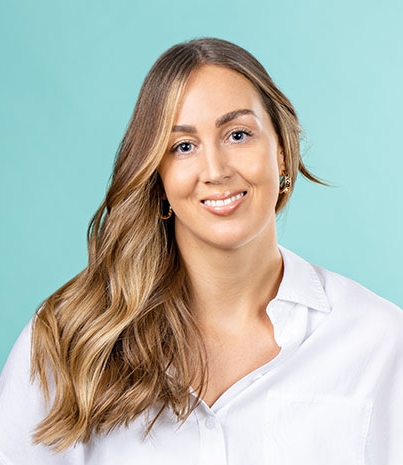 Laura Sayer, Co-Founder
Connect with Laura on LinkedIn
With a strong marketing background, Laura is driven to provide sustainable solutions that enhance event and business organisation while also elevating security measures. Her passion for exceptional customer service has been the catalyst for The Wristband Co.'s growth. Under her guidance, the company has established a reputation for delivering high-quality wristbands that are affordable and environmentally conscious.