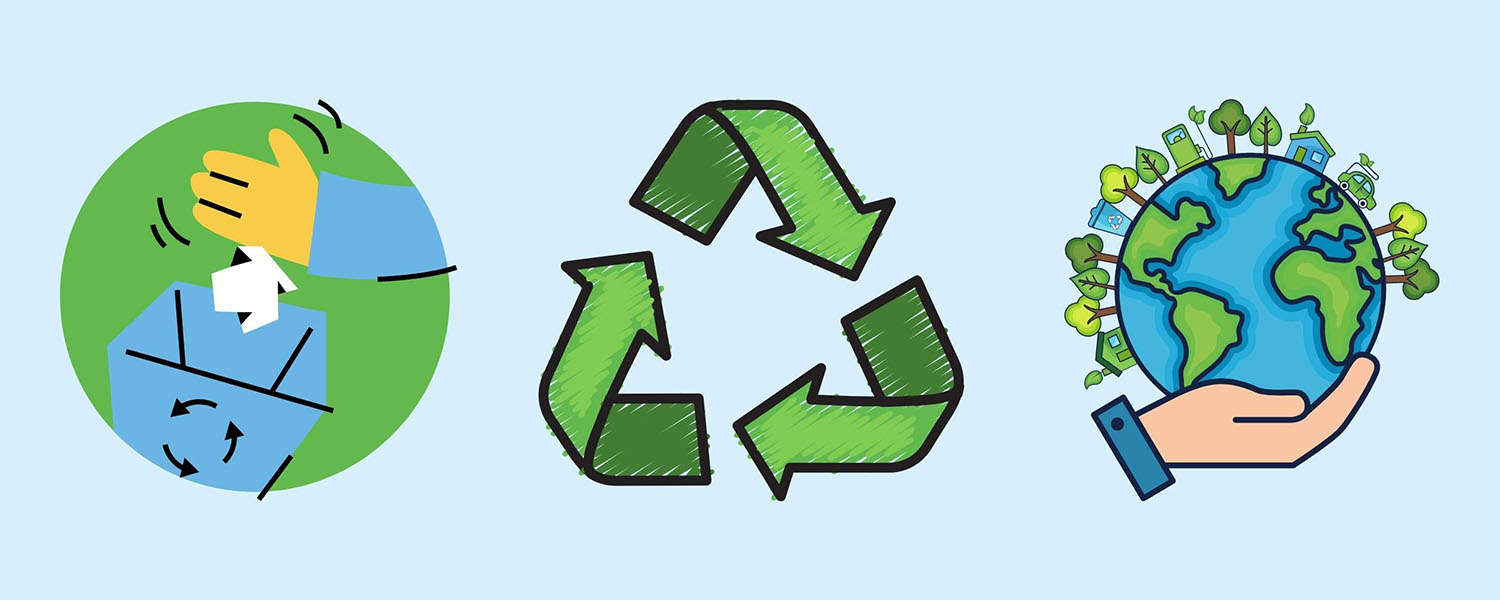 The Wristband Co. is shouting loudly about our commitment to working sustainably and working with our community to help those around us do the same.
You might have read our commitment to sustainability previously, but to bring you up to speed, we are committed to creating a more effective cycle of sustainability through every aspect of our business. One way that we are helping drive this change is by using the material Tyvek for our plain wristbands, customisable wristbands and security wristbands.
As well as being incredibly durable and comfortable to wear for a prolonged time, Tyvek is 100% recyclable.
What is Tyvek? And How Is It Used?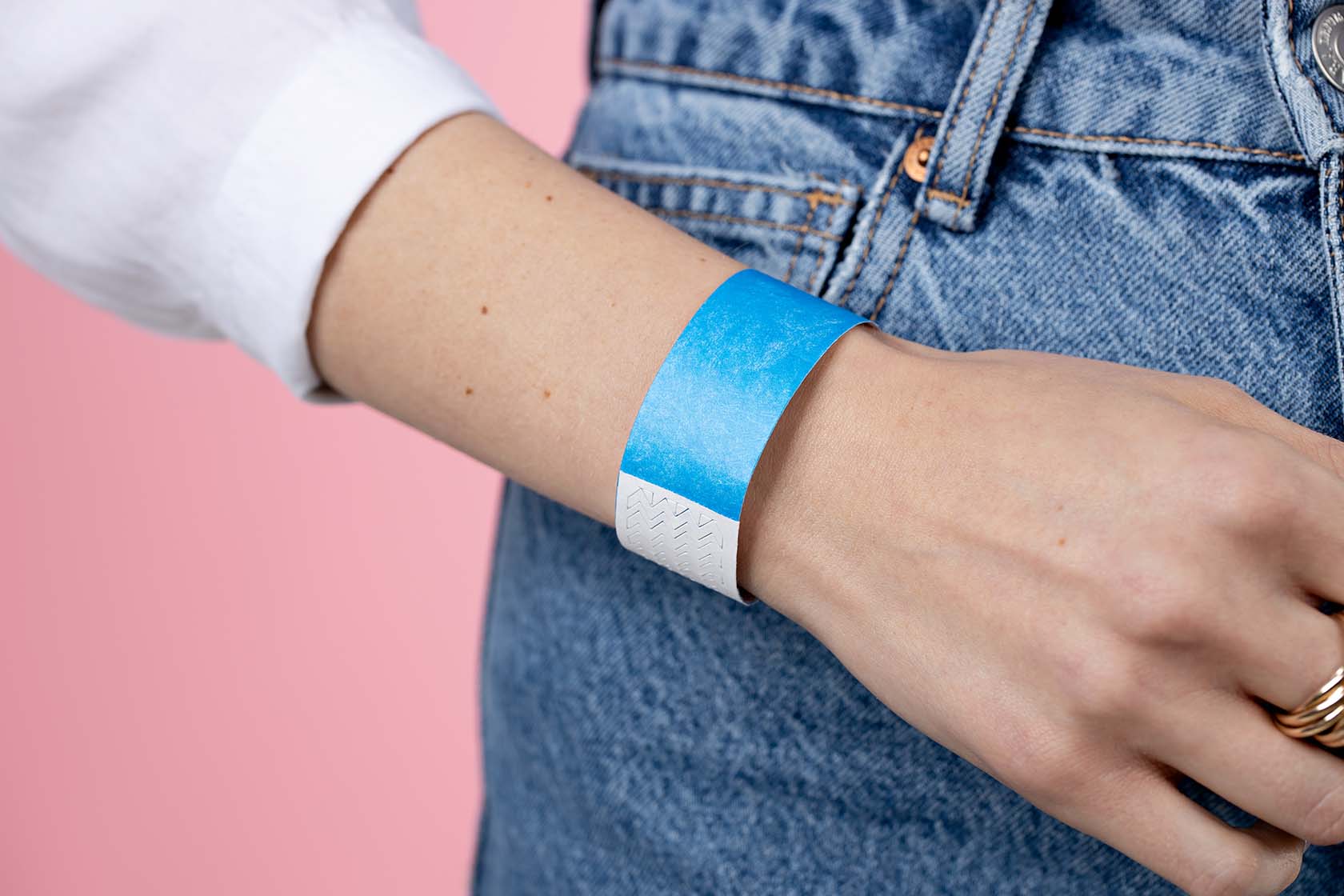 Tyvek is an HDPE (High-Density Spun Bound Polyethylene), one of the most flexible and versatile materials around. It is classed as a specialist product, meaning you cannot simply drop your wristbands at your usual curbside recycling programs.
How Can I Recycle Tyvek Wristbands?
The Wristband Co. is proud to offer an innovative recycling solution for used wristbands with TerraCycle®. TerraCycle is a social enterprise working hard to eliminate waste worldwide by diverting "waste" from landfills and using it as the raw ingredient for creating new products. TerraCycle specialises in taking specialist materials – like HDPE – and turning them into new products.
Zero Waste Box System
The Wristband Co. is proud to be using their Zero Waste Box™ system at our office. Developed by TerraCycle, their Zero Waste Box is a one-stop option for those looking to reduce their waste and is favoured by individuals and businesses around the globe. The Zero Waste Box is the perfect recycling solution for specialist materials like HPDE.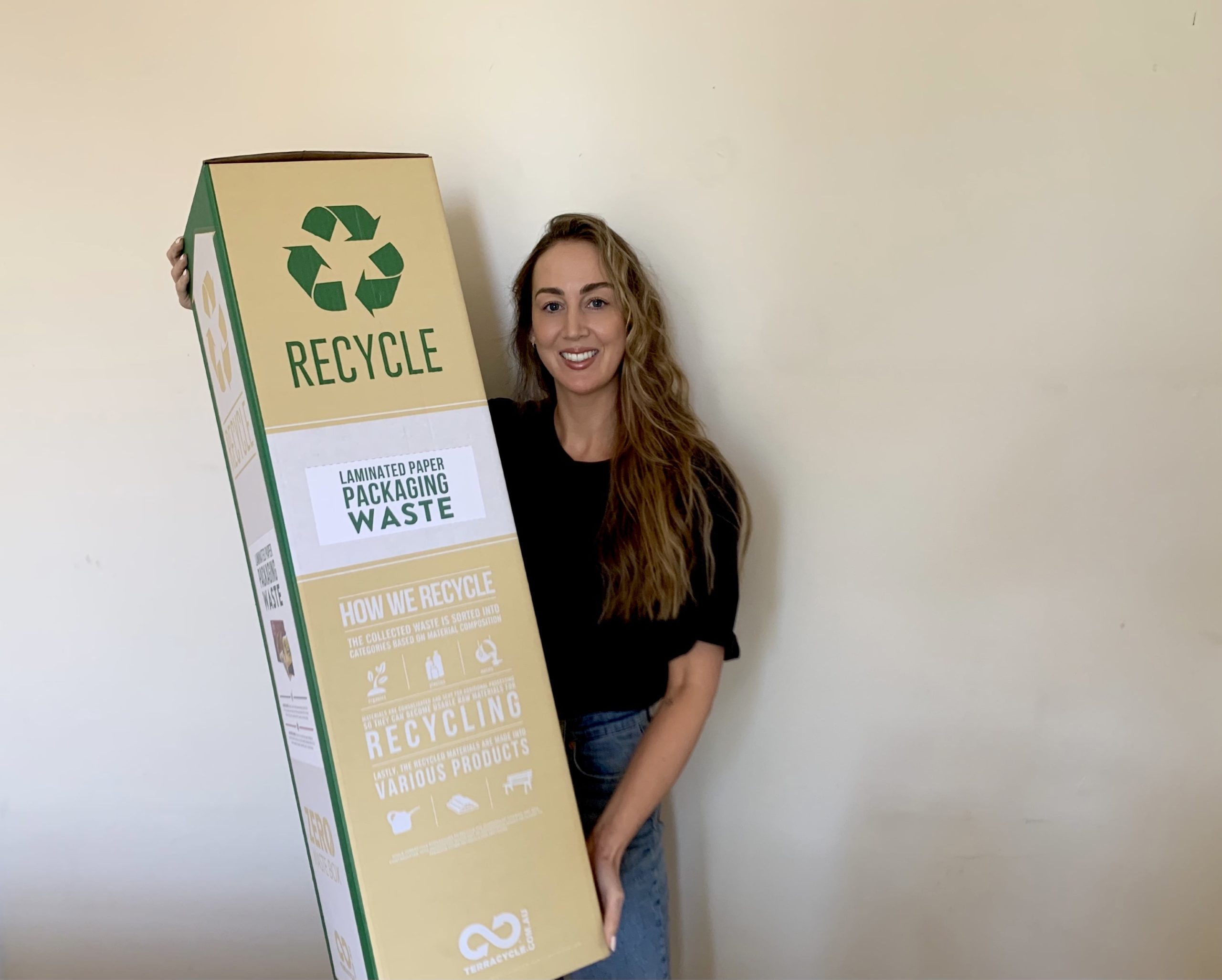 Founder Laura with The Wristband Co.'s Zero Waste Box
"Both Ben and I love to know the ins and outs of how all the companies in our supply chain work – especially when it comes down to their sustainability practices. And with an internationally respected company like TerraCycle, we were keen to know more so we could share it with our colleagues and customers."
The Recycling Process Using TerraCycle®
Once our Zero Waste Box is filled with wristbands, we ship it back to TerraCycle. Everything collected in the box is sorted and separated into different material categories: plastic, metals, glass, fibres etc. So your wristbands are collected together with the other HDPE products.
The separated materials are then washed and prepared for processing and then shredded and melted down to create tiny pellets. These raw-material pellets can then be used to produce new products. These pellets are used to create all sorts of things, from park benches to protective equipment to fashion accessories and bags.
Australian Made & Certified By The Forest Stewardship Council
TerraCycle Australia Zero Waste Boxes are proudly made in Australia and are certified by the Forest Stewardship Council, meaning that the cardboard is sustainably sourced.
Check out this video which shows you what happens when TerraCycle receive our Zero Waste Box.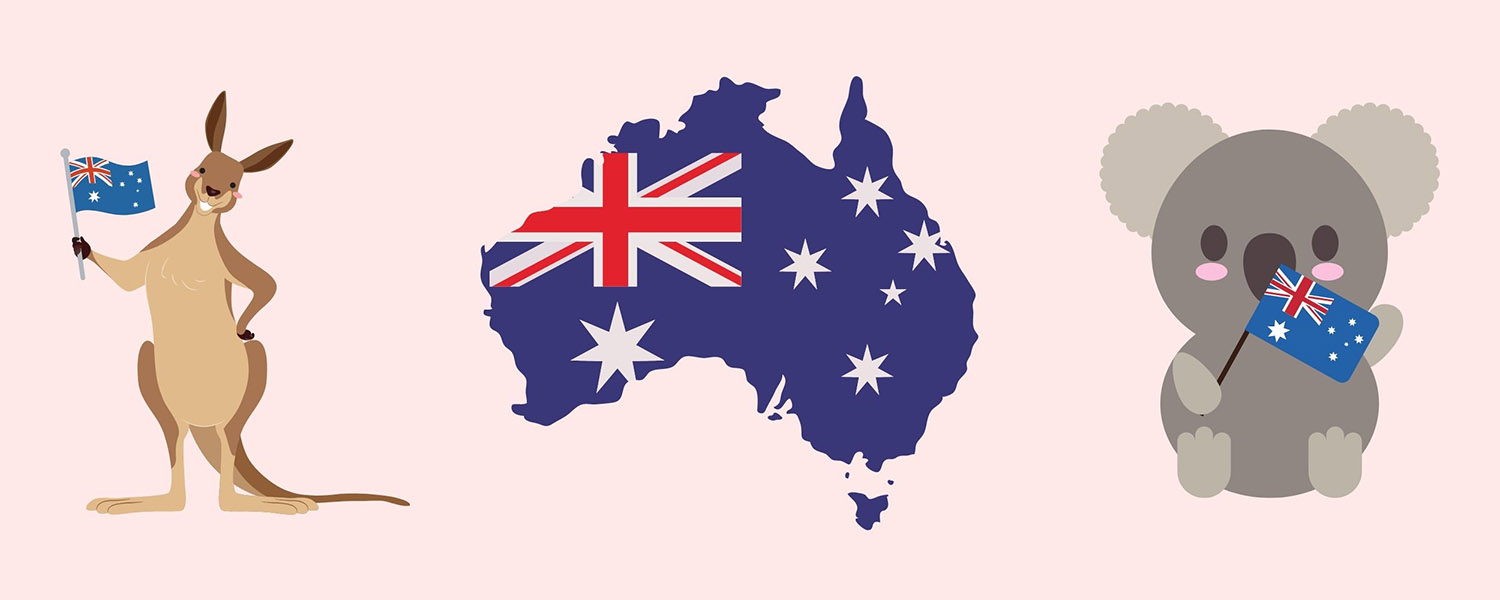 Does The Wristband Co. Offer a Take-back Program?
YES! We do. We are thrilled to say that you can choose to send your wristbands back to us:
Parcel Collect 10146 09979
Avenues Shopping Centre
Shop 1
114 Payneham Road
Stepney
SA 5069
Once they arrive at our office, they will then be packed into our Zero Waste Box and sent to TerraCycle for recycling.
What else can I do to reduce Wristband waste?
Another way to reduce waste is to keep hold of your wristband and use them in arts and crafts! The durability of the Tyvek means that your wristband is made of the perfect material to be repurposed in a variety of unique ways: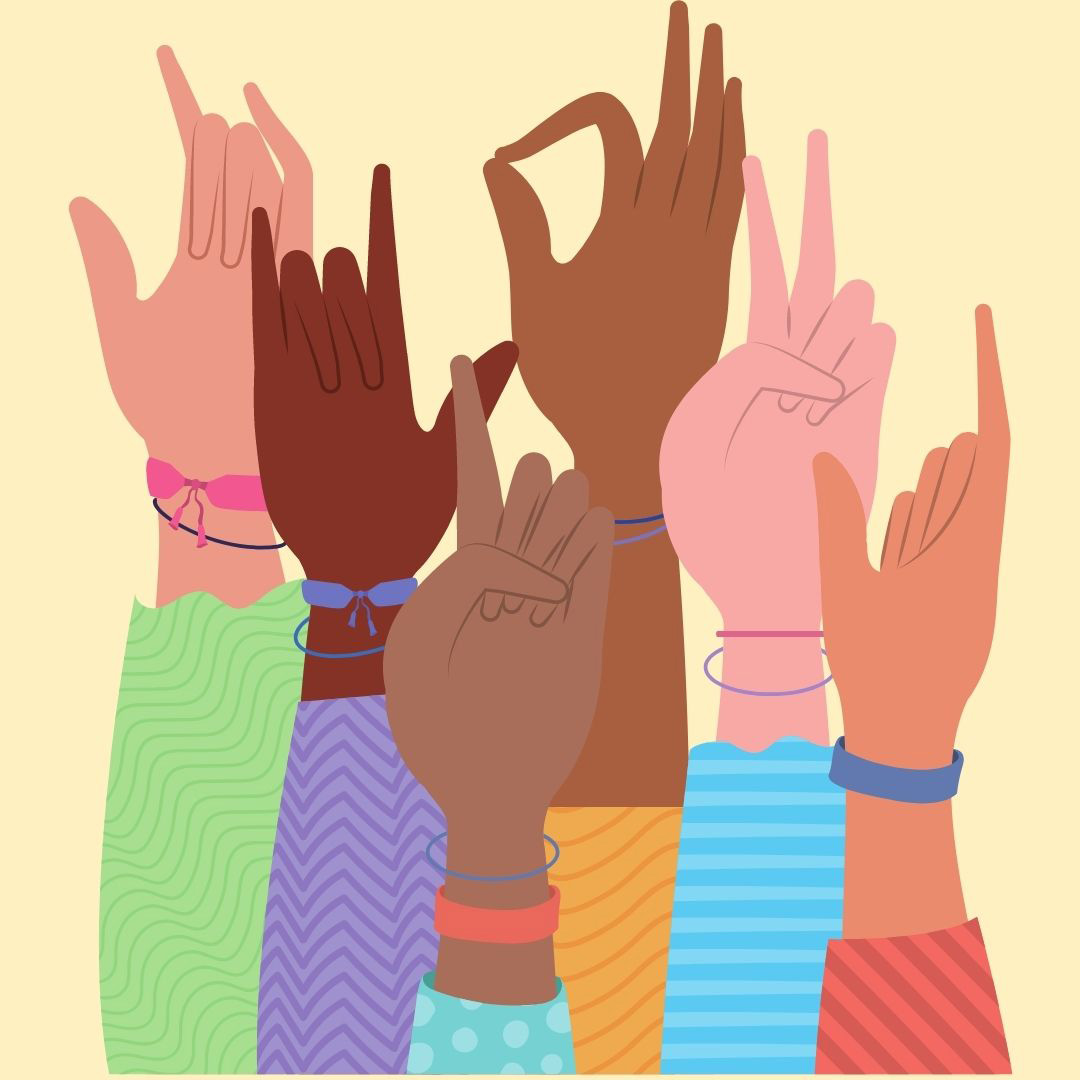 1. Photo collages – If you are making a collection of photos of your event, your wristbands can make a great frame for those photos or a brilliant addition to your photo or scrapbook.
2. Wristband furniture decoration – fix those wristbands to clocks, lampshades, framed photos, wind chimes and more!
3. Music festival wristbands – can make meaningful decorations for guitar straps, music stands and instrument cases.
4. Jewellery – Reuse your wristbands into unique jewellery – capture memories in lockets, charm bracelets, hair decorations and earrings.
5. Clothing and bags – If you're handy with a sewing machine, you could collect your wristbands together and decorate your travelling backpack or add extra rock-and-roll power to a band t-shirt.
We'd love to see if any of you try out some of these ideas! Send your photos and ideas to us here.
Sustainability Resources If You Want To Do More!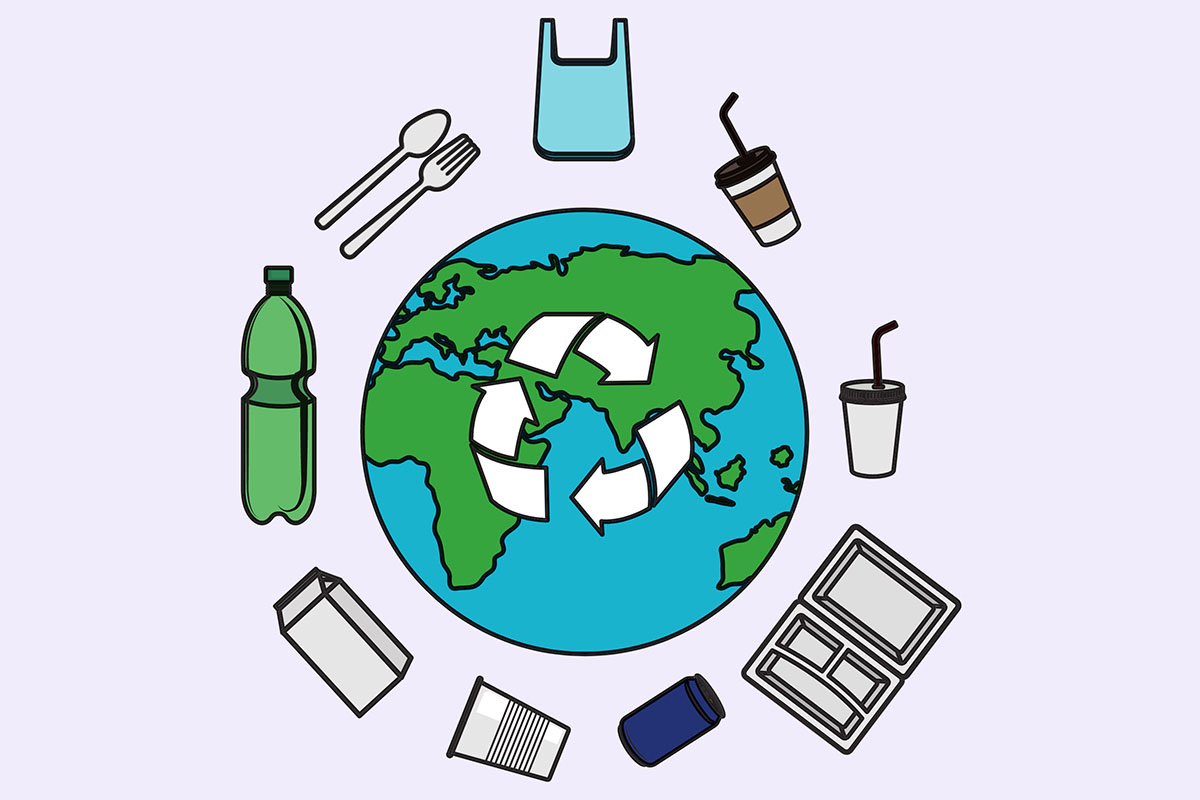 Both Ben and I are always trying to educate ourselves further on how we can be more sustainable at The Wristband Co. Here are some great resources from TerraCycle to have a look at:
National Recycling Programs These are free solutions for a huge variety of waste streams.
Make Garbage Great is TerraCycle's new book, with 20+ project ideas and lifestyle ideas for improving your environmental impact.
Human Resources is a comedic real-life occu-series about TerraCycle "From figuring out how to recycle used diapers to planting trees in a junkyard car; there's always plenty going on at TerraCycle."
Got Any Sustainability Ideas? We'd Love To Hear Them
We are still on our sustainable journey, and we know there is a long way to go, meaning we are always open to suggestions from our team, our customers and our community. If you have any ideas on improving our operations or would like to share your journey with us, get in touch today, we'd love to hear from you.