School leavers and schoolies parties are milestone events in the lives of young Australians, marking the end of an era and the beginning of new adventures. To make these celebrations even more memorable, consider incorporating school leavers' wristbands. In this blog post, we will explore the benefits of school leavers' wristbands, how to customise them for any event, why the most popular schoolies' wristband materials are Fabric, Tyvek or Silicone, and why wristbands are suitable for parties of any size.
Get ready to add a touch of excitement and nostalgia to your school leavers' event with stylish and personalised schoolies wristbands.
Customise your school leavers' wristbands for any event.
School leavers' wristbands are more than just an accessory or entrance ticket. Well-designed schoolies' wristbands become cherished keepsakes and symbols of shared experiences during this significant transition. These wristbands are typically made from durable materials such as silicone or fabric, ensuring that they withstand the energetic atmosphere of school leavers' parties. By distributing wristbands to your guests, you provide them with a long-lasting reminder of the event and create a sense of camaraderie and belonging among the attendees, all whilst efficiently managing your event.
One of the most attractive elements of schoolies' wristbands is that they can be personalised. Personalisation is key when it comes to school leavers' wristbands. The ability to customise them with your school name, event date, or a unique design adds a special touch and makes them truly representative of your school leavers' celebration.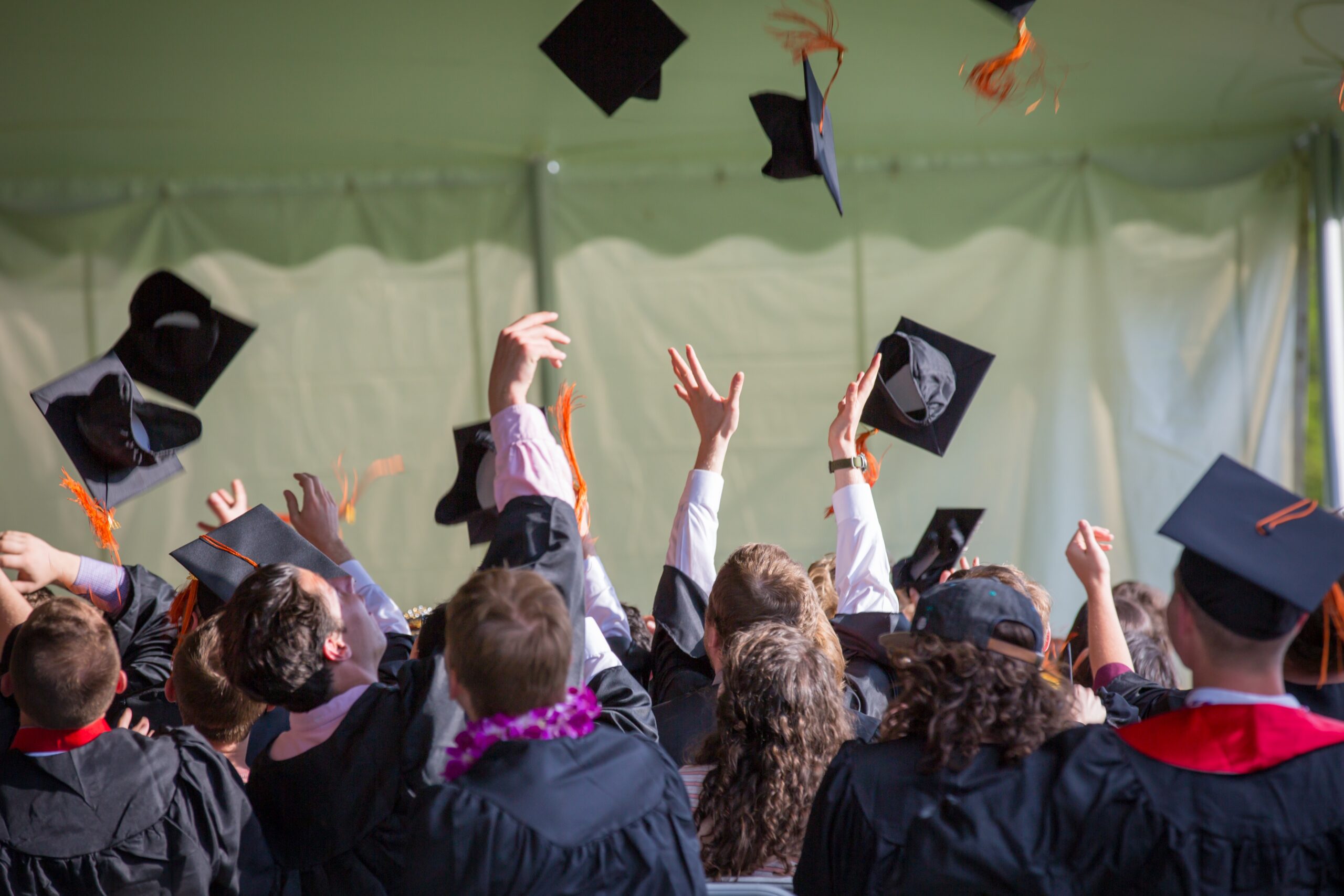 There are, of course, the primary wristband personalisations of the colour, text and logo. Select wristband colours that align with your school's branding or event theme. Vibrant and eye-catching colours can enhance the festive atmosphere and make the school leavers' wristbands stand out. Then, add your school name, event slogan, or custom logo to the wristbands. This personalisation creates a sense of identity and allows attendees to display their affiliation proudly. If you're looking for custom Tyvek wristbands, you can do all this easily by using our wristband designer.
You can also get more sophisticated with your school leavers' wristbands by using variable data printing or QR codes: Include individual names or unique serial numbers on the wristbands to make each one distinct. This personal touch adds extra exclusivity and sentimental value for your school leavers, but more importantly, enables you to track attendance at your event, and gather data or emergency contact information.
You can also create different levels within your leaver's wristbands, for example, to distinguish between different year groups, sports teams or communities. This can be particularly important if you need to highlight who is under 18 or over 18 years old if your school leavers event has a licenced bar. You can easily use your wristband personalisation to highlight these differences to other school leavers and event staff, such as red wristbands for those under 18 and blue for 18 years and upwards.
The final customisation or wristband personalisation to consider is the material used. Tyvek wristbands are a popular choice as they are tamperproof, providing additional security for events serving alcohol; they are also very cost-effective when purchasing in bulk. Fabric or silicone wristbands have more longevity, and we see silicone wristbands being used as both school leavers' wristbands and as school leavers' keepsakes or party favours.
Read on to learn more about the different school leavers' wristband materials we use and why we recommend them for your schoolie's event.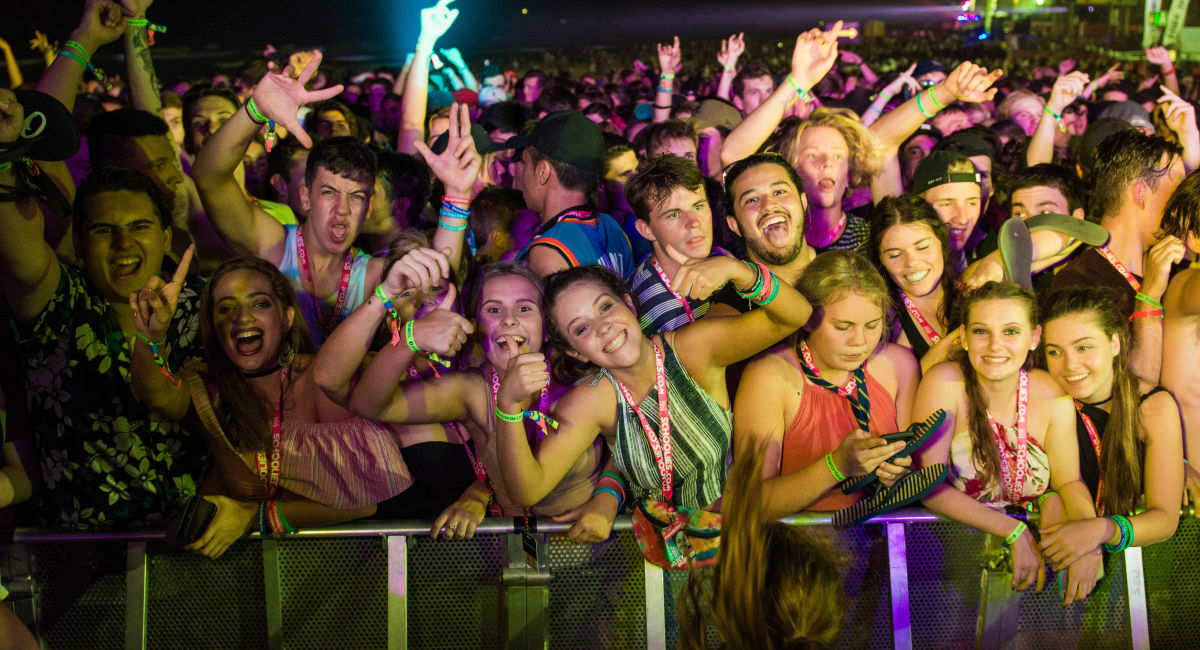 What type of wristband should I choose for my leaver's party?
When selecting the perfect wristband for your school leavers' party, considering the different types of materials available is essential, especially as each material has different points of attraction. Next, consider your event's requirements, budget, and desired aesthetic when choosing the right wristband type for your school leavers' party. Whether you opt for Tyvek, silicone, or fabric wristbands, The Wristband Co. offers a wide selection to help you create a memorable and visually appealing experience.
Tyvek Wristbands: Tyvek wristbands are affordable, lightweight, and comfortable to wear. Tyvek is a durable paper-like material that is tear-resistant and waterproof, making Tyvek wristbands suitable for both indoor and outdoor school leavers' events. Tyvek wristbands can be easily customised with your school leavers' text, logos, and vibrant colours, allowing you to create a visually appealing wristband that represents your schoolie's party. Out of the three options, Tyvek wristbands are also the most cost-effective.
Silicone Wristbands: Silicone wristbands are known for their durability and flexibility. They are made from high-quality silicon, providing a comfortable fit for extended wear. Silicone wristbands are popular as party favours for leavers wristbands. The vibrant colours, embossed or debossed designs, and the ability to include custom text and logos make silicone the perfect material for school leavers' wristbands. Silicone wristbands create a lasting impression and can serve as cherished mementos of the school leavers' event. As another option, you can also reuse silicone wristbands time and time again, so if you're holding future events and wish to choose an environmentally friendly option, these could be the perfect choice.
Fabric Wristbands: Fabric wristbands offer a premium and stylish option for school leavers' parties. Made from soft and 100% post-consumer polyester, fabric wristbands are comfortable, adjustable, and secure. Often thought of as festival wristbands, they are a popular choice for schoolies wristbands. Fabric wristbands can be customised with intricate designs, vibrant colours, text and logos – as your design will be heat sublimated into the material. Fabric wristbands are ideal for events where a more sophisticated and long-lasting wristband solution is desired. This option is also an eco-friendly option as the material is made from 100% post-consumer polyester, meaning you're not putting anymore plastic our there into the world.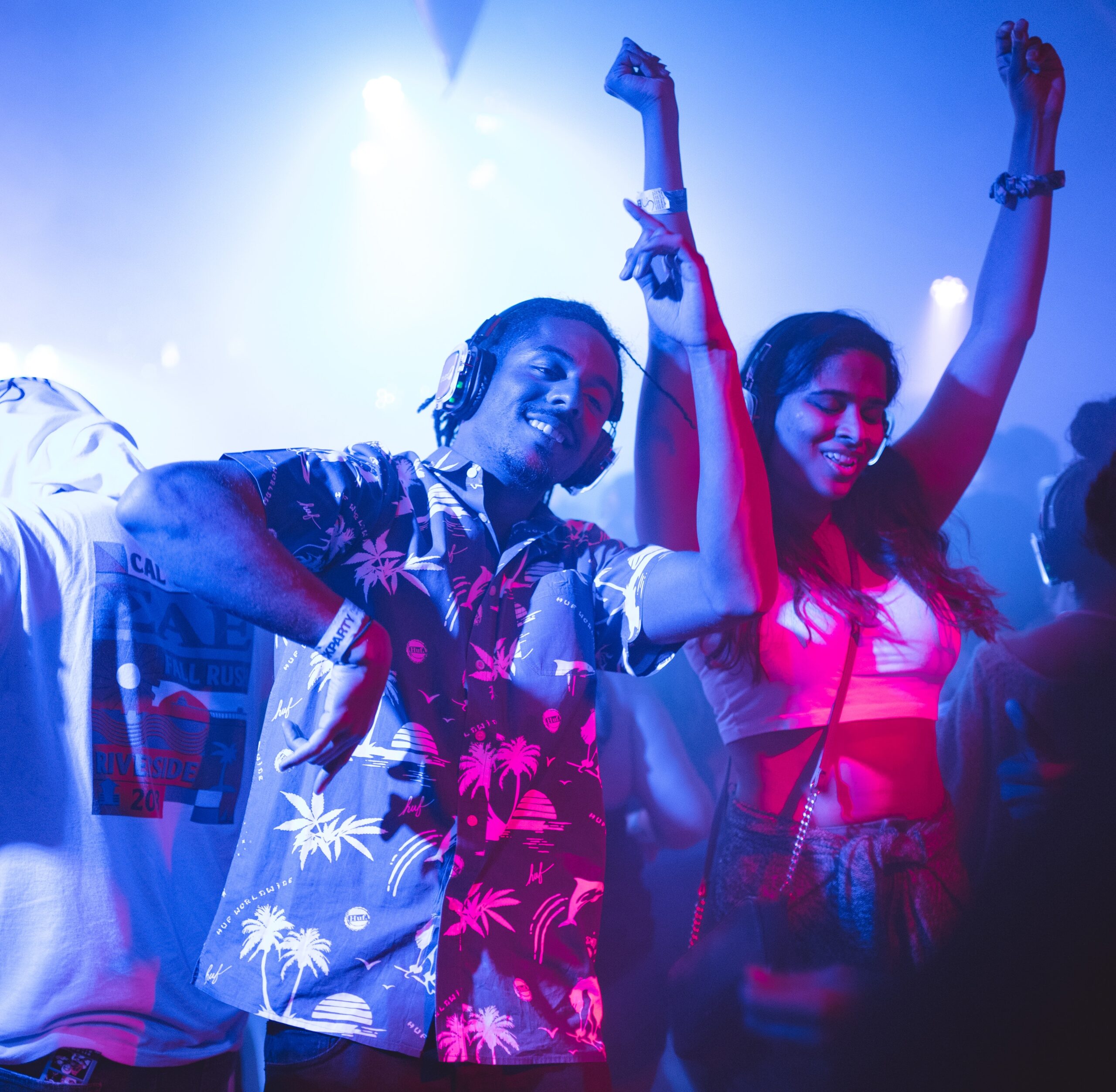 Party wristbands for any event size
When organising an event, whether hosting an intimate gathering or a large-scale school leavers party, having the correct quantity of wristbands is essential. At The Wristband Co., we offer the flexibility to purchase wristbands in both small quantities and bulk, providing options to suit any event size. We have a minimum order of just 8 wristbands and no upper limit. You can purchase wristbands in bulk quantities up to 300,000 on our bulk and wholesale wristbands page.
Buying wristbands in large quantities ensures that you have enough for all your guests and comes with cost-saving benefits. Purchasing in bulk decreases the cost per wristband, making it a cost-effective choice for event organisers. It's an opportunity to save money while providing high-quality wristbands that leave a lasting impression.
At The Wristband Co., we make the ordering process easy and convenient. Our user-friendly website allows you to browse our wide range of wristband options and select the quantity that suits your needs. With just a few clicks, you can customise your wristbands, choose your preferred quantity, and proceed to secure checkout. Our efficient ordering system ensures a smooth and hassle-free experience for our customers.
Conclusion 
In summary, wristbands are an excellent addition to any schoolie's event to help ensure security and access control, verify attendees' ages, allocate different groups to different access areas and to serve as memorabilia and souvenirs.
School leavers' wristbands offer full customisation options, allowing you to tailor them to suit your unique event. Choose from various colours, and add personalised text and images to create a wristband that perfectly reflects your school leavers' celebration. At The Wristband Co., we offer a range of wristband materials, including tyvek, silicone, and fabric, each with its own unique features and benefits.
Whether you need wristbands for a small gathering or a large-scale event, purchasing in bulk is a cost-effective choice. Our user-friendly ordering process makes it quick and easy to customise and order your wristbands. Experience the convenience and quality of The Wristband Co. for your school leavers' event today.
Ways we can help
At The Wristband Co., we regularly work with schoolies and event organisers of all sizes. We are happy to assist in any way we can, including helping you find the right wristbands for your upcoming event. Get in touch with us today on 08 8363 4850 or email us at [email protected] for more information.
You can find out more about our company here.
Meet the Author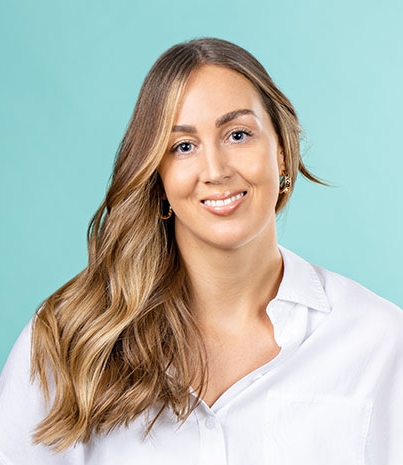 Laura Sayer, Co-Founder
Connect with Laura on LinkedIn
With a strong marketing background, Laura is driven to provide sustainable solutions that enhance event and business organisation while also elevating security measures. Her passion for exceptional customer service has been the catalyst for The Wristband Co.'s growth. Under her guidance, the company has established a reputation for delivering high-quality wristbands that are affordable and environmentally conscious.