How To Put On & Remove A Festival Wristband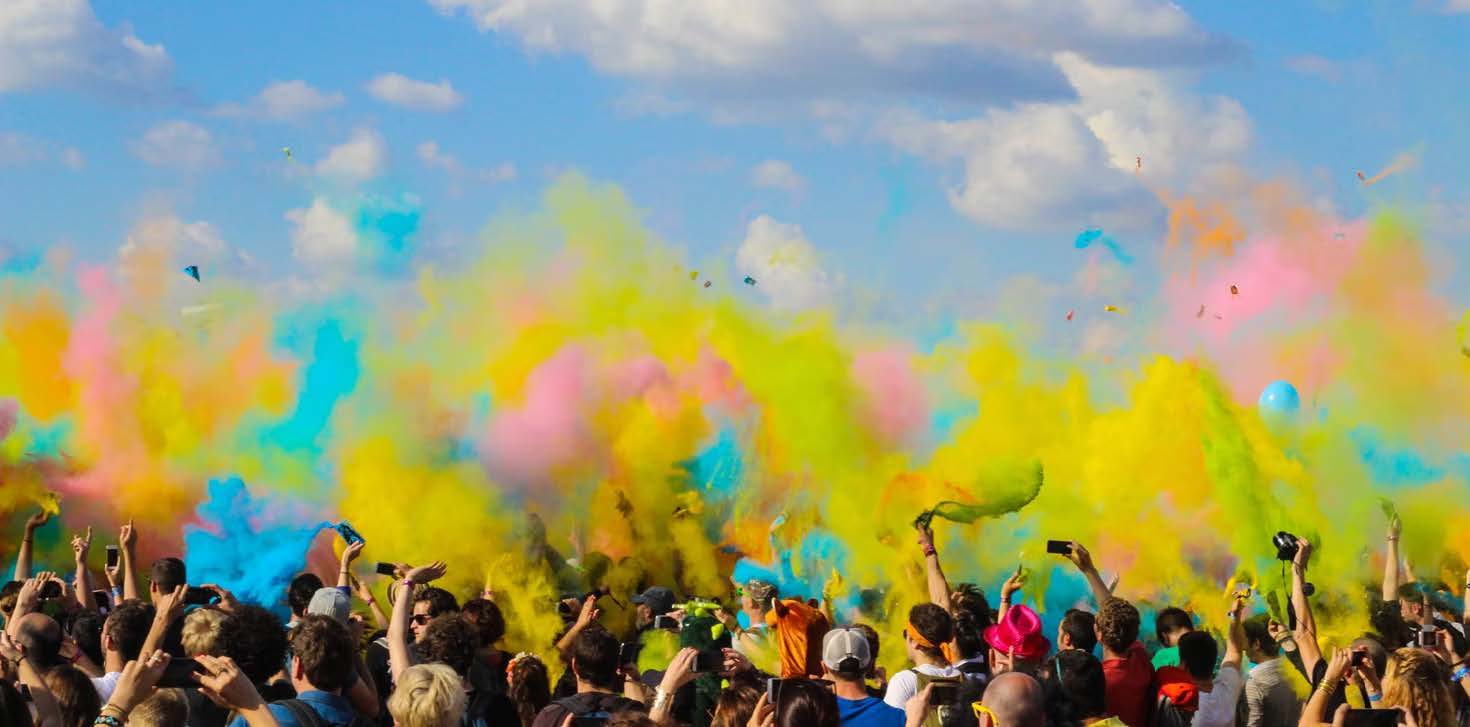 With events back on and the festival season in full swing, a question we often hear is "how do I put on a Tyvek wristband?". Whilst they might be light and paper-thin, Tyvek wristbands are waterproof, impossible to tear and tamper-resistant – so knowing how to put them on the right way (first time round) to help inform your guests can ensure you avoid any potential hiccups on the day of your next event.
Putting Your Wristband On
Tearing Off Your First Wristband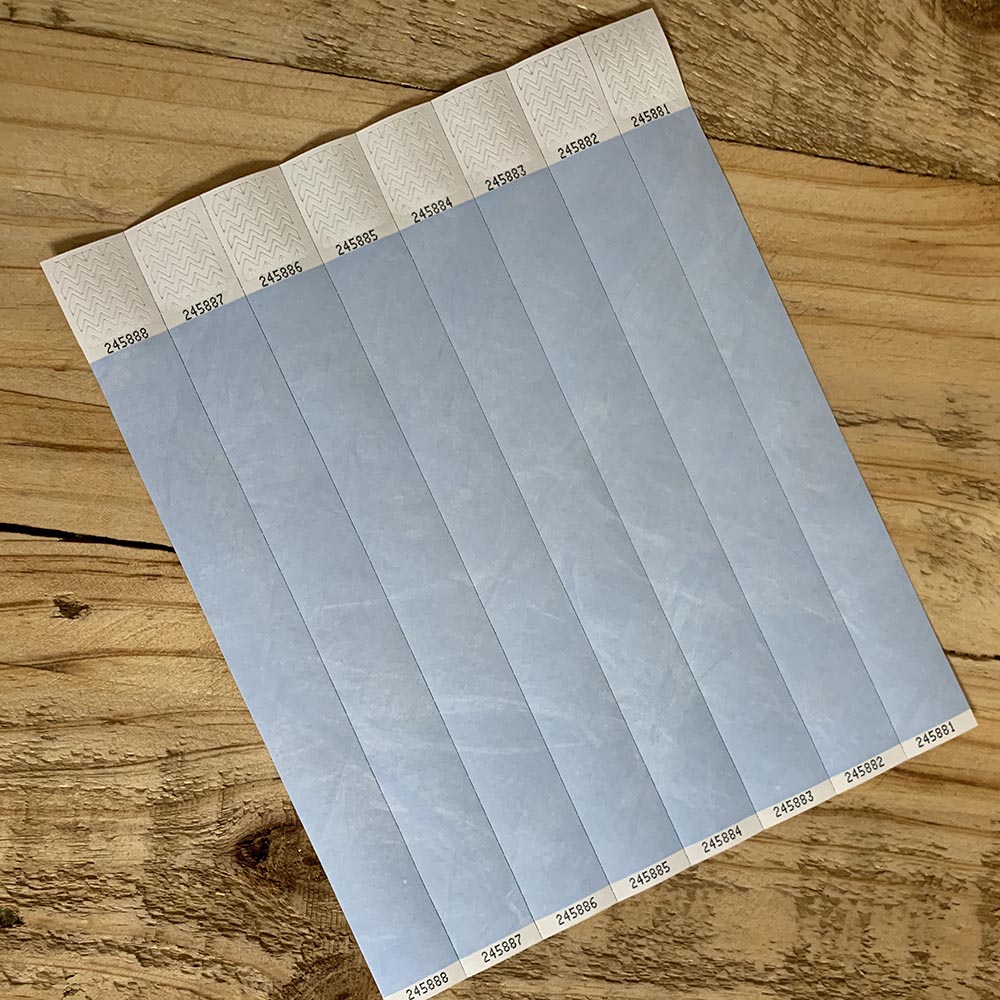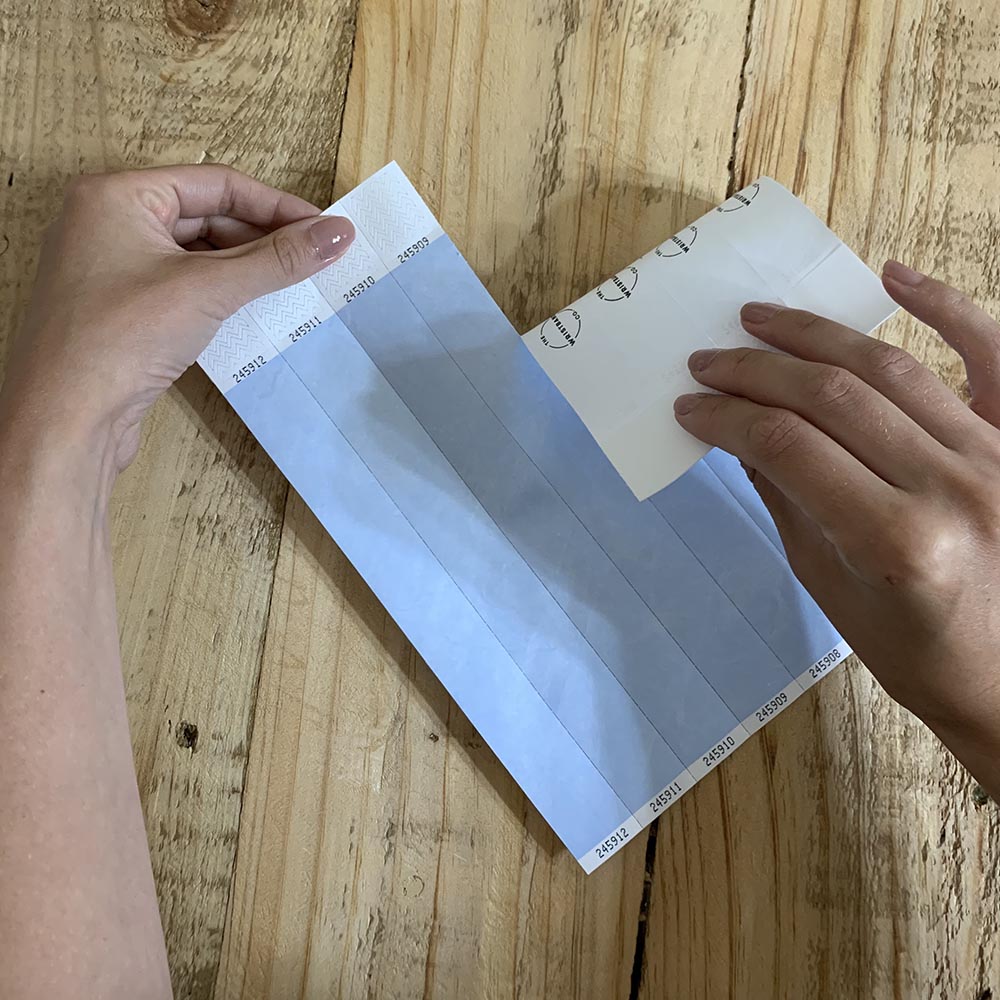 Each of our wristband packs arrives in sheets of 8 bands. Each band has perforated edges and can be removed neatly, but it is highly recommended to go slow and steady for the cleanest tear possible.
Applying The Wristband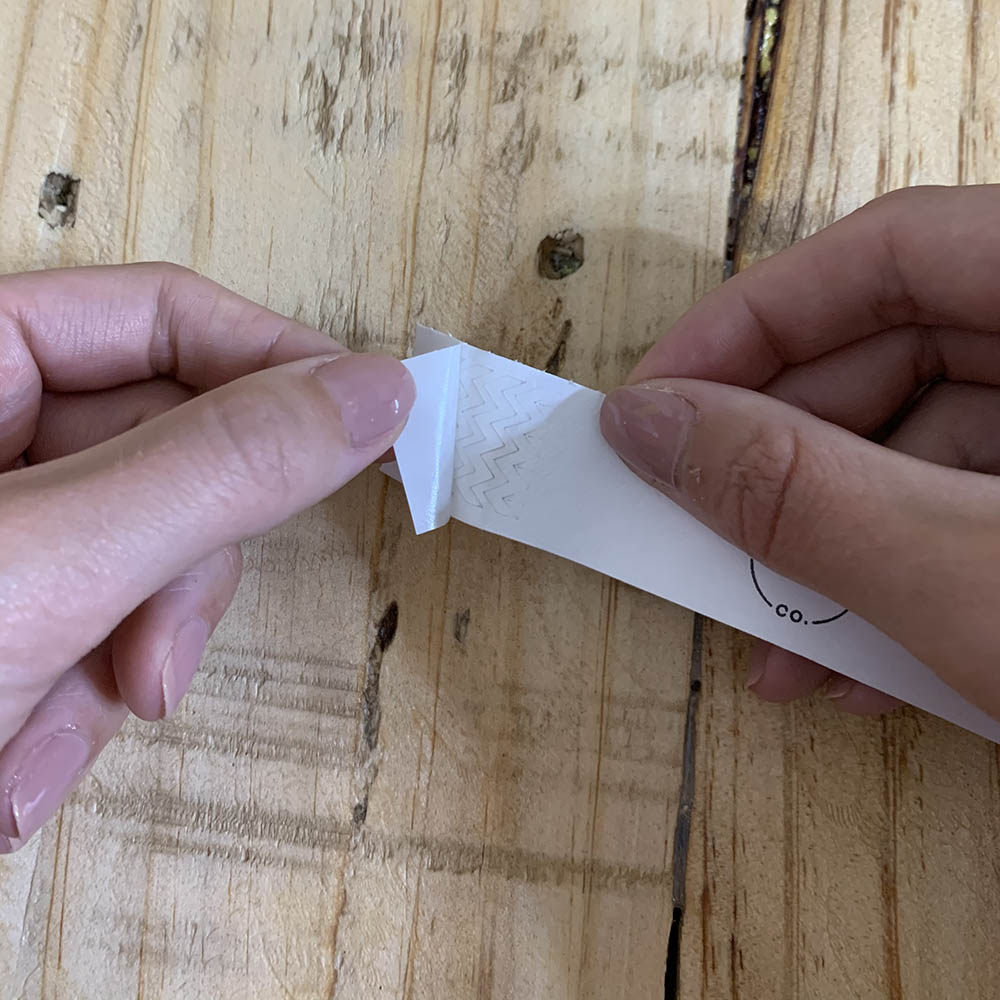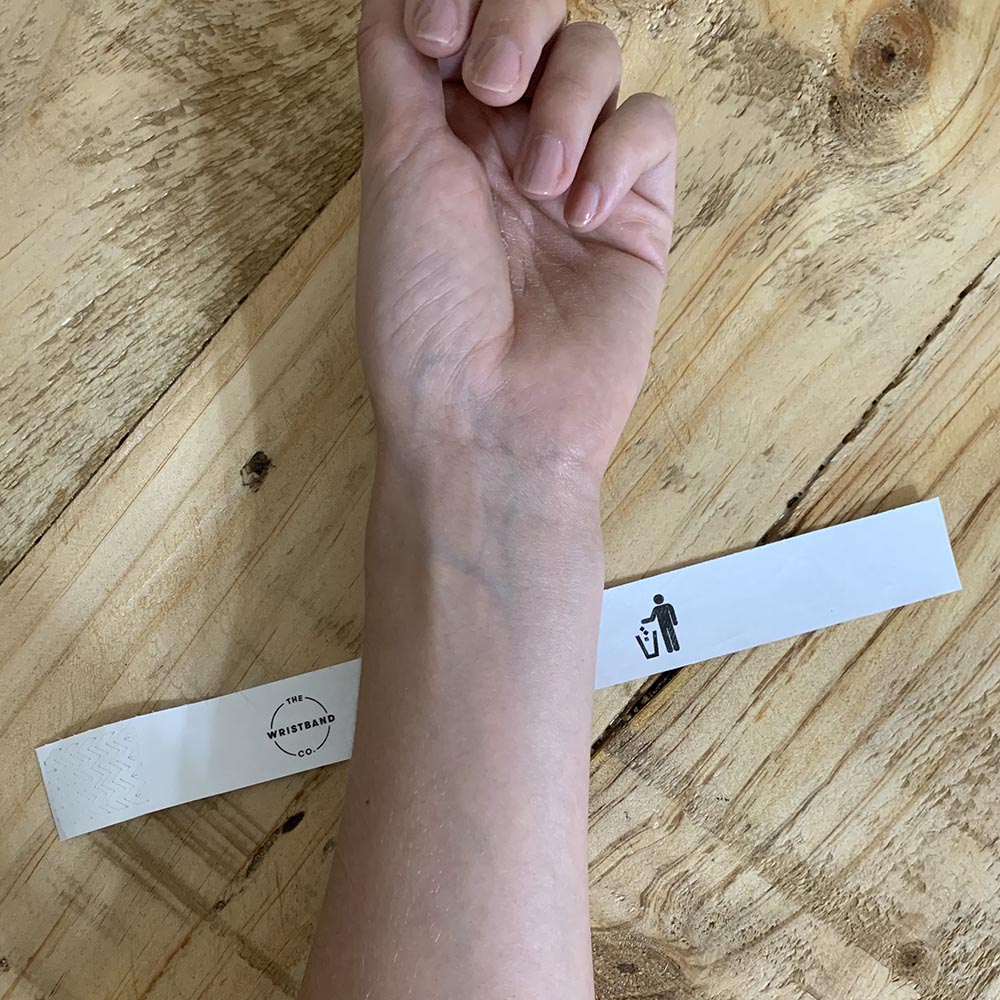 Turn the wristband around so the coloured side is facing down, then peel away the adhesive strip. Next, wrap the wristband around your wrist (or your guests'). All our wristbands are one size fits all and can be adjusted to fit any size wrist.
Securing Your Wristband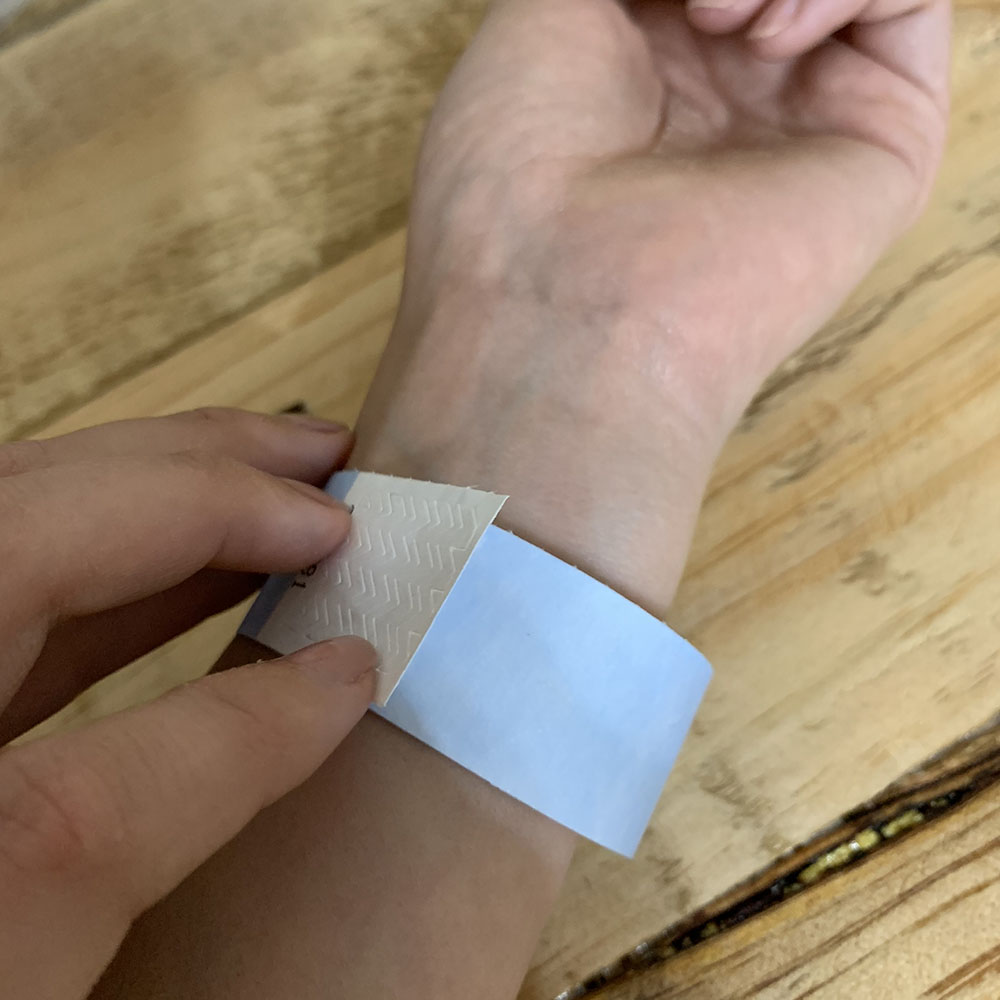 Secure the wristband in place by applying pressure to the adhesive area. Now you can enjoy the event whilst knowing your wristbands are waterproof, secure and comfortable to wear!
Taking Your Wristband Off
Removing It Safely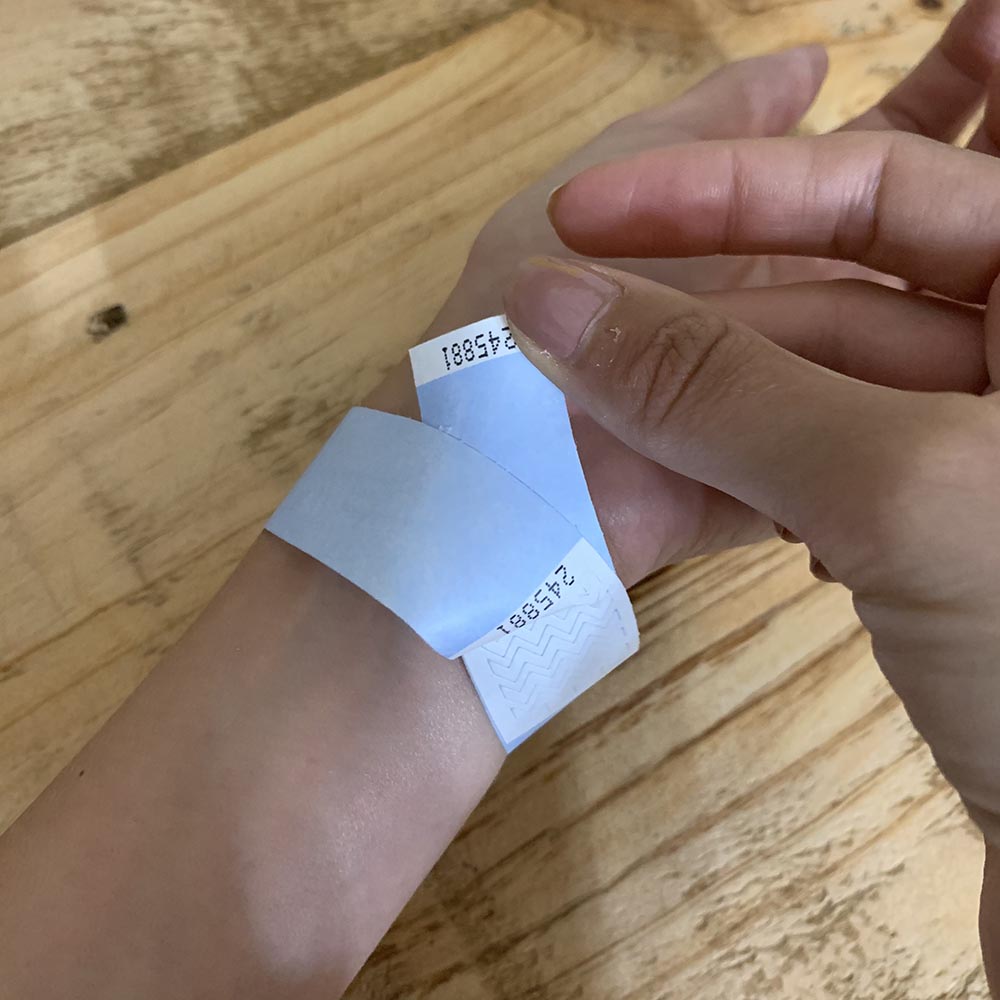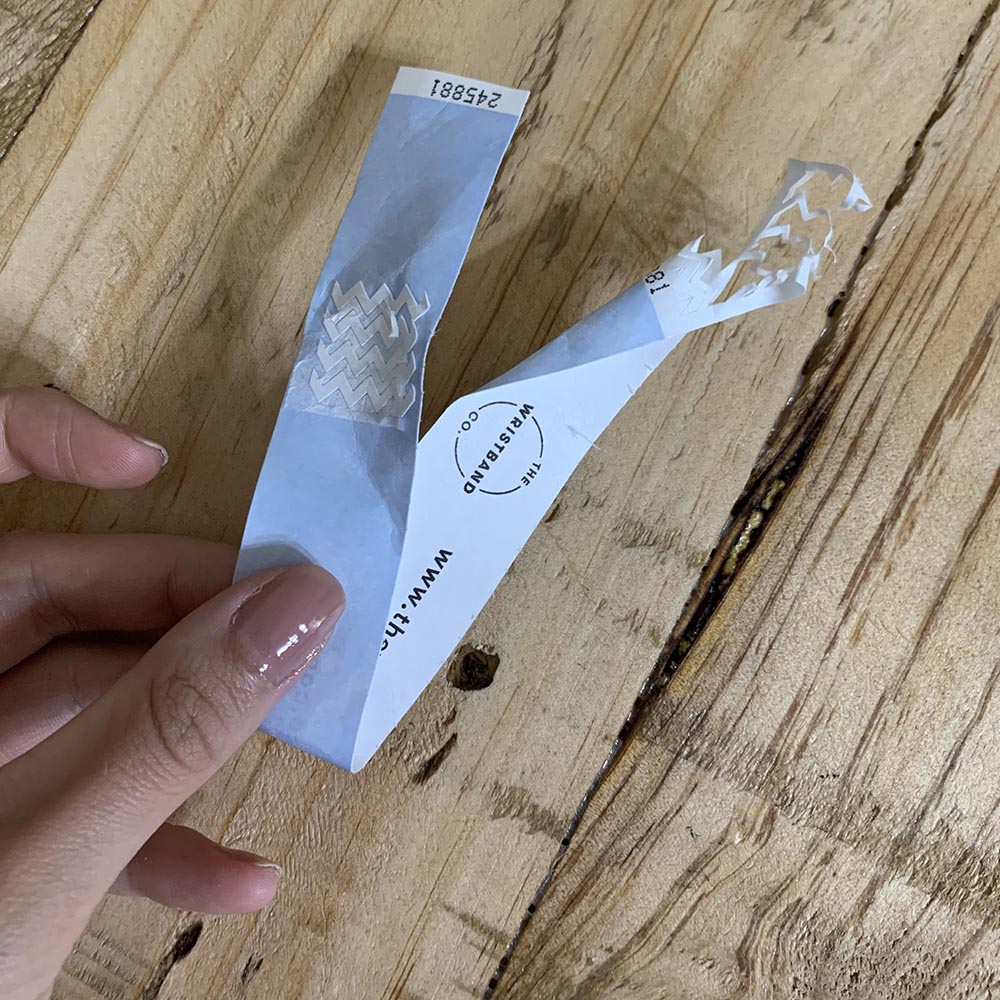 It is important to remember that each Tyvek wristband once taken off, cannot be put back on (making them great security wristbands). To remove, simply pull the bottom layer tab of the wristband until the Tyvek threads come apart. Please make sure to take extra care, especially when doing this on little ones' wrists.
Dispose Of Responsibly
Once your wristband has been removed, please be sure to dispose of it responsibly. Did you know the coloured part of the wristband can be placed in RedCycle bins located in all major Australian supermarkets? The adhesive area can then be snipped off and placed in the bin! If you would prefer we do this for you, you can send the wristbands back to us!
Address To Send Used Wristbands
Parcel Collect 10146 09979
Avenues Shopping Centre
Shop 1, 114 Payneham Road Stepney SA 5069
Why Do We Use Tyvek?
Whilst being super durable and comfortable, Tyvek is a popular choice amongst event planners because they are cost-effective, and are perfect for controlling and identifying different groups of people at scale. Due to their ability to be customised as well, Tyvek makes for a great choice at any number of events including birthday parties, weddings, social distancing control, bucks and hens parties, Christmas parties and more.
Looking To Planning Your Next Event?
At The Wristband Co., we regularly work with customers planning events of all sizes. From small intimate weddings to large scale festivals we are happy to assist in any way we can, helping you find the right wristbands for your event. Get in touch with us today on 08 8363 4850 or email us at [email protected] for more information.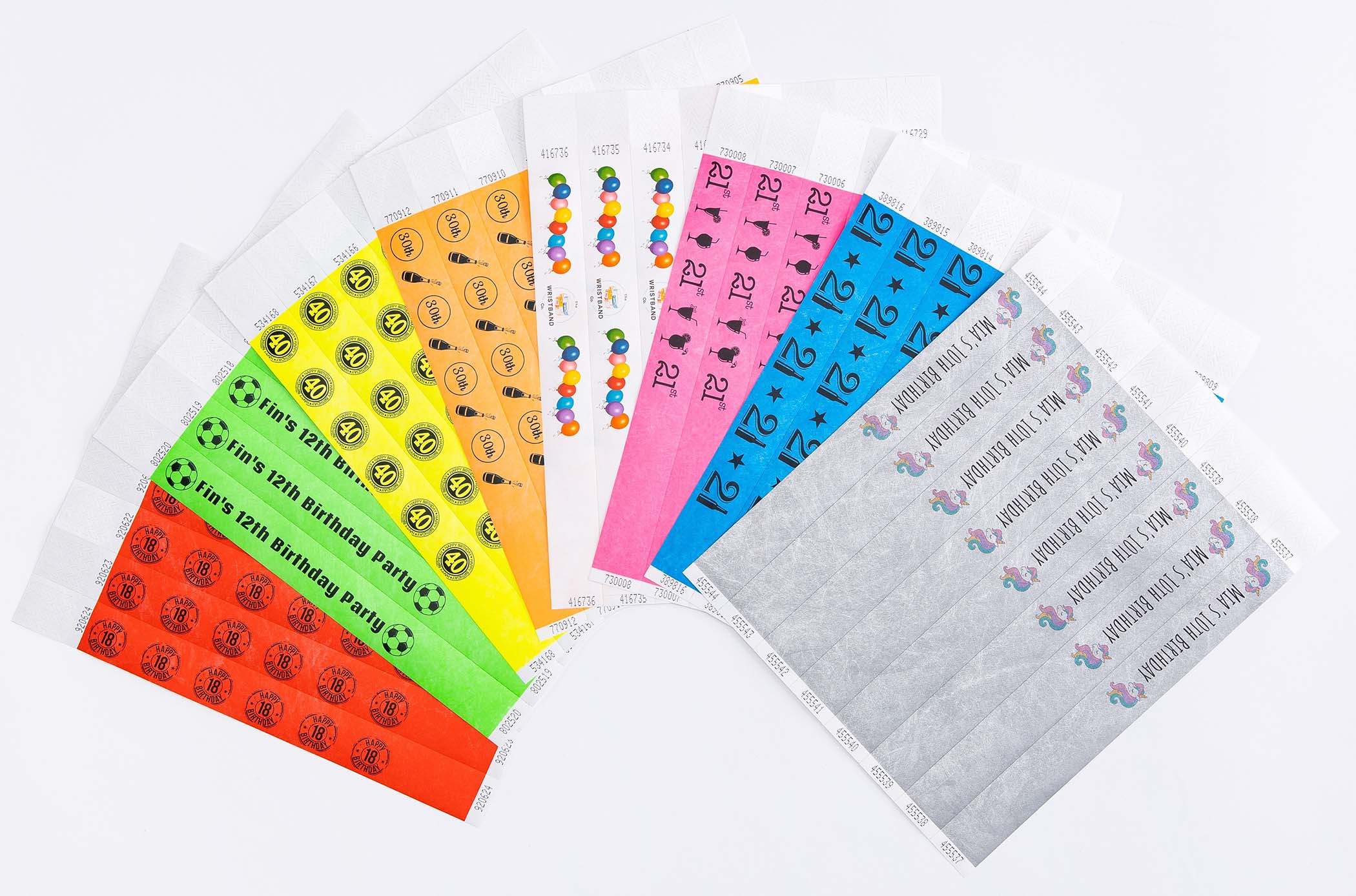 If you have any comments or suggestions for a future blog post, please do get in touch, we love hearing from you!
We cannot wait to share more with you! In the meantime, please connect with us on Facebook, Instagram and LinkedIn and if you're looking to order wristbands, get started here!