The festive season is almost upon us, and it's time to start planning your Christmas party to ensure it's truly memorable!
The Christmas and holiday season is a busy one. Everyone is over-committed with plans and events, and often party planning can get left to the last minute. Unfortunately, this tends to result in venues being fully booked, people unable to attend, and the party falling flat.
But not to worry, The Wristband Co. is here to help! With the below Christmas party tips, you can avoid the stress of the season, prepare early, and host an unforgettable event.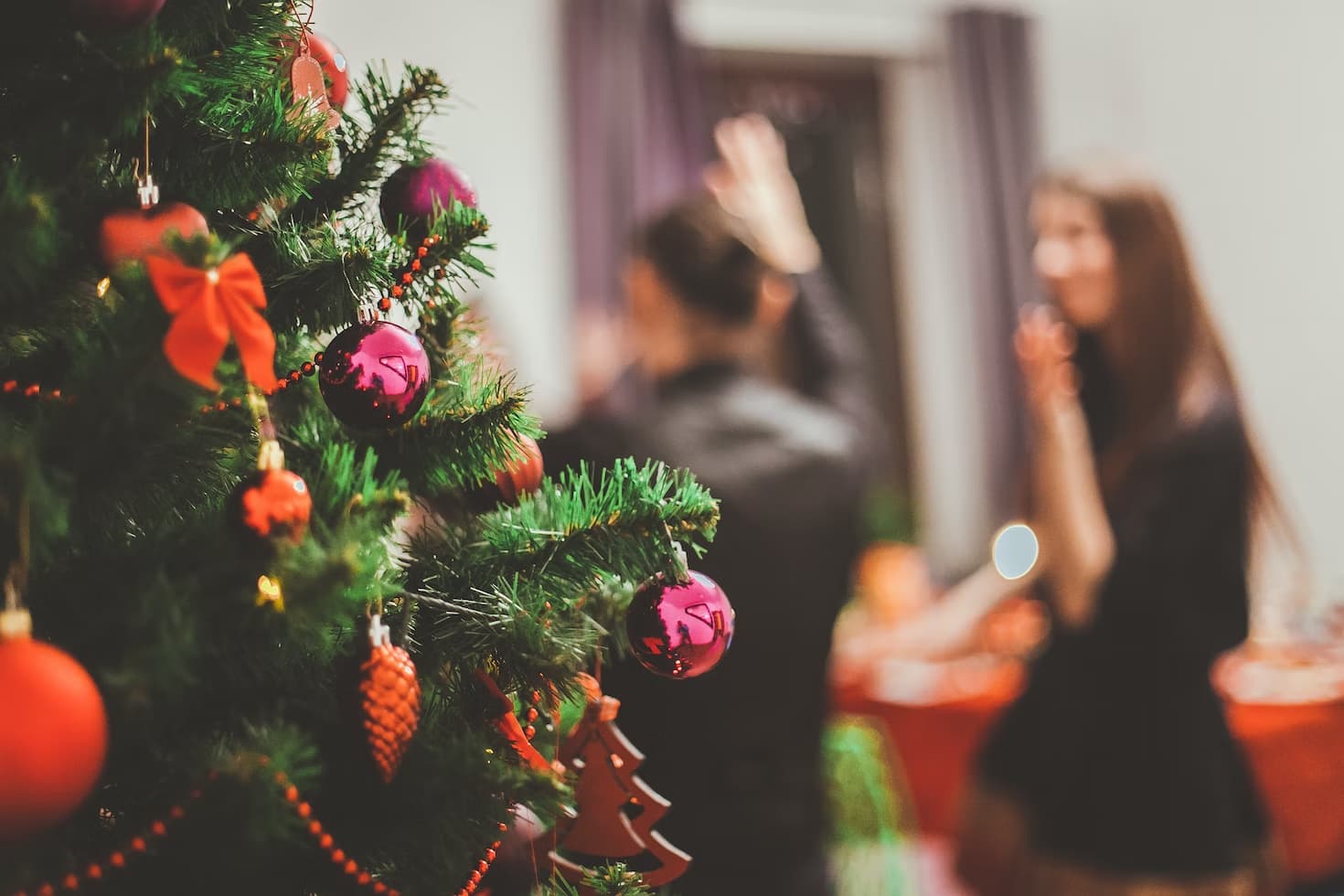 Plan It Out
At The Wristband Co. we know the best parties are the ones organised well in advance, so all that's left to do on the day is relax and enjoy.
So check out these Christmas party planning tips to ensure you're prepared for the festive fun.
What's your budget?
Once you know how much you can spend on the event, you'll be able to make informed choices regarding all the other decisions.
So, who is paying for the event? Read on for more Christmas party tips…
1. You. If you are funding the event yourself, consider how much you're able/willing to spend.
2. Party Goers. Are you looking for a fee from the party attendees? In which case, how much are you planning to charge for tickets?
3. Employer. If it's a workplace party, remember that most businesses are happy to allocate funds for Christmas parties.
Whatever budget you come up with, stick to it! There's nothing less festive than dealing with overspending after all the fun is over!
What day and time works best?
The earlier you lock in your date and time, the more chance you have of people being able to attend. A few weeks' notice is ideal, so get those invitations ready to go!
Choose your event time carefully, depending on the kind of event you're throwing. Consider whether it should be during work hours or at a child-friendly time. Decide if it's an evening affair, a Saturday night rager or a lunchtime gathering.
Be aware that December is a busy time for most people, be respectful of their other commitments and avoid setting your party too close to Christmas day as people might be away already visiting family or travelling. It's a good idea to avoid dates later than the 20th of December. Christmas party planning doesn't need to be stressful; just make sure you lock the date in early, as this is key!
What location will make it magic?
Where you host your bash will affect the atmosphere of your party and the work you need to do to organise it.
Hosting the party in your house is simple since you'll have complete control over the space, facilities etc. However, it can limit your numbers. Do you have a friend or family member with a larger house or garden you could use?
Holding the party in your office is convenient and budget-friendly. But getting attendees to switch to a party mood in their workspace can be tricky.
Hiring a venue is an excellent option as it can make an event feel more professional and sophisticated. However, this will take up a large chunk of your budget. If you're going to be holding your Christmas party at a venue and paying for your guest's bar tab, consider creating a Christmas wristband using our wristband designer to let the bar staff know who is a member of your party and included on the bar tab.
Hosting the party outside in a park or on a beach can be an excellent option for daytime events with children and families. But it will probably mean that your party is less formal – as the weather in December is so warm, a park or beach could be a great choice if you have employees that just want to kick back, relax and enjoy a beer or wine in the sunshine!
Wherever you choose, consider the accessibility of the venue and ensure easy parking or transport links to and from the party.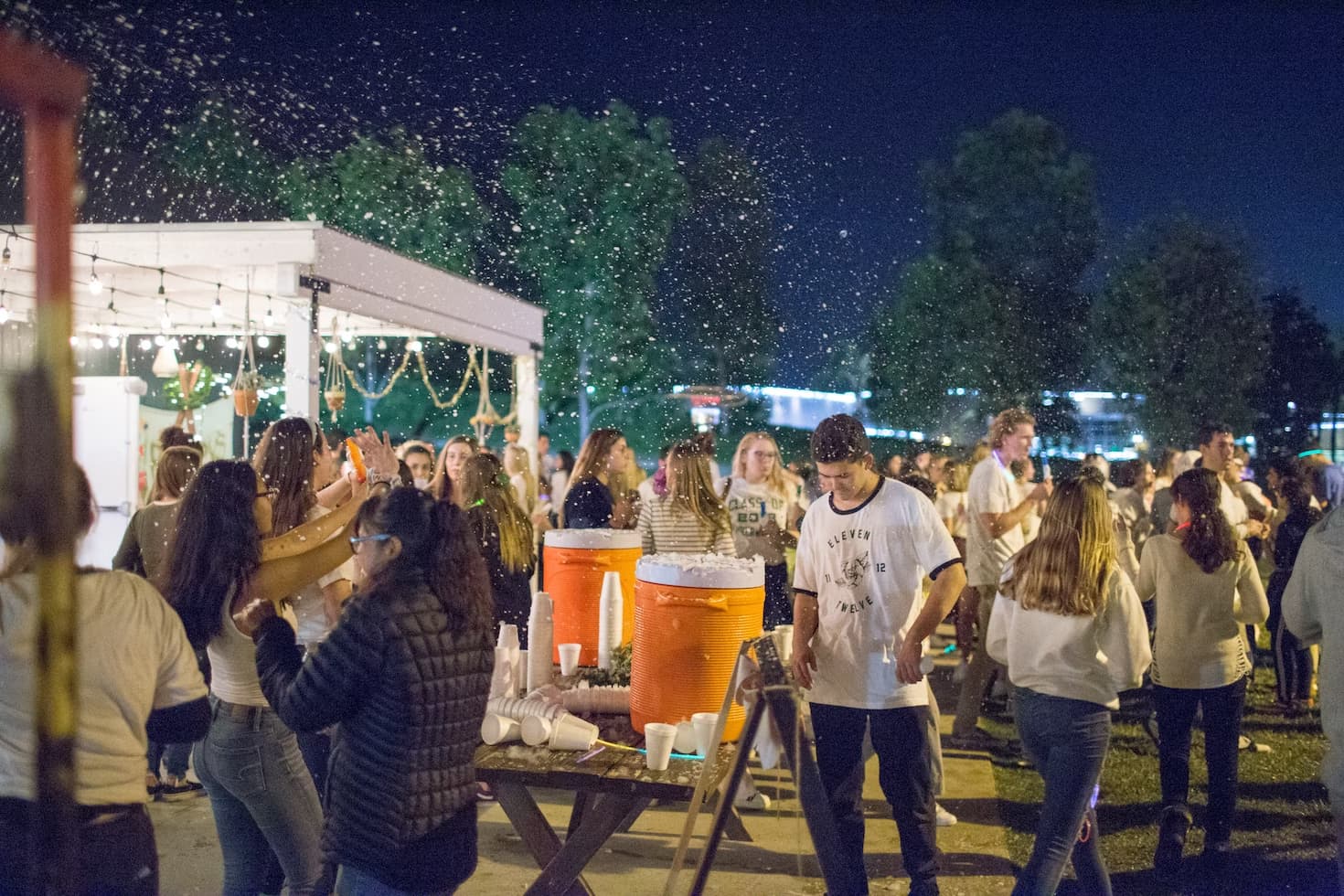 Gifting or Giftless
Giving gifts at Christmas can be wonderful but can also lead to anxiety, unnecessary expense and waste. So consider whether you want a gift exchange, and ask your friends, family or colleagues their thoughts on the situation. Then make your choice clear to all invitees so no one ends up out of the loop.
Secret Santa is a great way to keep costs down in friendship groups or amongst colleagues, as you only need to give one gift, and you can set a reasonable spending limit. You can also provide a theme such as 'handmade gifts', 'local gifts' or 'regifting' to keep things mindful. Or, for participants concerned about unnecessary waste, have them nominate a cause they care about, which their 'Santa' can donate to in their name instead.
If you have kids at your party, consider having a Santa who hands out gifts to kids. This can make the event magical for them, and if you choose the gifts wisely, you can also give them activities and toys to keep them amused at the party.
Still with us? Read on for more Christmas party tips…
The Christmas Spirit(s)
Think about whether you want to serve alcohol at your party. And remember, it's not compulsory!
If you decide you want to serve alcohol, then try to cater to a range of tastes. At a minimum, you want to include both red and white wine and a choice of two beers. In addition, consider adding sparkling wine and a selection of popular spirits. If you're based in South Australia, there are some great local places to stock up on your festive drinks, including Chaffey Bros Wine Co. and Crafty Cellars, where you can get your hands on one-of-a-kind drinks!
Don't forget to stock up on ice, fruit and mixers!
To make it extra Christmassy consider creating (or having your venue create) a festive cocktail or serving mulled wine.
Whether you serve alcohol or not, ensure you have a wide range of soft drinks. Include kid-friendly juices and sodas, plus more adult soft options such as alcohol-free beer, sparkling cordials and mocktails.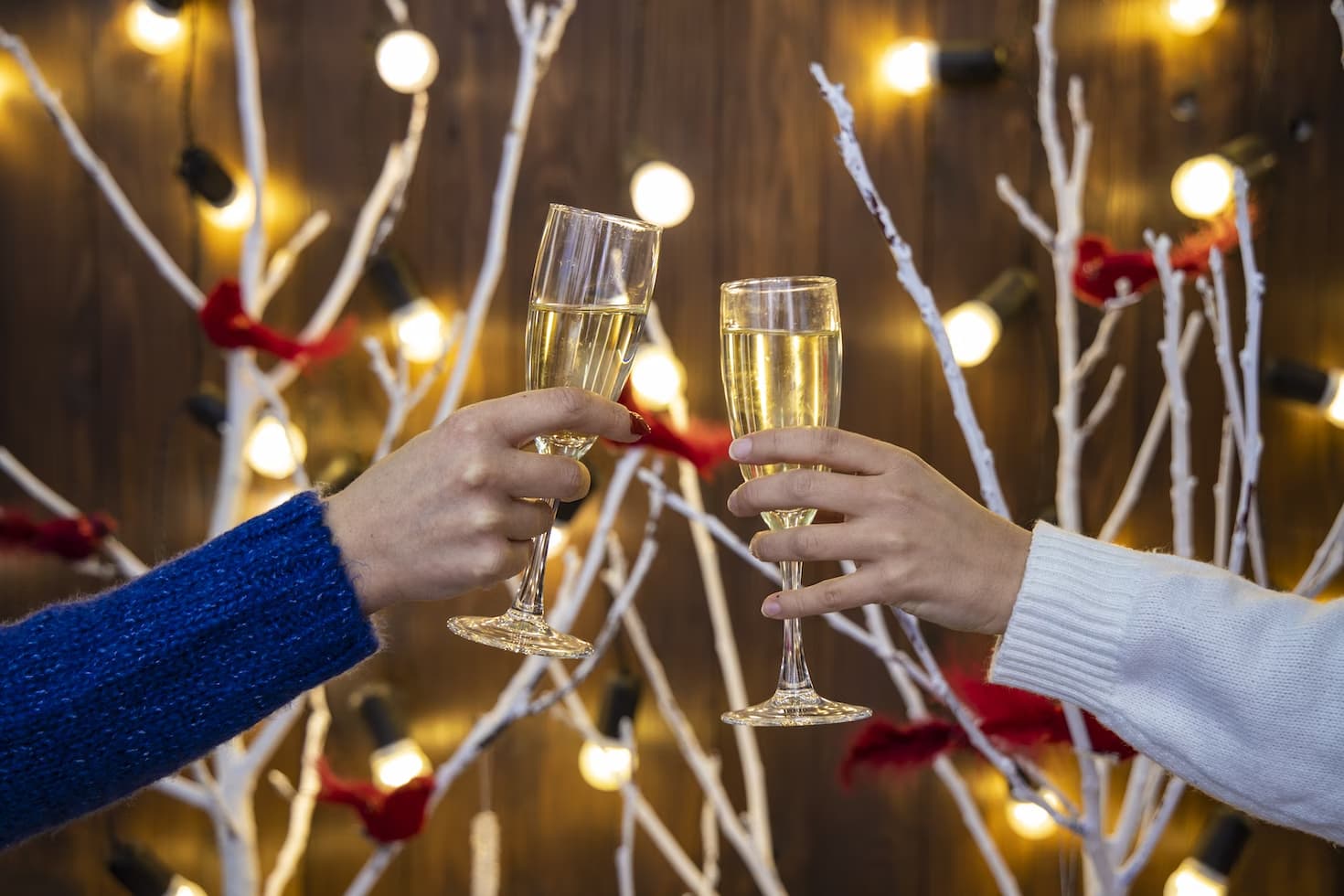 Decorate
Decorating doesn't have to cost a fortune. You can do wonderful, creative things with dollar store items or homemade decorations. But if you do have the budget, you can pay someone to go all out with professional decor.
Whichever you choose, decorations go a long way towards transforming everyday spaces into something magical and festive. This is especially true if your party is in your home or office. If you're in Adelaide, check out Modern Party Hire Adelaide, who can help bring your festive decoration ideas to life!
A beautifully dressed tree prominently displayed is a great place to start. As is a festive front door/entryway, so partygoers feel festive from the moment they arrive. Other items to consider are wreaths, candles, garlands, table settings, and wall decor.
Plus, if you provide Christmas party hats, reindeer antlers, elf ears etc., your guests will become walking decorations and add to the fun. And what better accessory than our Christmas-themed wristbands? They're a festive addition to any party and a great way to keep track of your guests in large venues or open spaces. Shop our Christmas wristbands here.
The party
You've done all the Christmas party planning, and the event day has arrived! Now, your main job is to ensure that everyone (including you) enjoys themselves.
You can do this by greeting your guests as they arrive, making them feel welcome and pointing out where they can leave presents, get a drink or food, and where kids can go for entertainment. Also, be aware of any guests who don't know each other and introduce them around.
Christmas party tip: if all your guests are wearing their Christmas wristbands, then guests will know immediately who is part of their group!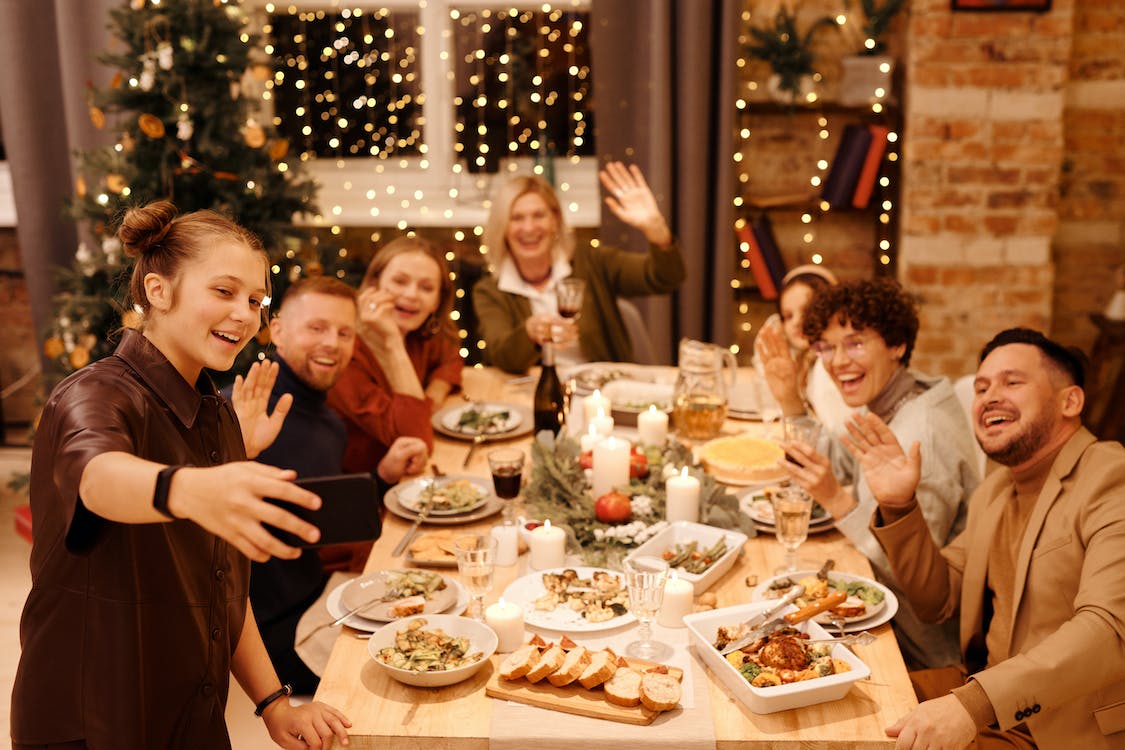 Kids area
It's a great idea to have a space where kids can hang out together away from the adults.
This can be as simple as a bedroom filled with beanbags, Christmas movies, toys and treats. Or it can be a section of the venue with kids' tables, party games and refreshments.
Consider including supervision or an entertainer for your children's area so parents can relax and enjoy the party too.
Music
If it's done right, music can create the perfect party atmosphere. But be careful; too low, and it can create an awkward hushed environment. Too loud, and it can drown out conversation. So keep an ear on your tunes and adjust accordingly.
If you're in a venue, talk to the staff or DJ beforehand, be specific about what you want and check back in through the night if you feel they're setting the wrong mood.
If you're in charge of your own music, prepare your playlist ahead of time so you can just let it play for the length of the party. Party planning tip: a whole playlist of Christmas songs can get repetitive quickly. So instead, mix a playlist of popular party tunes with Christmas ones for a good blend. And remember to keep the music appropriate for your audience. Lots of kids present? Cut out those songs with explicit lyrics!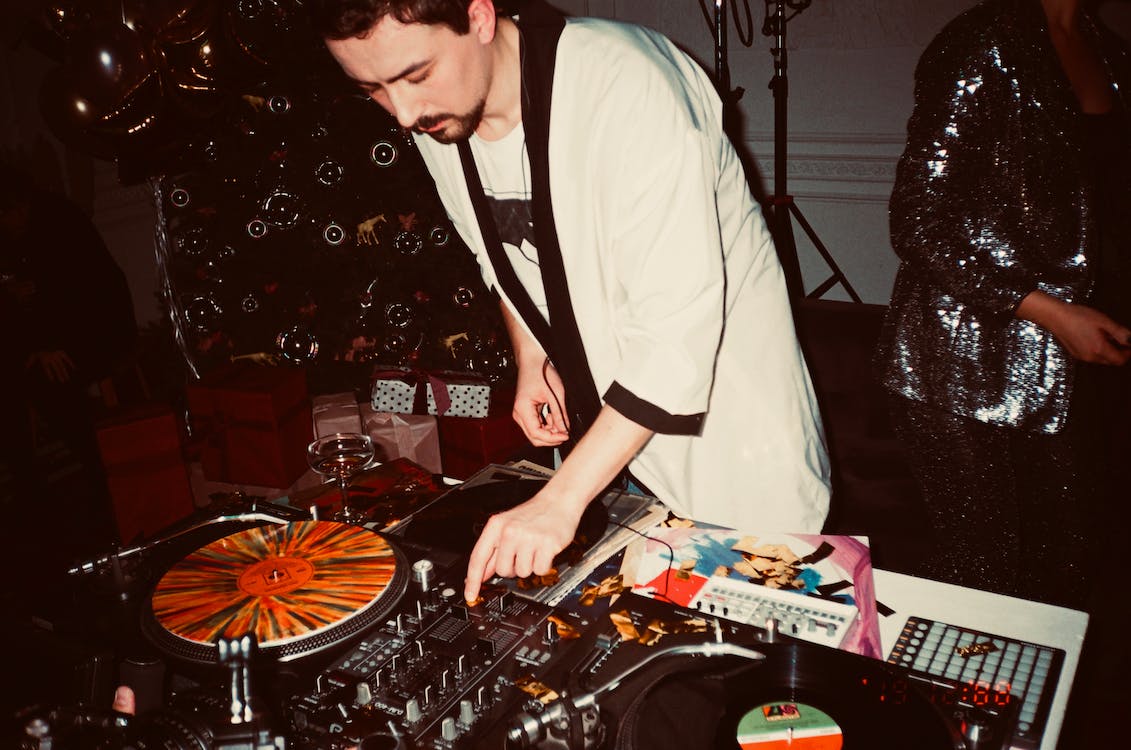 Lighting
Low, festive lighting will create the right ambience for your party. Avoid anything bright or glaring. Candles are a great way to create an intimate vibe, but they can be impractical and even dangerous so consider your venue and crowd before opting for naked flames!
Strings of fairy lights are an inexpensive way to create magical lighting, and they come in all shapes, sizes and colours to suit your tastes.
Another quick and effective method is to switch the bulbs in your main lights and lamps for lower wattage or coloured options.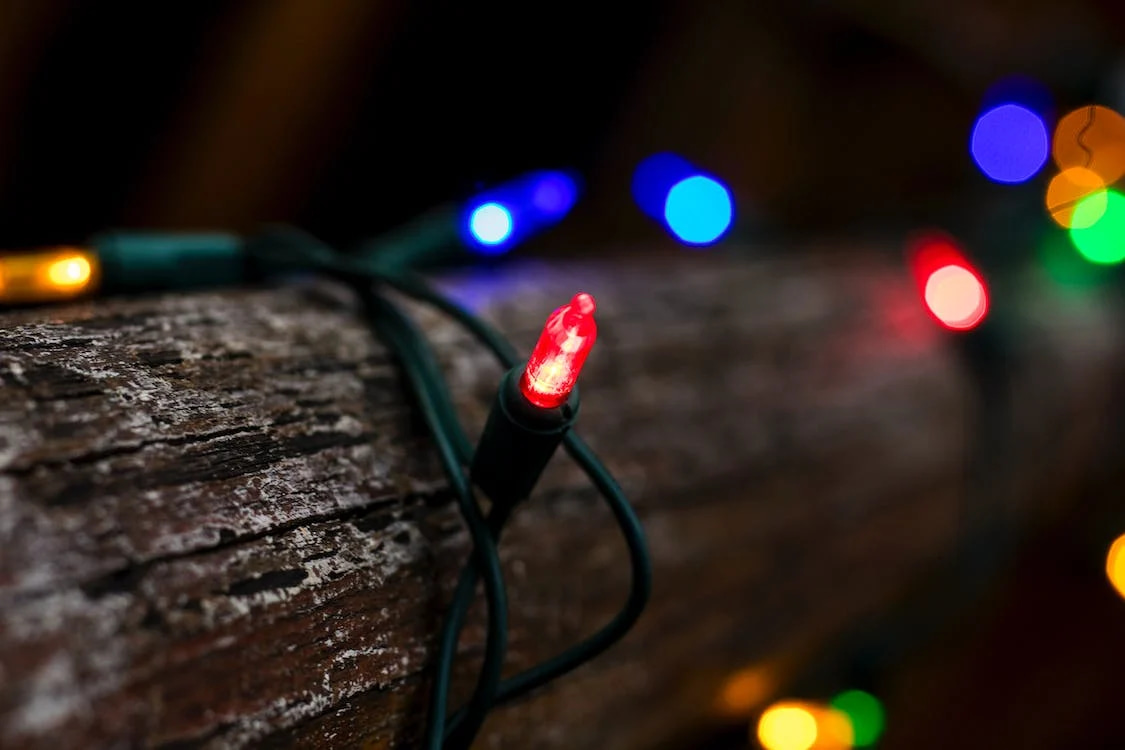 Food
Whether it's a full meal or just finger food, there should always be food at a party!
If you're using a venue, discuss your menu with them well ahead of time to ensure you're on the same page with what you want to serve and when. If you have guests with allergies, ensure to tell the venue beforehand, or give your guests special coloured wristbands, so staff know where to take the gluten-free, vegan friendly meals!
If you're catering for yourself, consider the workload. Do you have the time and skill to create the food from scratch in the days beforehand? Or is it worth picking up ready-made items to save yourself time? Remember you don't want to spend your whole party in the kitchen!
Be sure to serve a mixture of options: sweet and savoury, healthy and indulgent, meat, vegetarian and vegan. And be sure you ask your guests if they have any intolerances or allergies you or the venue need to be aware of ahead of time.
Seating arrangements
If you're having a formal sit-down affair, prepare a seating plan beforehand. Think about the mix of guests and consider including a kids' table. Display the seating chart prominently and your guests' names clearly at their place setting. This will remove any anxiety your guests have over finding a seat and will allow catering staff to deliver special meals to the correct places.
If you're having an informal event, ensure there are areas where your guests can sit to eat, sofas or easy chairs to relax, and tables to put drinks and plates down on. However, one of our top Christmas party planning tips is to have fewer chairs than total guests. This will encourage your guests to mingle and walk around rather than spend the whole party seated.
And remember to leave space clear for a dance floor if you want one!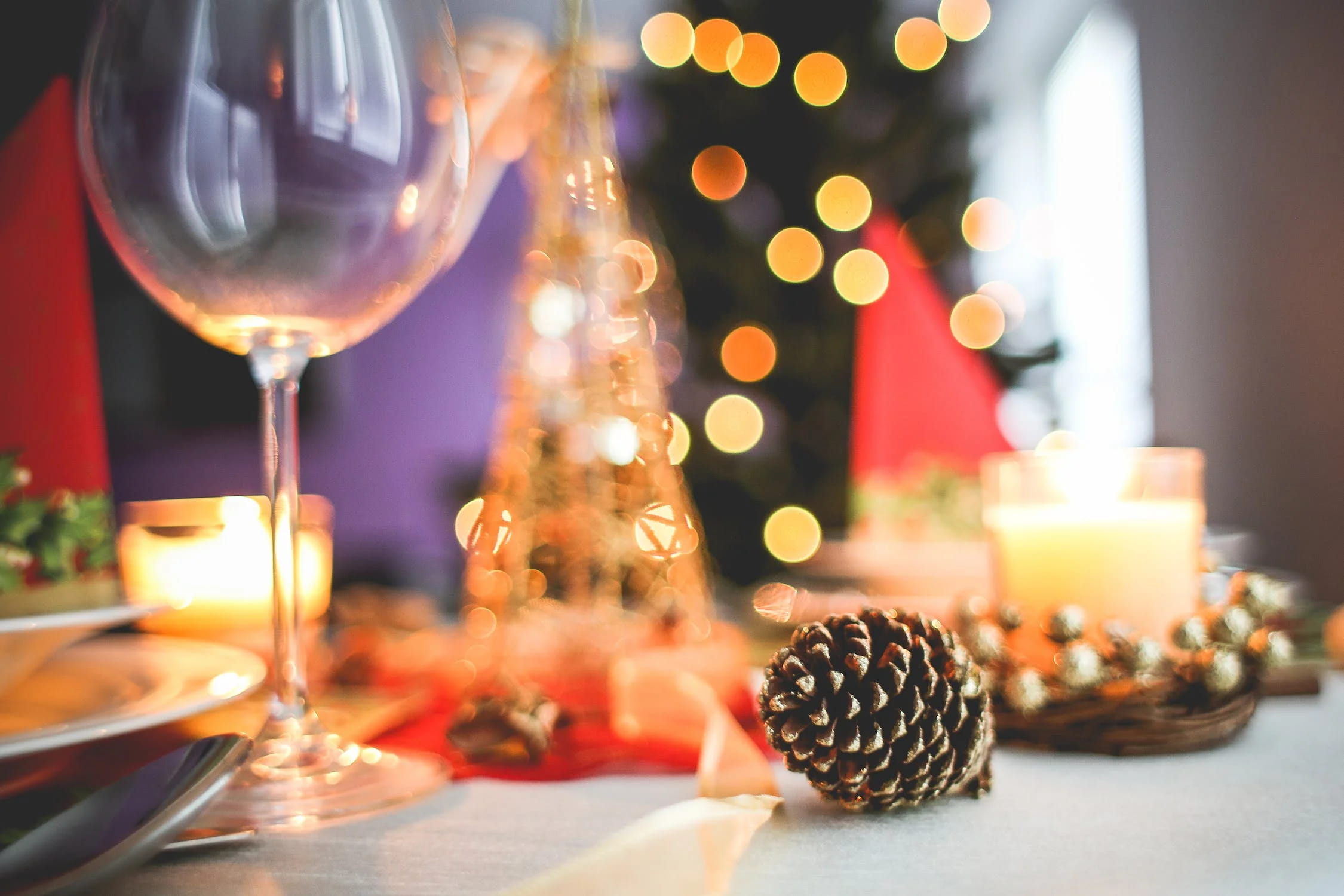 OK, just two more Christmas party tips… we're almost there!
Prepare Early
The day of the party will likely be busy and filled with unexpected tasks, so try not to leave anything to the last minute. Anything on your Christmas party planning list that can be done in the days and weeks before the event should be done.
This includes: decorating, stocking up on food, drink crockery and glassware, organising the music and lighting, and liaising with your venue over menus, decor and seating arrangements. It's also a good idea to stock up on bin bags and cleaning supplies to ensure you can cope with any mishaps during the party and the clean-up after.
If you're planning on using our festive wristbands to help coordinate your guests, get them designed and ordered in advance. In short, do everything you can to reduce the to-do list on the day of the event.
Enjoy yourself
Remember that the whole point of throwing a Christmas party is to get people together, connect with each other, celebrate the season, and enjoy themselves. And that goes for you too!
Do as much as you can to prepare beforehand, welcome everyone to the event, ensure everything goes as smoothly as possible in the beginning, and then remember to relax and enjoy yourself.
Engage with your guests, enjoy the atmosphere you've worked hard to create, and have fun! Chances are, if you're enjoying yourself, your guests will too.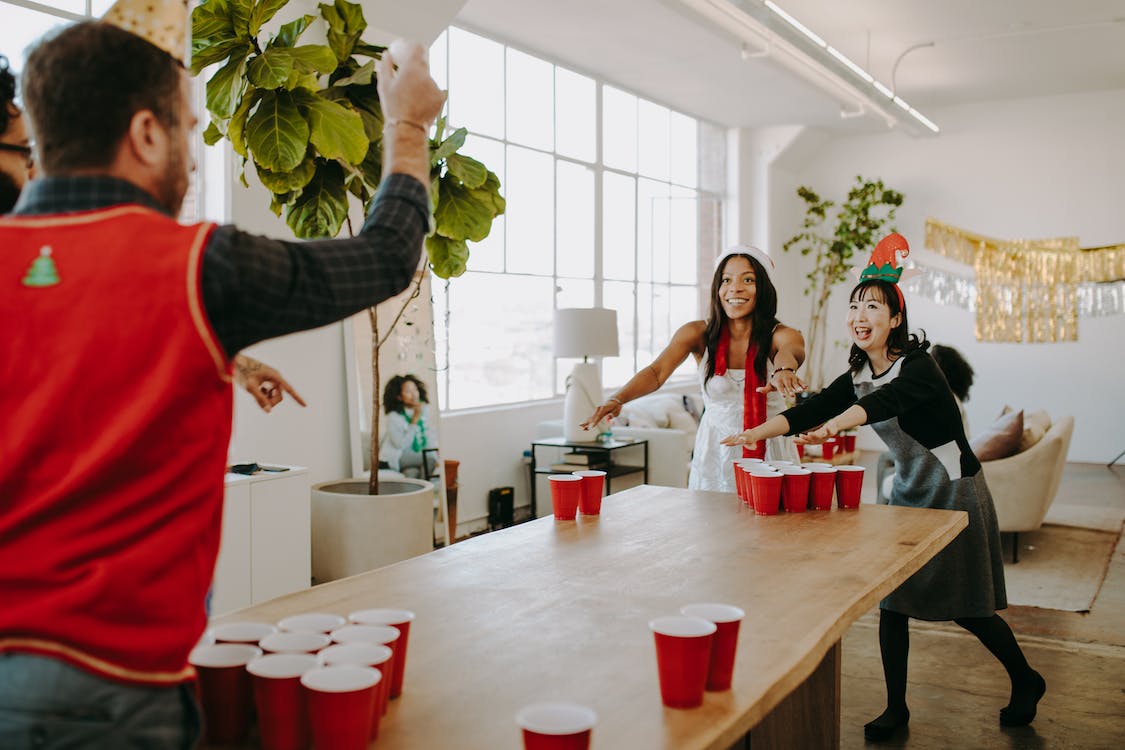 Ways we can help
At The Wristband Co., we regularly work with businesses of all sizes. We are happy to assist in any way we can, including helping you find the right wristbands for your Christmas event. Get in touch with us today on 08 8363 4850 or email us at [email protected] for more information.
You can find out more about our company here.
Meet the Author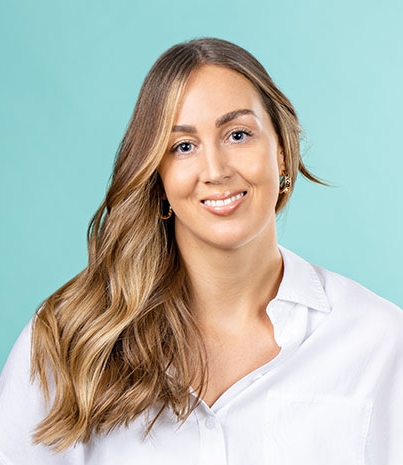 Laura Sayer – Marketing Specialist at The Wristband Co.