Are you looking for a unique way to promote your brand or enhance your company's identity? Custom lanyards are a fantastic solution that provides functionality and acts as a walking advertisement for your business. Here at The Wristband Co., we specialise in heat-sublimated lanyards, which are an excellent way to manage security, identification, safety and promotion within your business.
In this article, we will guide you through designing your Australian lanyards, exploring various customisation options and the different types of lanyards available. Whether you need lanyards for business, everyday use, or large events, The Wristband Co. has got you covered.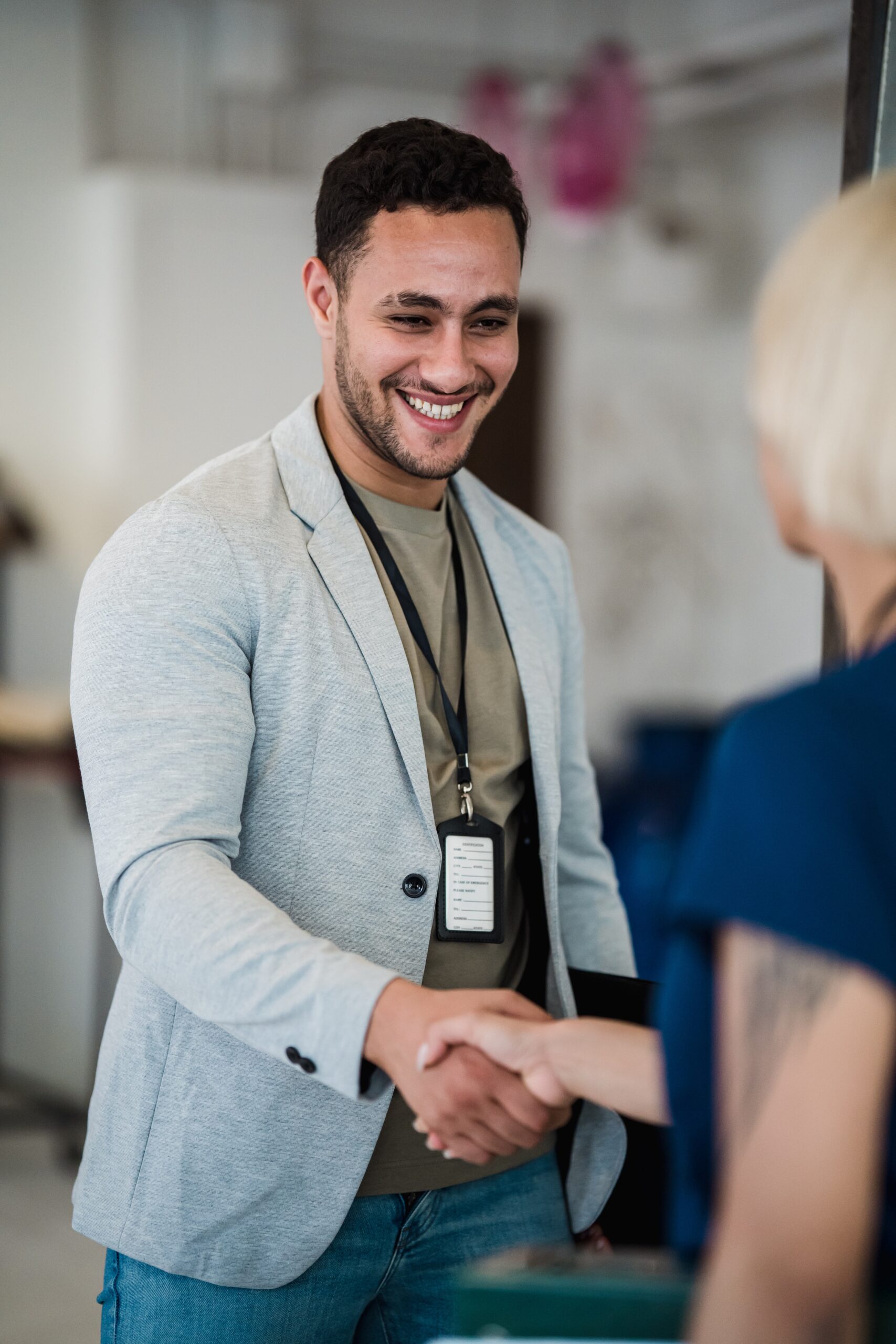 Customising your lanyard
It's a question we hear a lot at The Wristband Co.: How to make lanyards that are functional and also look good? When it comes to designing your custom lanyards, it can be an exciting and rewarding process, but it also comes with the pressure to make the right design choices. You can ask yourself several questions as you move through the lanyard design process to help you make the right design choices.
Firstly, determine your objectives: Before diving into the design phase, it's essential to identify your goals and objectives. What are you trying to achieve with your customised lanyards? Are you looking to promote your brand, enhance security, or create a sense of unity among your employees or event attendees? Clarifying your objectives will help you make design choices that align with your goals.
Next, you can begin to select your customisation options. The Wristband Co. offers a wide range of customisation options for your lanyards. The great thing about Heat Sublimated Lanyards is that they can be completely covered front and back with your unique design. You can add your company logo, slogan, colours or any other branding elements to make your lanyards unique and eye-catching. Check out the lanyards we created for Adelaide's Beer and BBQ Festival.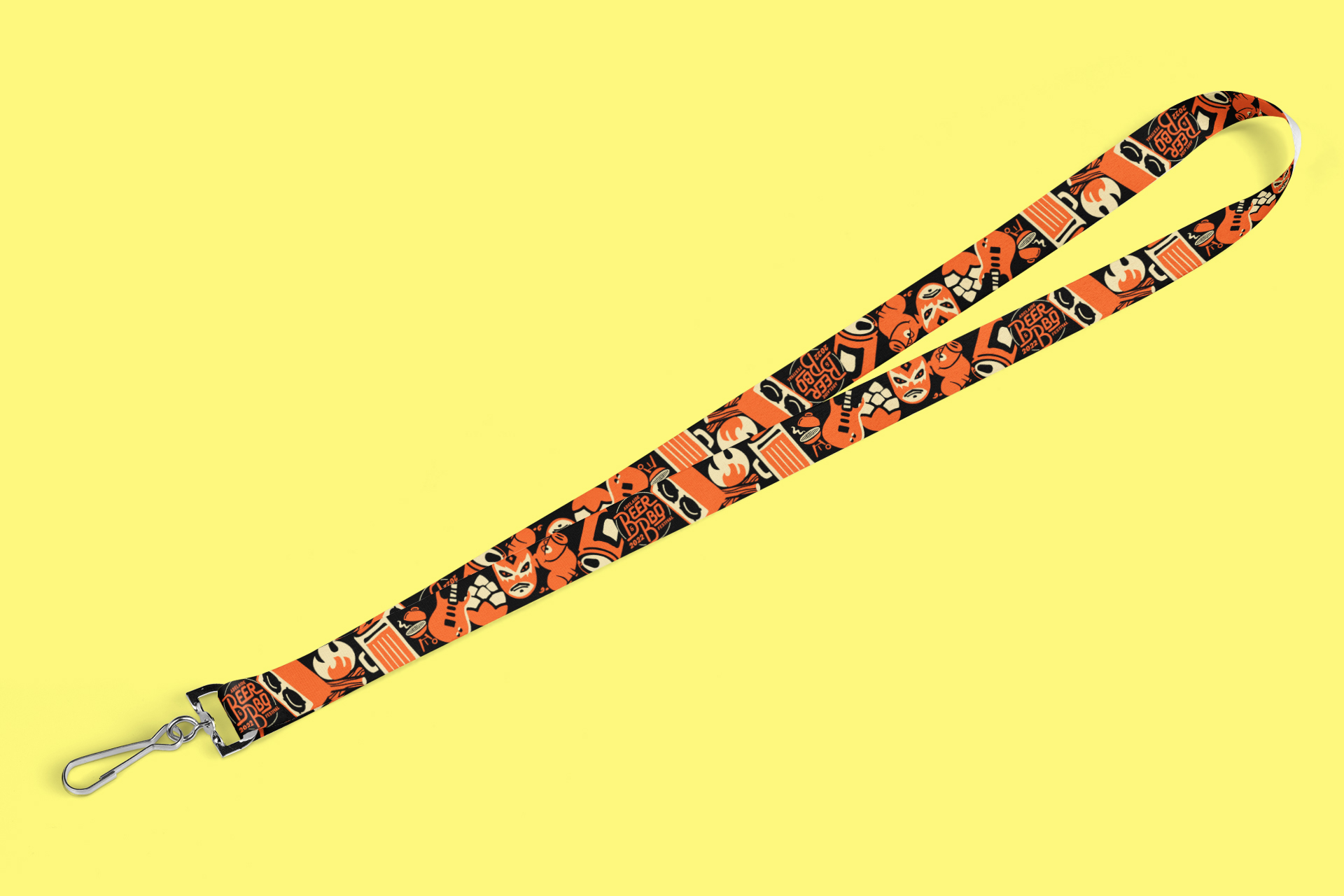 The range of customisation options can begin to feel overwhelming, so here are some key guidelines to follow when you start designing your lanyard with The Wristbanc Co.:
Look at the size and readability of the text; the size available for your design is 15mm x 900mm on your lanyard. For this reason, you will want to keep your message simple and clear to your audience. Adding a lot of information is tempting, but too much text will confuse the recipients, and your message will be lost. Another top tip that The Wristband Co. always recommend with our clients is to stick to one font and use that brand font consistently throughout your lanyard design. Again, this helps to keep your messaging and branding consistent and clear to the reader.
Now you can begin to add your custom designs. This is when the heat sublimation process comes into the spotlight. Heat-sublimated lanyards allow for highly detailed and full-colour designs to be printed onto your lanyards. This is an integral part of your design process as it will enable you to match the colour of your lanyards to your business or event branding. This extra personalisation allows you to create something unique for your operation.
Now you have decided what text to include on your customised lanyard and also chosen the core colour/s. To really make your business lanyards stand out and your company or event branding, messaging, and logos pop, you need to make sure that your colours contrast to allow viewers to read the message or recognise your logo from a distance.
Finally, did you know you can add a safety breakaway to your customised lanyards? This feature allows the lanyard to safely snap apart if the lanyard gets caught, becomes tanged or is put under pressure, stopping the wearer from being pulled or choked by the lanyard. Whilst a safety breakaway for your customised lanyard is not essential, it can be a sensible addition to your design process, especially if you are going to be placing your lanyards on vulnerable wearers.
What began as a possibly overwhelming design process for creating your customised lanyards has become an organised process. By asking some core questions about why you are designing these lanyards and following our design guidelines, you can create unique and appealing heat-sublimated lanyards for your business operations or event.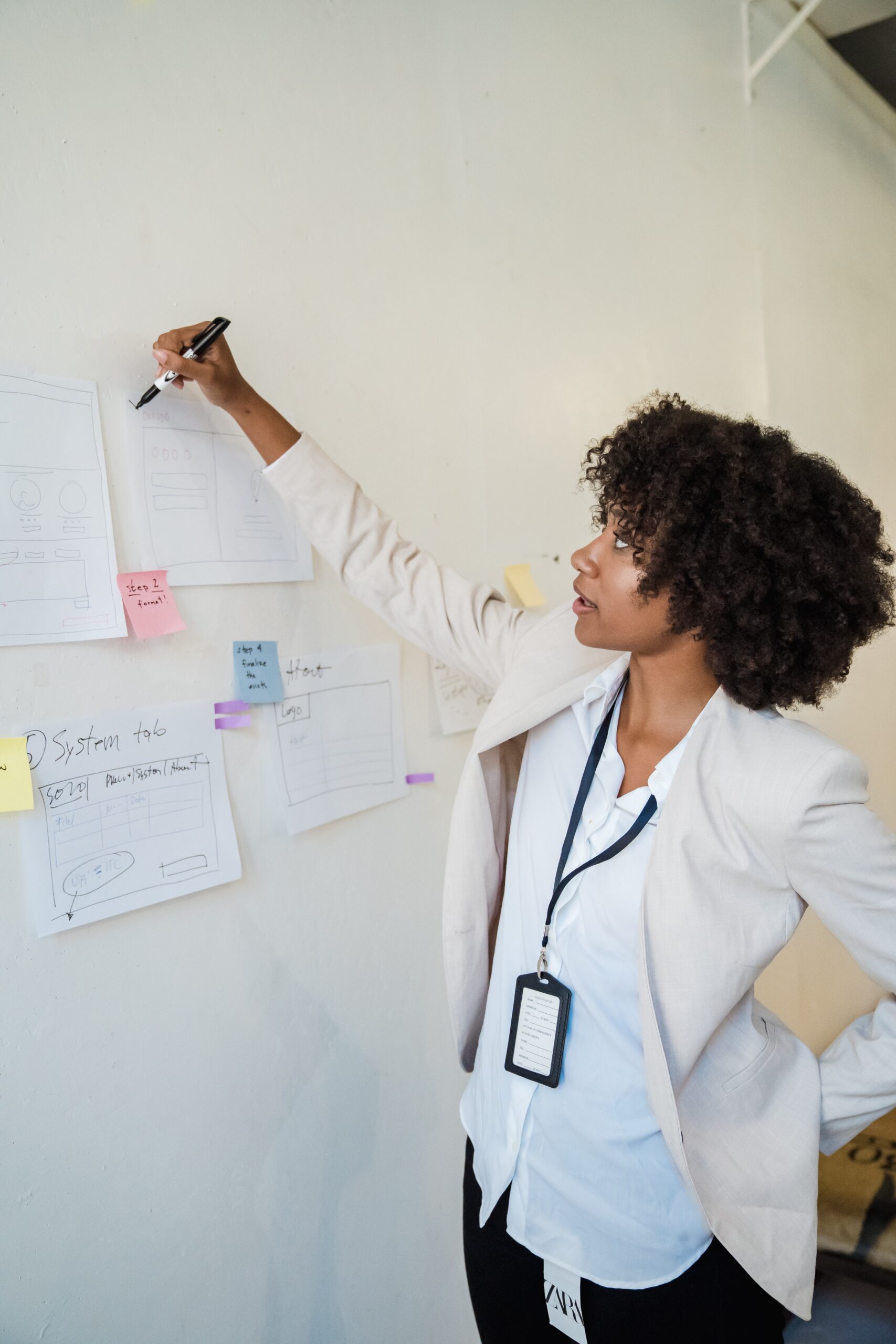 Now it is time to choose what type of lanyard is best for your operation.
Lanyard Terminology 
There are various types of lanyards and lots of terminology when it comes to purchasing lanyards – let's explore a few common options:
Woven lanyards: These lanyards are made using a weaving technique that creates a textured, professional look. Woven lanyards are known for their durability and can withstand heavy use.
Breakaway lanyards: As mentioned earlier, breakaway lanyards include a safety feature that releases the lanyard when excessive force is applied. This is particularly useful in environments with a risk of the lanyard getting caught or tangled.
Pocket lanyards: Pocket lanyards are designed with a detachable end that can be used to hold ID cards, keys, or small objects. This type of lanyard offers convenience and easy access to essentials.
Tubular lanyards: Tubular lanyards are made from a tube-like polyester material, which gives them a soft and comfortable feel. They are lightweight and perfect for events or occasions where comfort is a priority.
Beaded lanyards: Beaded lanyards add a touch of elegance and style to your accessories. They are made from decorative beads and can be customised with different colours and patterns.
Double-ended lanyards: Double-ended lanyards feature attachments on both ends, allowing you to secure multiple items or badges. This type of lanyard is practical for events where participants must carry multiple credentials or items.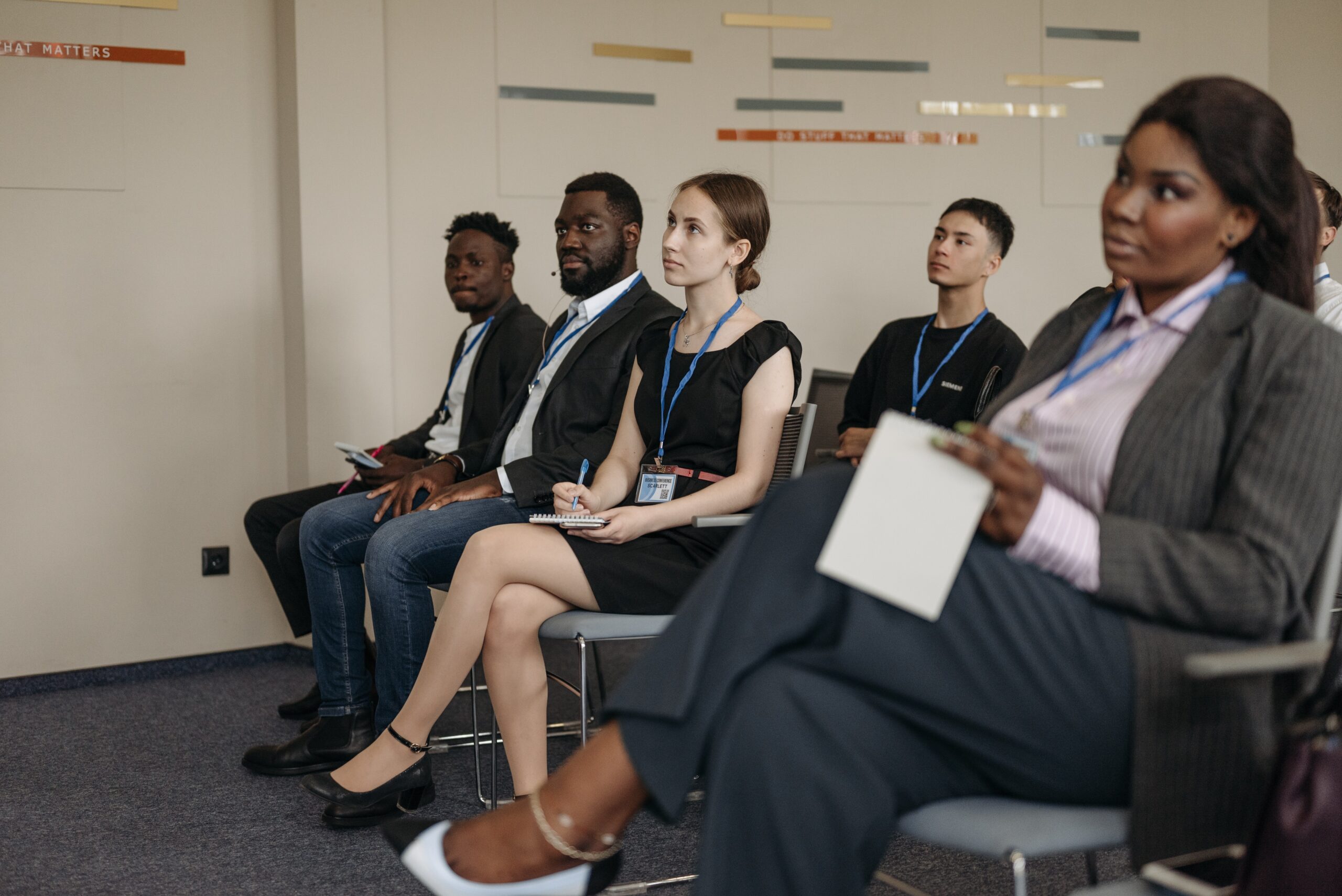 Uses for your custom-designed lanyard
As we discussed earlier, one of the main questions you must ask yourself when beginning to design your custom lanyards is what you are creating them for. What is their point, and how do you want them to bring value to the wearer and your business? Custom-designed lanyards have a wide range of applications in various industries. Here are some common uses:
Lanyards are widely recognised and used to carry and display ID cards. Whether you are hosting an event and want to use, e.g., a double-ended lanyard to show an ID tag or are planning on using lanyards for staff to display employee ID cards, customisable lanyards ensure easy identification within the workplace or event. Customising lanyards with employee or attendee names or departments can enhance security and foster a sense of belonging. Security is a crucial consideration, and custom lanyards can improve the visibility and recognition of identification credentials.
Another significant benefit of using lanyards is how diverse their application and acceptance have become throughout many industries. Customised and heat-sublimated lanyards find their place in many different industry settings. From businesses, hospitals, prisons, conventions, trade fairs, schools, universities, and the entertainment industry. And whilst each industry may have specific requirements or branding needs, the flexibility and variety of ways you can customise The Wristband Co.'s lanyards make them a practical choice for most industrial operations.
Another area where we see lanyards widely used might not be considered an industry by most, but it is the education sector. Educational institutions commonly use lanyards for student ID cards, library cards, or security and access control purposes. Custom lanyards can also help differentiate between different grade levels, clubs, or organisations, fostering school spirit and helping to build a community feeling between members of various clubs and groups. Just check out these lanyards we created for QUT Business and Management Student Association (BAMSA).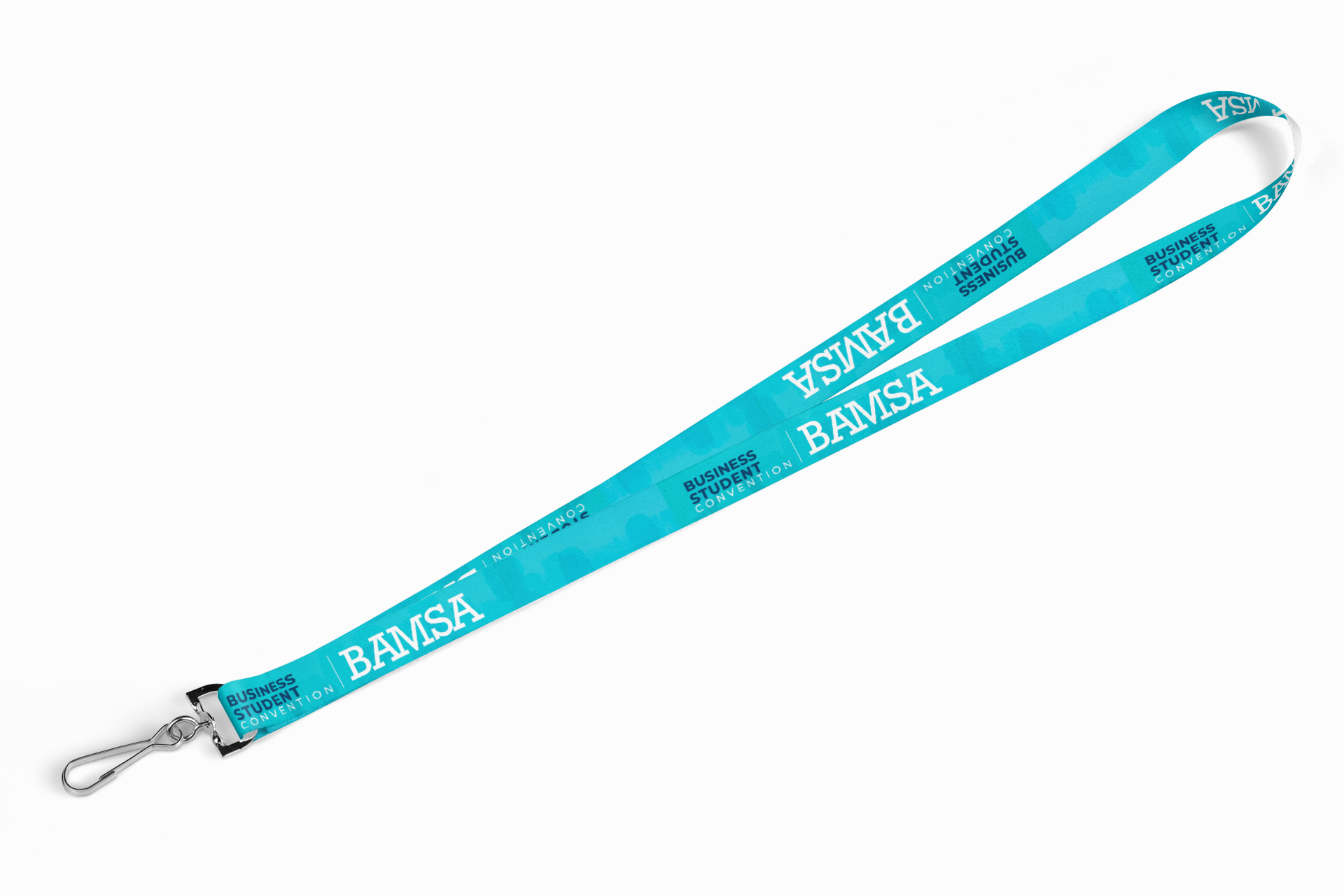 Lanyards are also often used during school trips to keep students organised and identifiable. Lanyards are perfect for school trips because they can be easily worn and displayed by various age ranges and are safe for children performing or participating in multiple activities. Custom lanyards can be personalised with school logos or trip details, making them an integral part of the overall experience for children, teachers, or responsible adults. We always recommended using a safety breakaway when it comes to students wearing lanyards for safety reasons.
Finally, lanyards are a popular choice for event planners. Event lanyards are perfect for holding concerts, festivals, and event passes. Custom-designed lanyards can also showcase the event logo, date, or any other relevant information, providing attendees with a convenient and stylish way to display their access credentials.
Conclusion 
Hopefully, this has answered your question on how to make lanyards that are both functional and aesthetically appealing. Designing your customised lanyards offers many opportunities to promote your brand, enhance security, and create a sense of unity among your employees or event attendees. The Wristband Co. specialises in Australian heat sublimated lanyards, providing various customisation options and high-quality materials.
By considering your objectives, choosing the correct customisation options, and exploring different types of lanyards, you can create a unique and functional accessory that represents your brand with pride.
So why wait? Start designing your custom lanyards with The Wristband Co. today, and make a lasting impression.
Ways we can help
At The Wristband Co., we regularly work with organisations looking to create heat sublimated lanyards for their events and business – we also offer a completely free design service! We are happy to assist in any way we can. Get in touch with us today on 08 8363 4850 or email us at [email protected] for more information.
You can find out more about our company here.
Meet the Author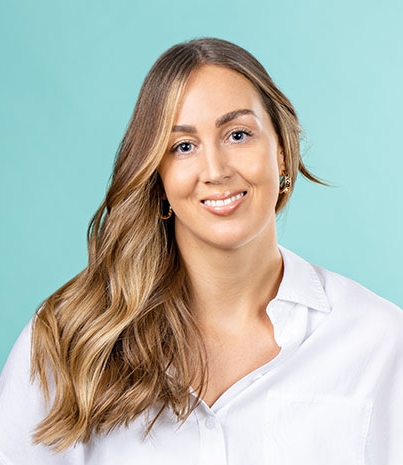 Laura Sayer, Co-Founder
Connect with Laura on LinkedIn
With a strong marketing background, Laura is driven to provide sustainable solutions that enhance event and business organisation while also elevating security measures. Her passion for exceptional customer service has been the catalyst for The Wristband Co.'s growth. Under her guidance, the company has established a reputation for delivering high-quality wristbands that are affordable and environmentally conscious.