Are you planning an event, carnival, festival, or gathering requiring efficient and organised ticketing? Look no further! This article will explore the many advantages of pre-designed ticket rolls to streamline your event management process. From ensuring smooth operations to offering a cost-effective and eco-friendly solution, ticket rolls have become essential for event organisers worldwide.
At The Wristband Co., we pride ourselves on providing high-quality pre-designed ticket rolls for events that cater to various needs. Whether you're organising a carnival, a sporting event or a fundraising campaign, ticket rolls will help you ensure a smooth and efficient event. Let's dive into the benefits and features of our ticket rolls and explore the possibilities they can be used for.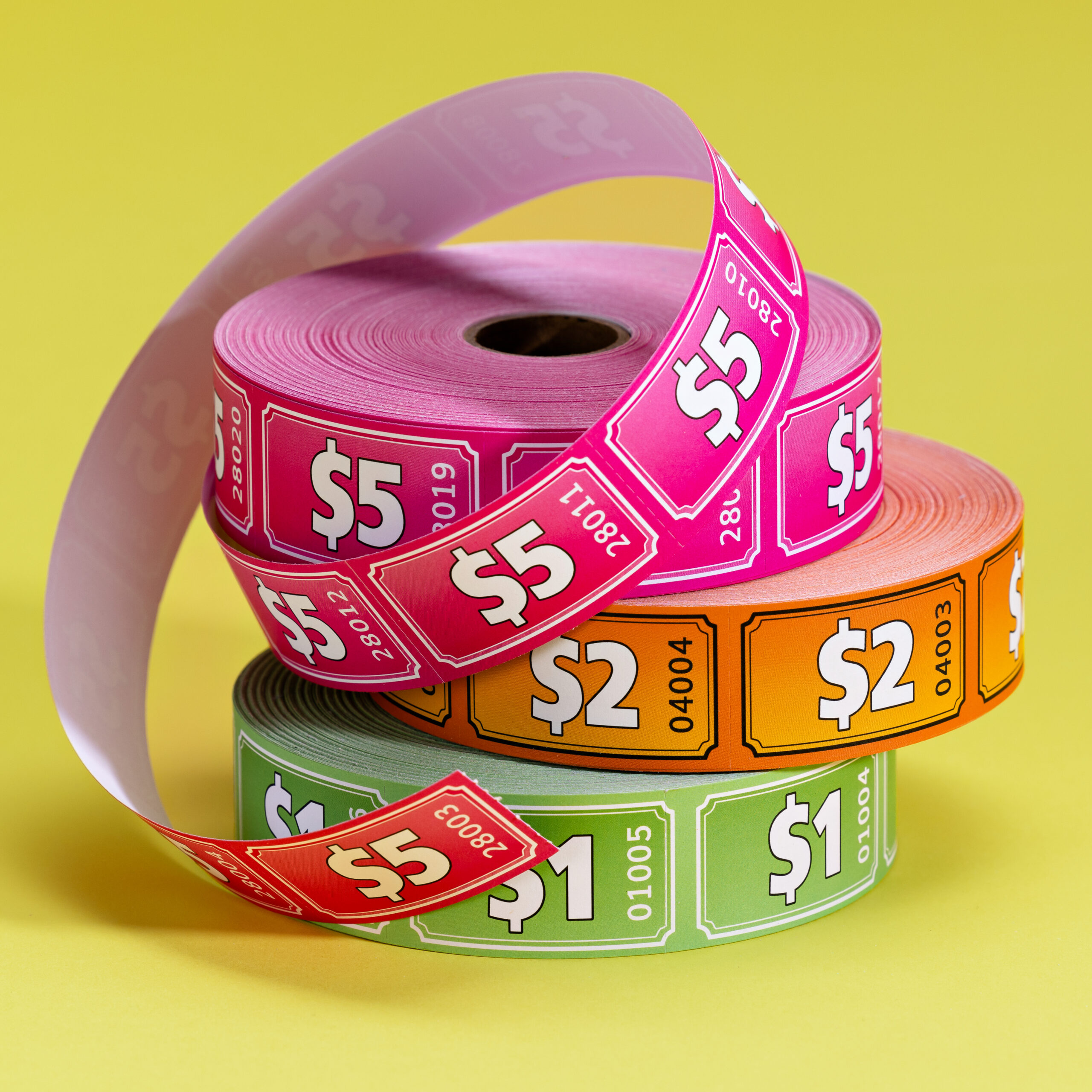 Benefits of pre-designed ticket rolls
If you're wondering how pre-designed ticket rolls can elevate your event planning experience, this section has the answers. Imagine a hassle-free ticketing process that saves time and energy while enhancing your guests' experience. Our ticket rolls offer unmatched versatility and convenience, making them a popular choice for small and large events.
Firstly, pre-designed ticket rolls for events help your operation run smoothly, ensuring a seamless entry process and reducing waiting times and congestion at the entrance. With sequentially numbered tickets, you can efficiently track attendance and manage crowd flow, contributing to a stress-free event experience.
At The Wristband Co., we have simplified the ordering process, making it quick and convenient for event organisers. With just a few clicks, you can choose from our range of pre-designed ticket rolls and easily place your order.
Pre-designed ticket rolls are also cost-effective, making them perfect for budget-conscious event planners. Available in bulk rolls of 1,000 tickets, you can save on costs while receiving high-quality tickets that add a professional and personal touch to your event.
The Wristband Co. is committed to sustainability, which is why we ensure our ticket rolls are made from 100% recyclable materials. By choosing our eco-friendly ticketing solution, you contribute to reducing your event's environmental footprint. Whilst this is simply the right thing to do, it is also something that event attendees demand from their event organisers: transparency and a commitment to sustainability.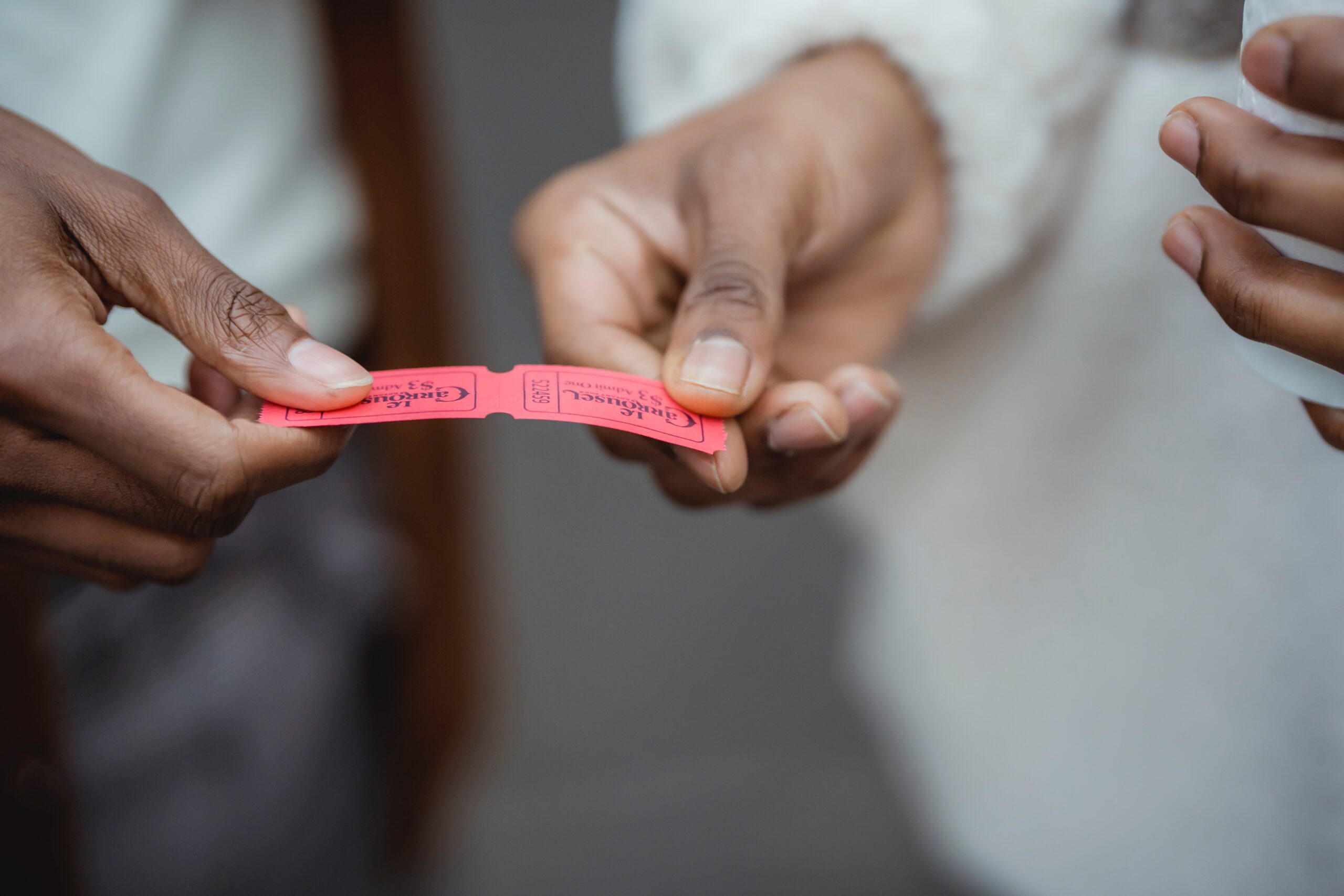 Features of our event ticket rolls
At The Wristband Co., we take pride in providing the highest quality ticket rolls with various useful features that cater to your specific event needs. Here are some key features of our pre-designed ticket rolls:
► The ticket rolls are available in 6 Colors. This means you can choose from a vibrant range of colours to match your event's theme and branding, adding a touch of visual appeal to your ticketing system.
► The Wristband Co.'s ticket rolls are made with High-Quality 150gsm Stock. Crafting our ticket rolls with durable 150gsm stock ensures they withstand wear and tear throughout your event.
► As we mentioned above, our ticket rolls come in rolls of 1,000 tickets. With 1,000 tickets per roll, you won't have to worry about running out, even for the most well-attended events.
► Our ticket rolls are also sequentially numbered, which allows for easy tracking and helps to simplify attendance management. It also enables you and your events team to manage and prevent ticket fraud.
► Within the ticket roll, each ticket is perforated for easy tear. This might seem simple, but ensuring that each individual ticket is quick and easy to use results in a smooth and efficient entrance process for your attendees. This is essential to the enjoyment of your carnival or event attendees when most reported annoyance is long wait times and reduced time on rides or experiences.
► At The Wristband Co., our minimum order is only one roll per colour. So whether you need tickets for a small gathering or a large-scale event, we cater to all orders, big or small.
What events can these tickets be used for?
The versatility of our pre-designed ticket rolls makes them suitable for a wide range of events and occasions. Here are just some of the many uses for ticket rolls:
►  Admission Tickets at Carnivals, Festivals, and Fetes: Ensure a seamless entry process for attendees at vibrant and bustling events with our admission ticket rolls.
►  Ride Tickets for Carnivals and Theme Parks: Create a delightful experience for your visitors by offering themed premade carnival tickets for rides. Creating something unique allows you to add to the excitement of your carnival or theme park.
►  Carnival-Themed Parties: Hosting a carnival-themed party? Our premade carnival tickets can add an authentic touch to your event, creating a memorable atmosphere.
►  Raffle or Competition Tickets: Our ticket rolls serve as perfect raffle or competition tickets for fundraisers and charity events, encouraging participation and engagement.
►  School Events: From school fairs to graduation ceremonies, our ticket rolls are a reliable solution for smooth entry management.
►  Fundraising Events: Make your fundraising efforts more organised and professional with our pre-designed ticket rolls.
►  Sporting Events: Whether it's a local tournament or a major championship, our ticket rolls help keep the crowd engaged and the event running smoothly.
►  Movie Screenings: Organise movie screenings easily using our ticket rolls to manage attendance efficiently.
►  Plays and Concerts: From community theatre productions to big concerts, our ticket rolls ensure an organised entry process for all attendees.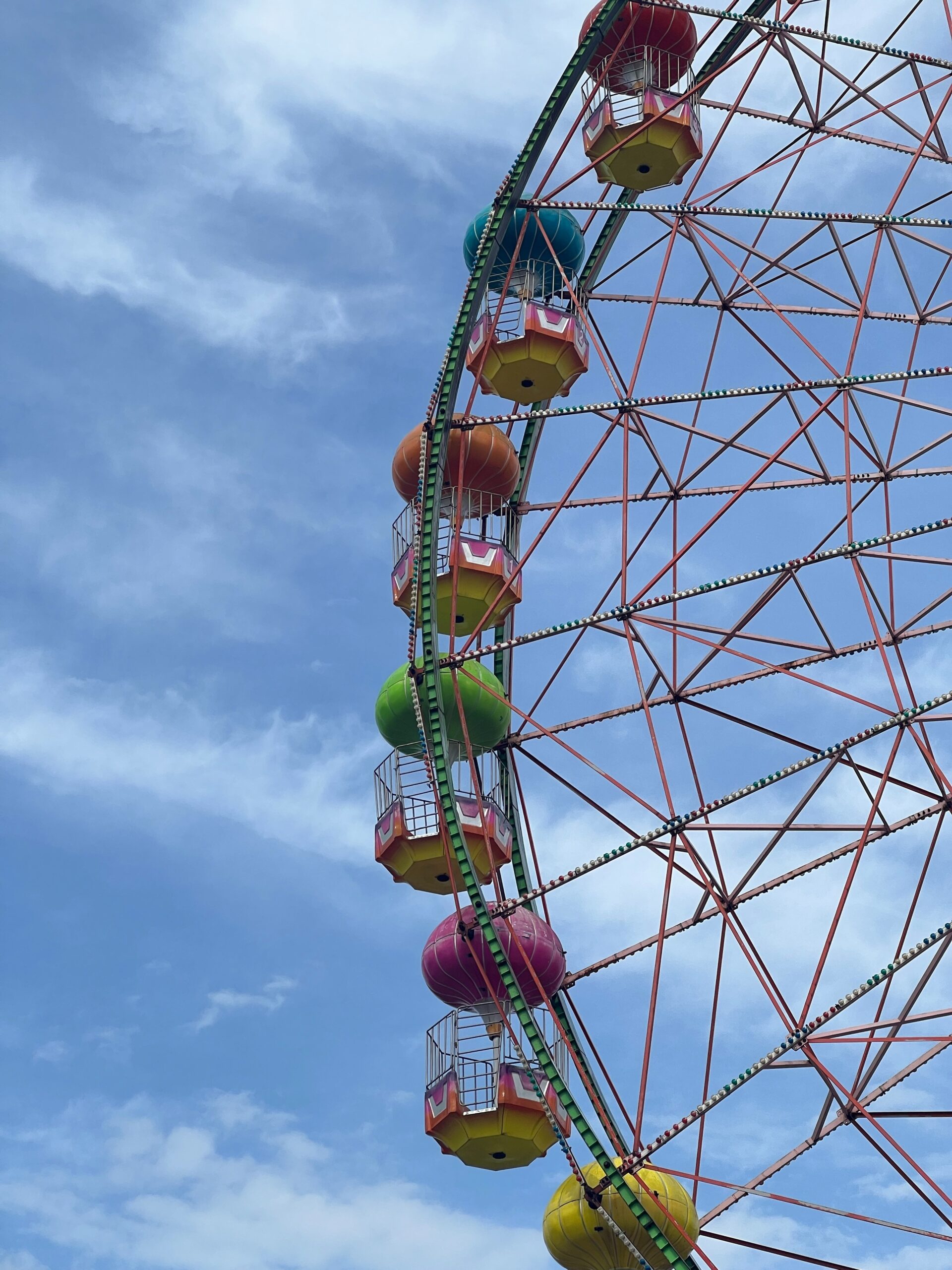 Conclusion 
Ticket rolls are a game-changer for event organisers, providing efficiency, convenience, and a professional touch to various events. The Wristband Co. takes pride in offering pre-designed ticket rolls that cater to a wide range of event needs, ensuring your event runs smoothly and efficiently. With a cost-effective and eco-friendly solution at hand, you can focus on creating memorable experiences for your guests.
Next time you plan an event, carnival, or gathering, remember the many benefits of pre-designed ticket rolls – your ticket to a successful and stress-free event.
Ways we can help
At The Wristband Co. we regularly work with event organisers of all sizes. We are happy to assist in any way we can, including helping you find the right wristbands, ticket rolls, lanyards and more to help ensure your next event is a success. Get in touch with us today on 08 8363 4850 or email us at [email protected] for more information.
You can find out more about our company here.
Meet the Author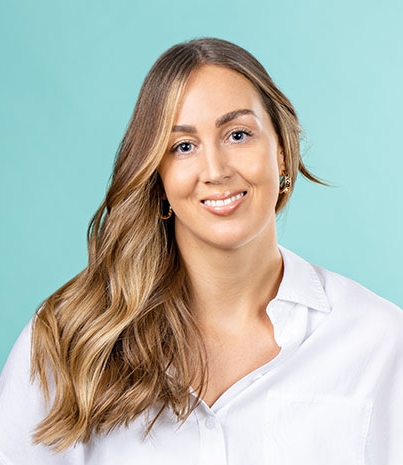 Laura Sayer, Co-Founder
Connect with Laura on LinkedIn
With a strong marketing background, Laura is driven to provide sustainable solutions that enhance event and business organisation while also elevating security measures. Her passion for exceptional customer service has been the catalyst for The Wristband Co.'s growth. Under her guidance, the company has established a reputation for delivering high-quality wristbands that are affordable and environmentally conscious.