Awareness bracelets are a simple, cost-effective and efficient marketing tool for charities, foundations and causes. Whether you're looking to raise funds, drum up support or get your message out there, wristbands can help you do that.
They're inexpensive, quick to create and ship, fully customisable, and provide a long-lasting visual reminder of a charity or campaign.
So why not consider using custom bracelets or wristbands as a promotional tool to raise awareness for your movement?
Where did awareness merchandise originate from?
The history of awareness bracelets and wristbands starts with awareness ribbons. Yellow ribbons have long been worn and displayed in the US to show love and support for soldiers, prisoners and missing persons.
Then, in the 1990s, a group of artists in New York were looking for a way to raise awareness about the AIDS/HIV crisis. They wanted a visual symbol of support and solidarity for an issue that wasn't getting the attention it deserved. What they settled on was the now-iconic red ribbon lapel pin.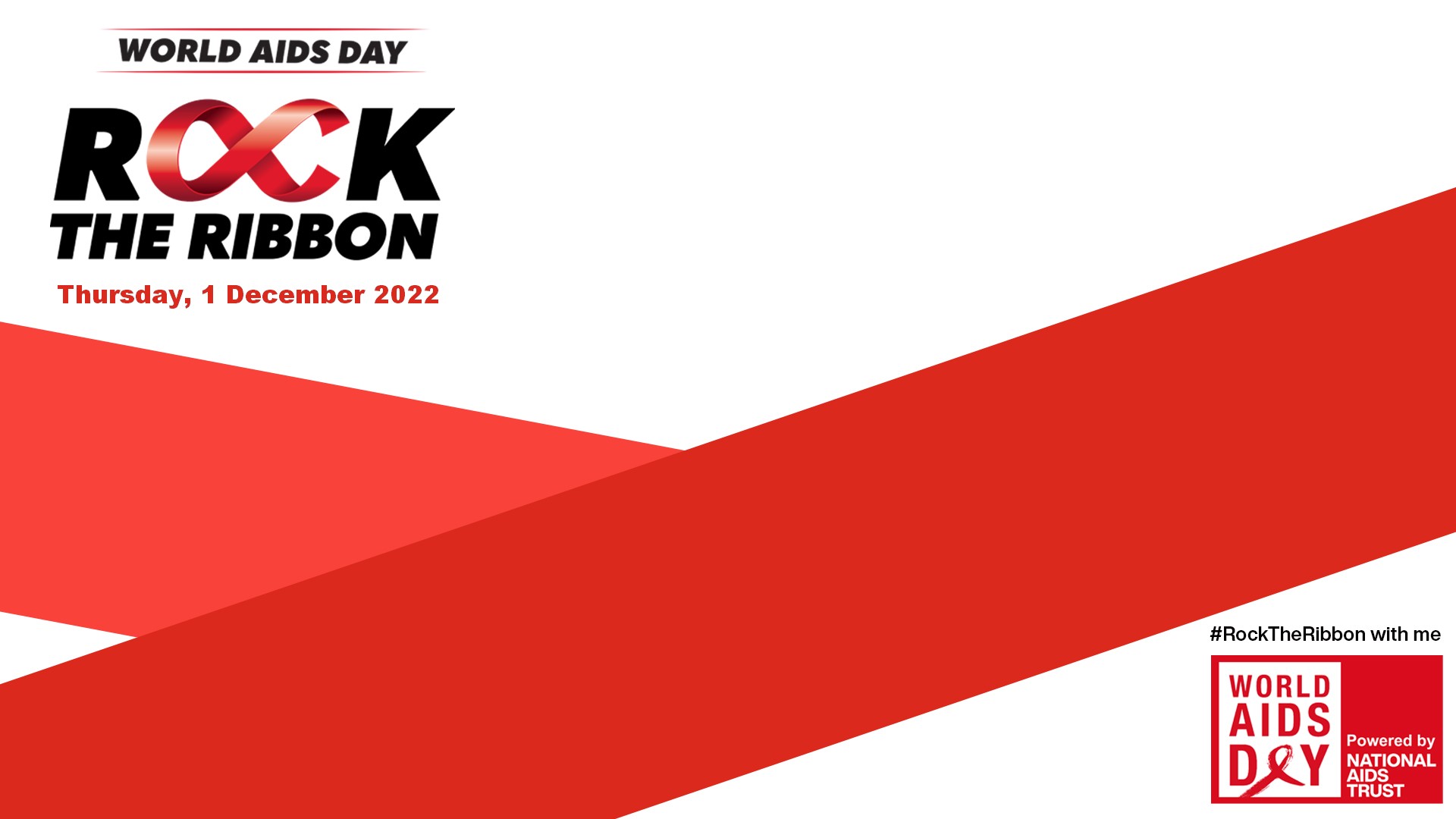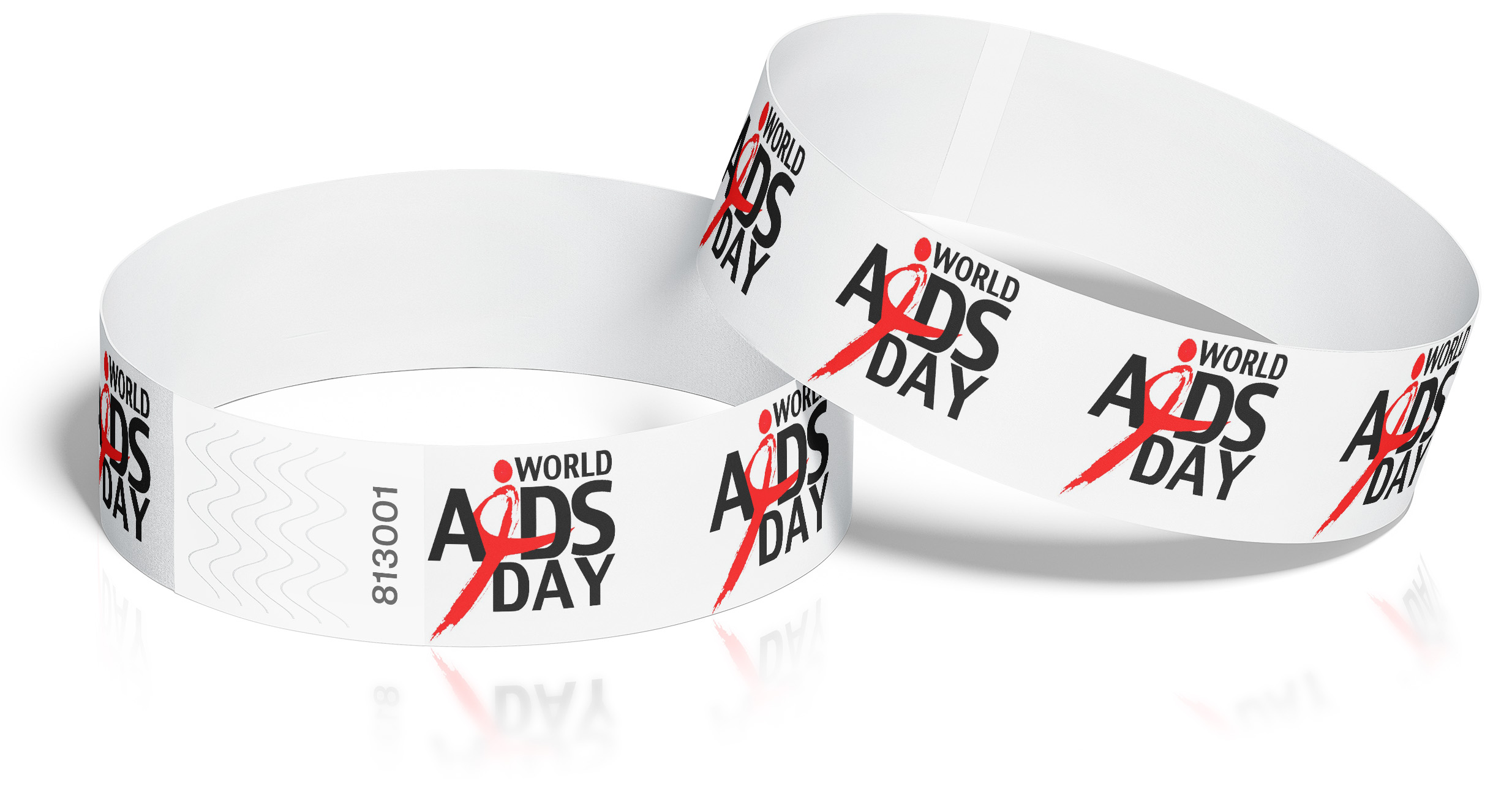 It was a huge success. The ribbon pin became the must-have accessory of the '90s and was worn by celebrities in magazines, on tv shows and on red carpets. And as its popularity rose, so did awareness, support and compassion for people living with AIDS and HIV.
The idea quickly took off with other charities too. Soon over a million pale pink ribbons for breast cancer awareness had been handed out. The support they raised could be seen in the petitions that began demanding more funding for breast cancer research. Every year, we print custom entry wristbands for organisations and individuals raising money to aid breast cancer research, one of our custom wristband designs can be seen below: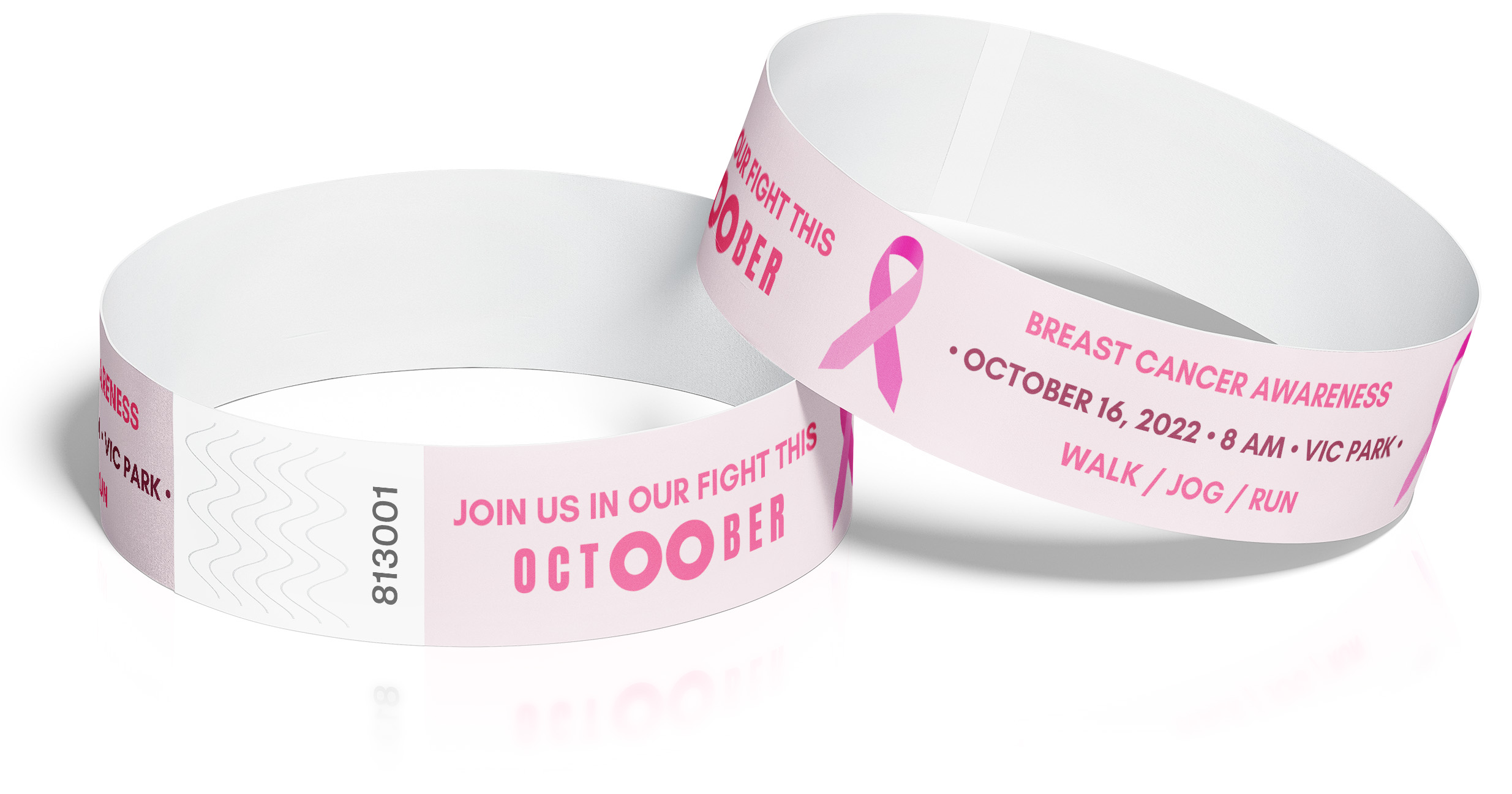 New ribbon colours popped up quickly after that until we had ribbons of all colours, raising awareness for various illnesses and concerns.
In the beginning, these were free and just used to get people's attention. But it wasn't long before the ribbon pins were monetised and began to raise funds.
What about awareness bracelets?
Well, fashion moves on and soon, lapel pins weren't the coolest thing around anymore. Instead, there was a new, more youthful way to show support for a cause: the silicone wristband.
In 2004 Nike began producing yellow awareness bracelets in collaboration with Livestrong, the non-profit foundation started by Lance Armstrong. They chose yellow to match the famous Tour de France cycling jerseys, and during that year's race, many athletes wore the bracelets. As a result, Livestrong received huge amounts of media coverage.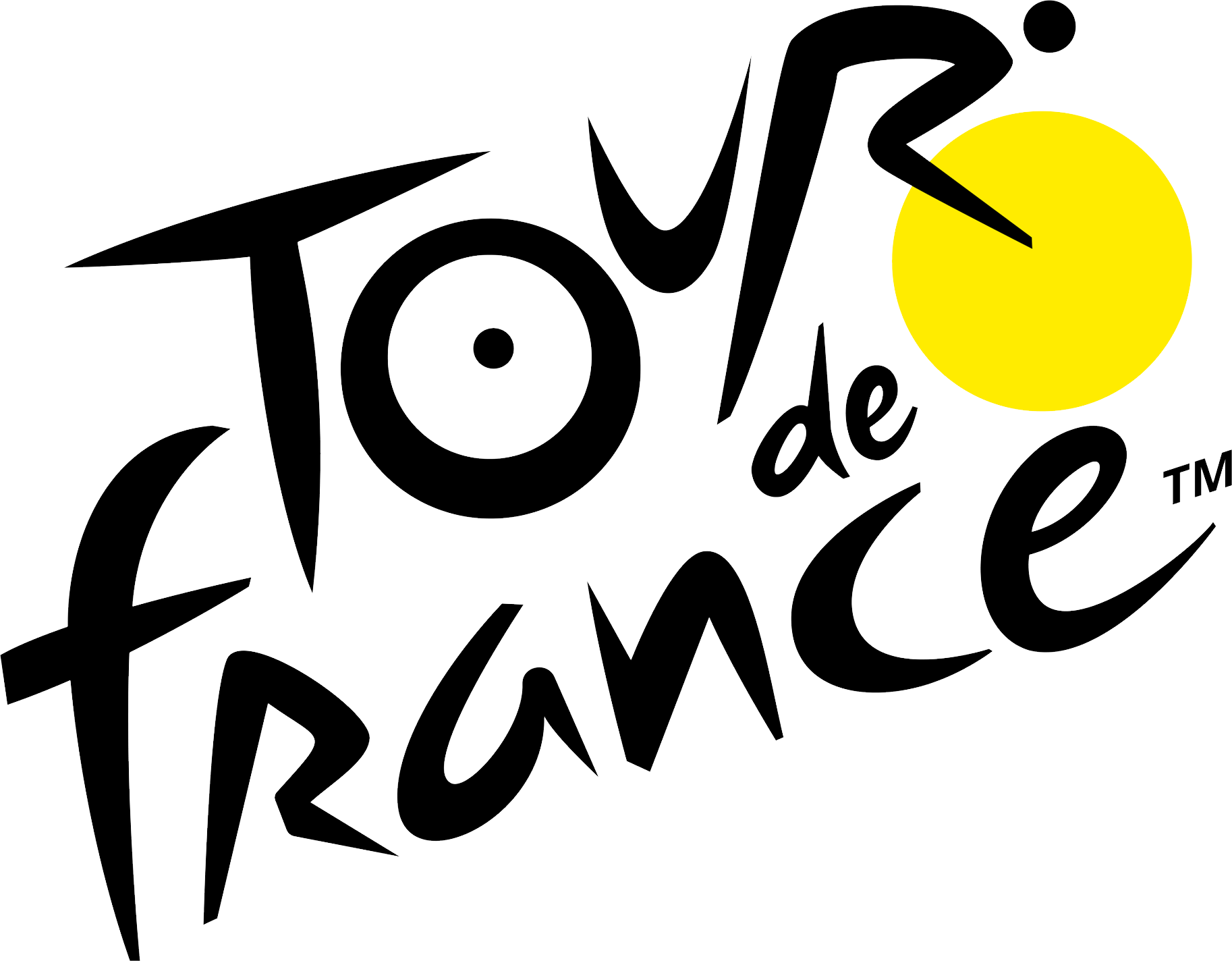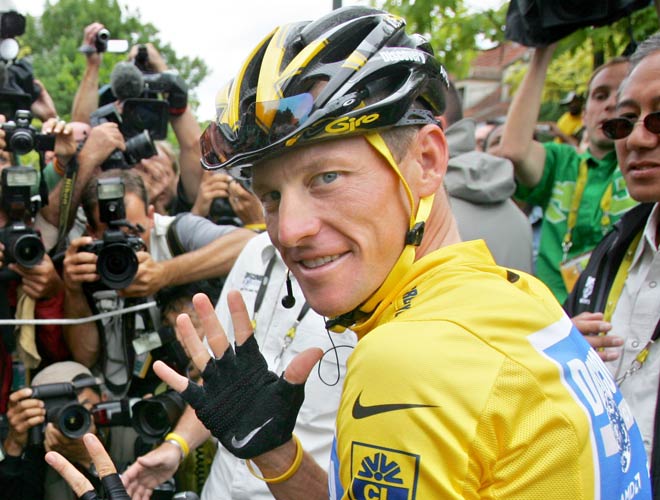 Over 80 million yellow wristbands were sold for $1 each. Nike capitalised on this by expanding into a range of other Livestrong awareness merchandise. Ultimately they raised over 500 million dollars for cancer research and treatment.
The popularity of wristbands for awareness snowballed, and other causes and charities got involved. For example, when French footballer, Thierry Henry, started the Stand Up Speak Up anti-racism campaign, he utilised distinctive, intertwined black and white wristbands. Around five million were sold in Europe alone, raising roughly six million euros for the campaign.
Recent awareness bracelet trends
As fashion moves on again, silicone wristbands are going the way of lapel pins, but awareness bracelets are still going strong, just using different materials. Make Poverty History was the first to experiment, using cotton for their wristbands alongside silicone. Then the environmental charities began using recycled plastic and sustainable fibres for their woven and plaited wristbands.
At The Wristband Co., we make our awareness bracelets, like the custom bracelets pictured below, from durable, versatile, 100% recyclable Tyvek.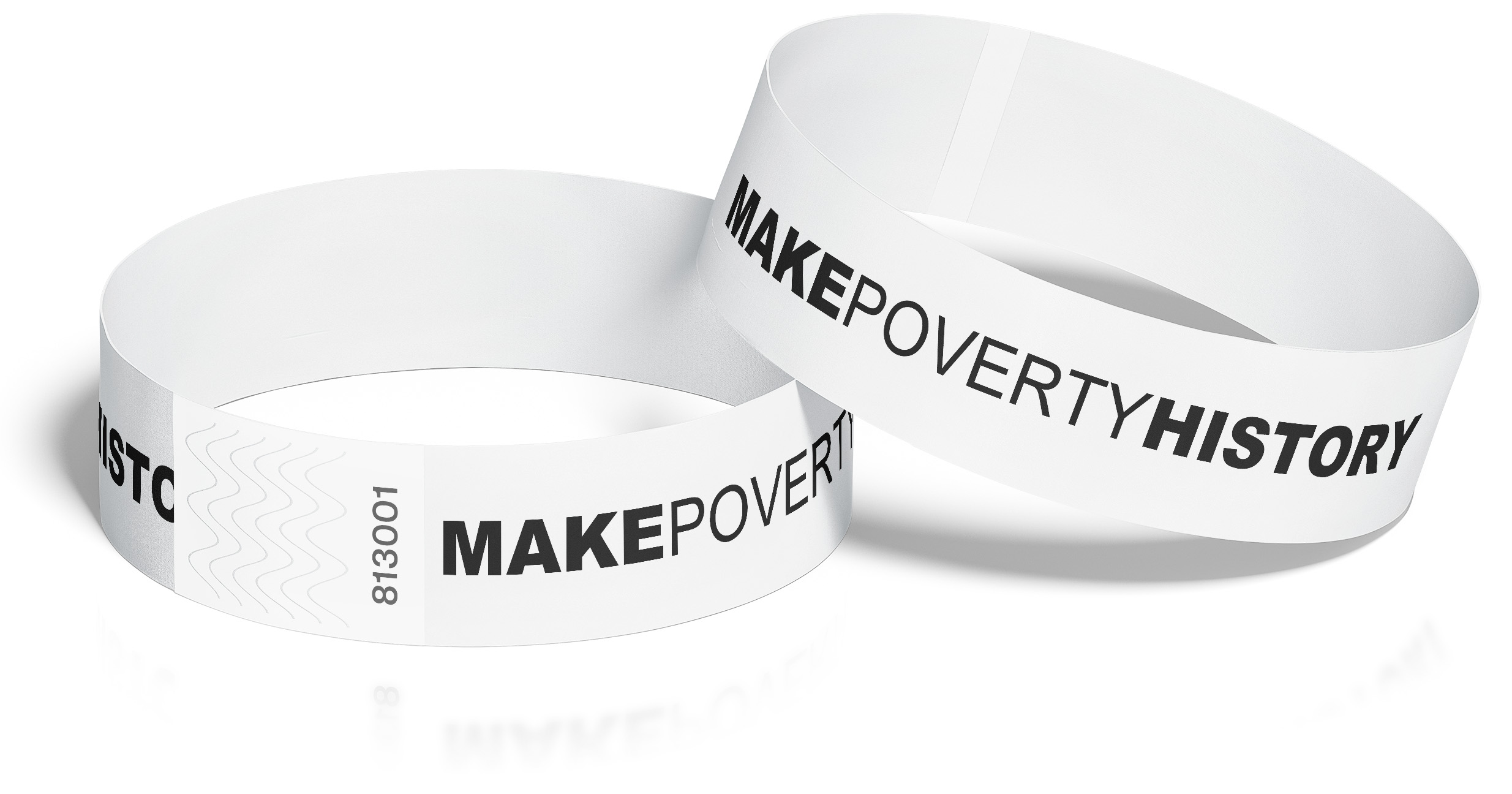 Why use awareness bracelets?
Awareness bracelets are easy, inexpensive, visible advertising for your charity, brand or movement. Custom bracelets can:
► Raise funds and awareness for important causes.
► Let people show support for you and your movement.
► Be a visible reminder of an issue, and help to keep it in the public consciousness.
► Provide a physical reminder of charity contact details, phone numbers etc.
► Link directly to your website, socials or fundraising sites.
► Be a cost-effective, fun freebie for guests and customers.
How do you create awareness bracelets?
We now know that awareness bracelets are easy, inexpensive, visible advertising for your charity, brand or movement. The good news? It couldn't be simpler to make custom awareness bracelets.
Start by heading to our custom wristband creation tool, using the tool you can select a colour that represents your charity, for example, you may choose our neon pink wristbands if your event is raising awareness for breast cancer. Once you have selected your colour, you can add the charity or event name, cause, or message nice and clear, so people know instantly what you're raising awareness for.
Consider using a fun slogan or hashtag to catch people's attention and be memorable. Like the 'Grab Life By The Balls' campaign by testicular cancer research which is now widely used to raise awareness of men's mental health and testicular cancer. Don't forget to add your contact info, social media, and fundraising details on the wristbands. Or how about adding a QR Code that can take people directly to your website or fundraising page?

If creating your own personalised wristbands feels too overwhelming, please get in touch with us. Designing Tyvek awareness bracelets is what we love to do – and we're great at it! We can come up with a design that is unique to you and your event needs. Our design services are complimentary and you will not be charged any extra to take us up on this offer.
Don't forget to tag us in your event pictures so we can see our awareness wristbands in action, and as always, please reach out to our friendly team with any questions or comments.
Meet the Author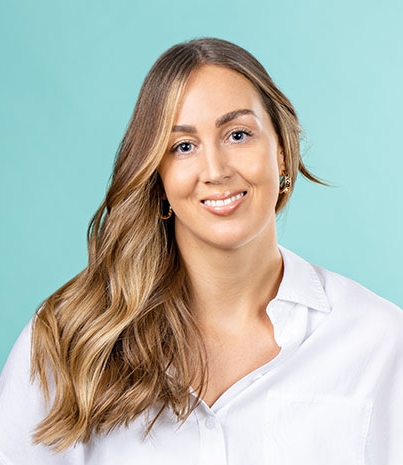 Laura Sayer – Marketing Specialist at The Wristband Co.