Running a go-kart track comes with its own set of unique challenges, from ensuring customer safety to managing staff and tracking attendance. Tyvek wristbands, like these plain wristbands and custom printed wristbands, can provide an effective and efficient solution for go-kart track managers to overcome these challenges. In this blog, we will explore how Tyvek wristbands can be utilised in various ways to improve operational efficiency, increase revenue, and promote customer safety at go-kart tracks.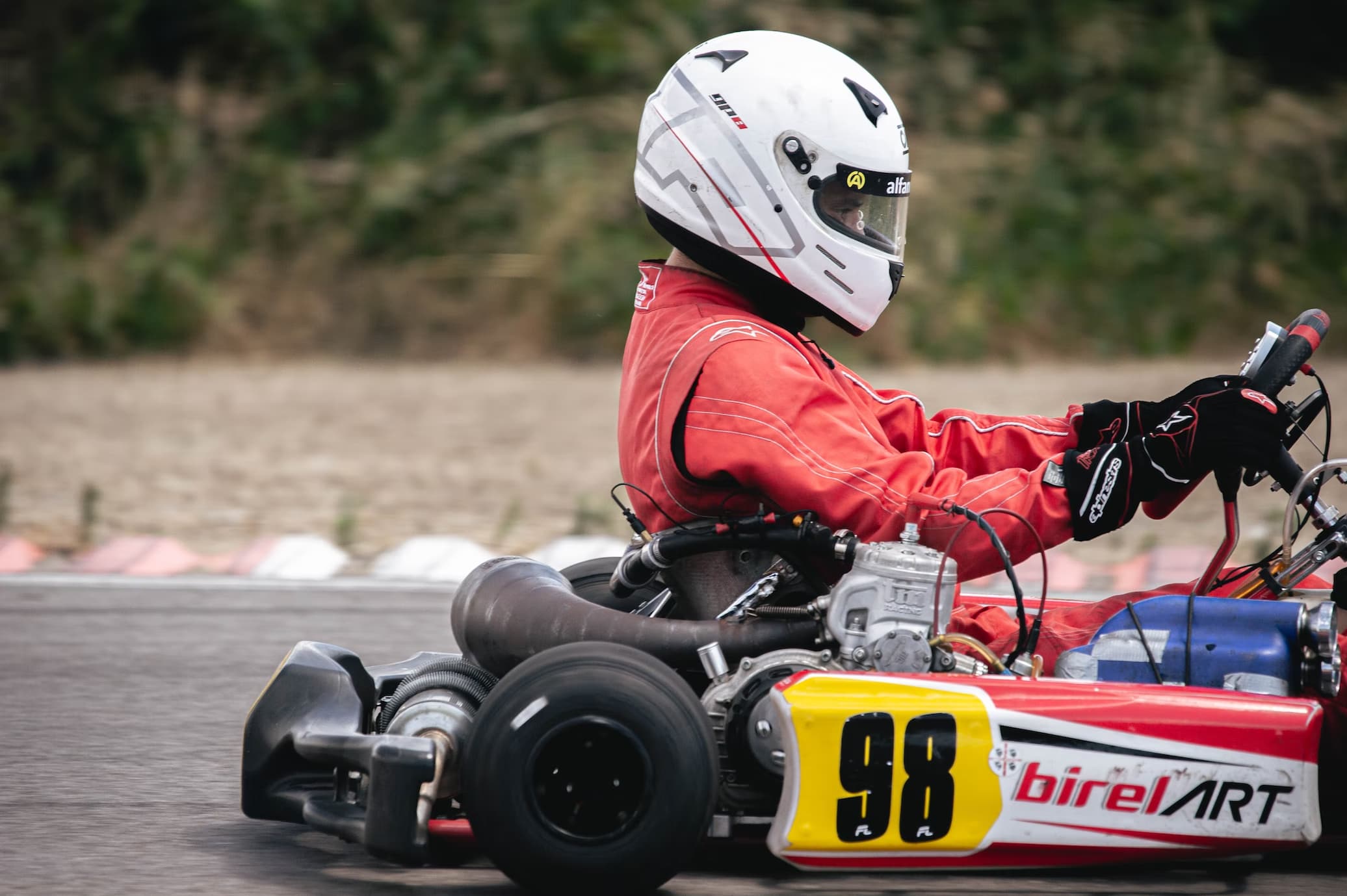 Keeping track of racers
One of the most challenging parts of managing a go-kart track is to ensure that drivers enjoy their experience at the track whilst keeping customers safe at all times. One way in which go-kart tracks utilise Tyvek wristbands is to manage the different time slots on the track and manage which tracks customers have access to.
For example, several of our go-kart clients use our bulk-buy wristbands to provide visibly different wristbands to drivers with different access. So VIP racers have red bands; racers under 16 years receive neon yellow wristbands – and so on. By using immediately visible and brightly coloured wristbands, your staff can quickly identify which drivers should be where. It also helps your clients to identify those go-kart drivers in the same group as them, helping to build your community.
You can also use wristbands to reduce bottle-necks and waiting times around your track. For example, you can provide clear information on the wristbands for which time slot your customer is booked in for, and to let them know what time they need to be trackside, ready to go. In addition, wristbands can speed up the check-in process once your clients arrive at your venue – one way in which they can do this is by adding a QR code to your custom wristbands, which takes your customer to your tracks' terms and conditions for acceptance.
Increasing the efficiency of the lines and queues around your go-kart track not only improves the experience for your clients but will also increase your staff's motivation when they have the tools they need to provide excellent customer service.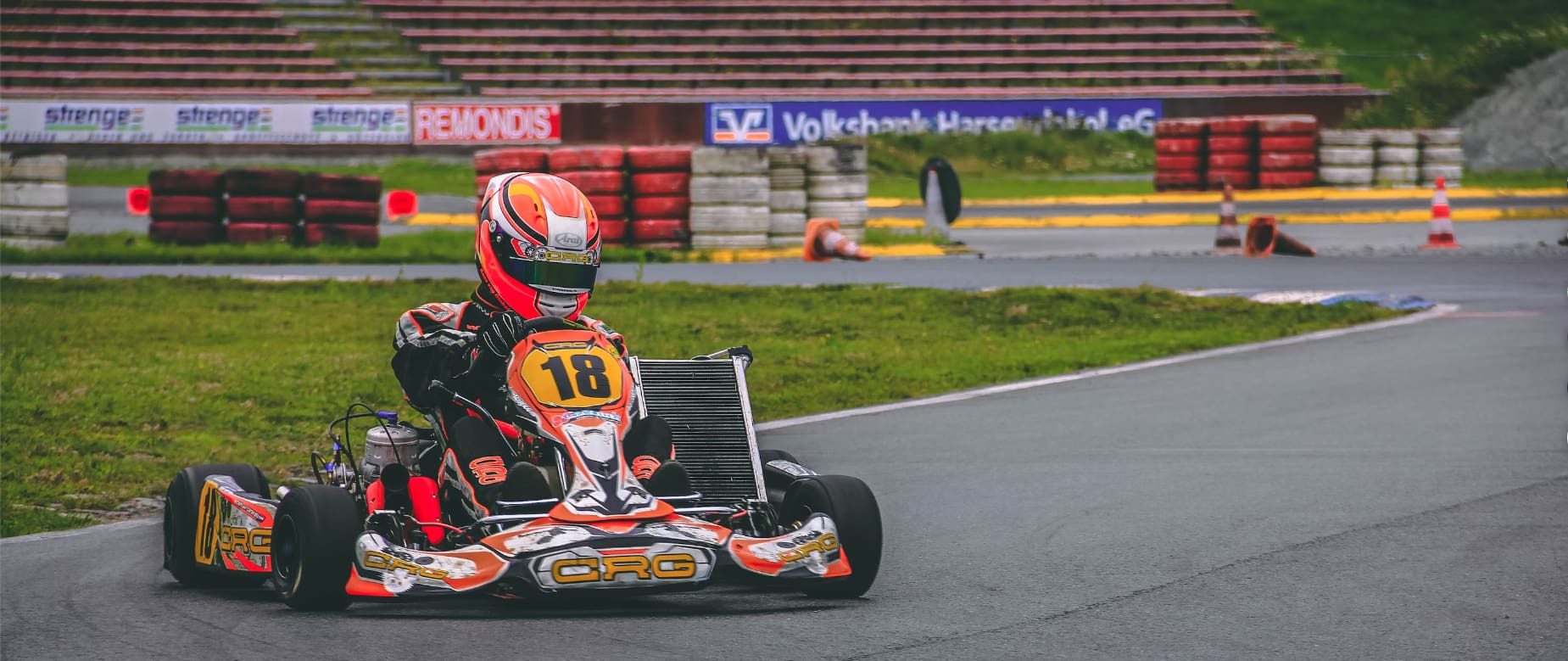 Keeping racers safe
Of greatest concern for your go-kart operation is keeping your racers safe at all times. While racers are pushing themselves and experiencing high adrenaline levels, it must be in a secure environment.
Wristbands can help manage the crowd at your track, such as separating racing customers, staff and spectators. Most go-kart tracks have areas that are unsafe for racers to enter, so it's imperative racers and spectators are clearly distinguished from your staff members. An easy and visual way to distinguish different groups of people at your track is to provide staff members with coloured security wristbands.
As with most extreme or "high-risk" sports, managers need to keep specific information pertaining to their customers on hand. This includes factors such as contact information, emergency contact details and the customers medical history. This information needs to be stored securely and obtained easily. Gone are the days of pen and paper forms – why not add a QR code to your custom printed wristbands taking your customer straight to an online check in form? Your customers can then easily provide all the information you need from their mobiles, and you can quickly check in your system that the information has been received… all in a matter of minutes!
Safely managing all of the people present at your go-kart track, from staff to racers to spectators, will ensure you operate a safe track experience for all attendees and will reduce the risk of accidents and injuries. This will increase customer satisfaction and will likely lead to positive word of mouth reviews for your business.
Below is an example of a wristband design we recently printed for a customer holding a boxing competition; they used QR codes on all their wristbands to check in their athletes and take vital information, like that detailed above.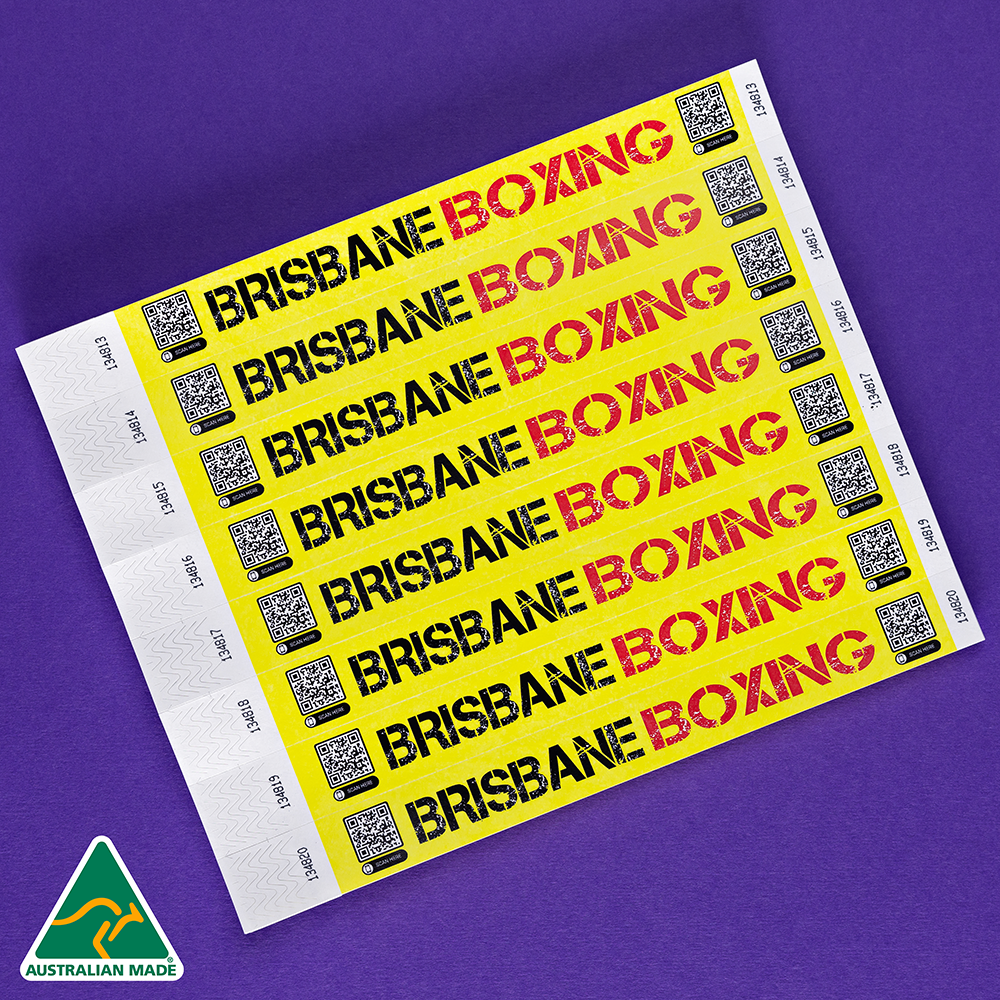 Getting your business "out there"
As we have seen with popular music festivals and comedy events, the entry wristbands have moved from being simply the entry ticket to a cherished souvenir. With clever marketing and appealing design, go-kart tracks can use wristbands to elevate their brand and increase their marketing reach.
Custom wristbands can be a great way to create unique and exciting memories for your customers. By incorporating clever designs, you can encourage customers to include the wristbands in their pictures and memories of their time at your racing track. This presents a fantastic opportunity for your brand, as you can leverage user-generated content and social media to promote your business. For instance, you can ask customers to tag your business in their pictures and use a specific hashtag that's relevant to your brand. This form of word-of-mouth promotion is one of the most powerful social proof methods and can attract new customers to your business. With a strong and memorable wristband design, you can tap into the power of social media and increase brand visibility.
We also regularly see go-kart wristbands used to create or promote loyalty programs, to launch and run contests, and to announce special promotions or discounts, such as 15% OFF your next visit.

Ensuring you're operating as sustainably as possible.
Finally, we should talk about the sustainable nature of our wristbands. You might not be aware that all of The Wristband Co.'s wristbands are made from Tyvek, which is 100% recyclable. With the sustainability of events and activities becoming increasingly important to clients and attendees, go-kart managers are turning to wristbands to improve the sustainability of their operations.
As well as Tyvek being completely recyclable, the wristbands are also available in bulk and wholesale bundles, making this a cost-effective option for smaller operations. The wristbands are also extremely durable and tamper-proof, meaning they don't need replacing with your racers, again reducing the amount you will use and so the wasted amount of wristbands and clean-up required from your staff.

Conclusion
This article has clearly highlighted how you can start effectively using wristbands as a simple tool to improve your go-kart track's efficiency significantly.
Not only are go-kart wristbands a viable solution for increasing your staff's efficiency, but also for enhancing your racers' enjoyment. We've highlighted below some of the straightforward questions you need to ask yourself regarding using Tyvek wristbands for your go-kart track.
Tips for implementing Tyvek wristbands on the track
Choose the right type of wristband.
Think about how you will be using your Tyvek wristbands. Often something as straightforward as a bright colour will be enough to provide the level of security you need; if this is the case, our plain wristbands may be best suited for your business. If you would like to utilise wristbands to provide information to your customers, increase your brand security and obtain vital information from your attendees, our custom-printed wristbands may be best for you. You can either use our wristband designer to create your own design or contact us, and we will create something for you – this is completely free of charge.
Establish a quick system for distributing wristbands.
As mentioned in this article, you will potentially have many different types of wristbands depending on the needs of your business. You may have different colour systems to indicate different booking time slots or customer ages; some of your customers may need wristbands with one QR code on them and some with another. Ensuring that you have a strong wristband allocation system in place will streamline your business and ensure efficiency from the moment your customers arrive. Another important element to this is ensuring your staff members are clear on the quickest ways to apply the wristband to your customer's wrist and tearing the wristbands off their sheets. If you need advice and help on this, please do not hesitate to reach out.
Use wristbands for identification and access control.
To ensure the safety of your clients, it is important to clearly communicate the requirements for wearing the wristbands at all times while at the go-kart track. By providing a clear explanation for this request, your clients are more likely to comply with the requirement. This information can be shared during the registration process, where guests agree to your company's terms and conditions. Using a QR code on the wristbands can also make it easy for attendees to access the check-in form, as mentioned in this article.
Promote safety
As discussed above, Tyvek wristbands can promote safety at your go-karting track by indicating who is authorised to be on the track, and identifying which participants have signed waivers, completed safety training, or have met other requirements. By wearing a specific wristband, track staff can quickly and easily verify that a participant has fulfilled all the necessary safety requirements. Wristbands can also help to identify different groups, such as drivers and spectators, and help to prevent unauthorised access to restricted areas.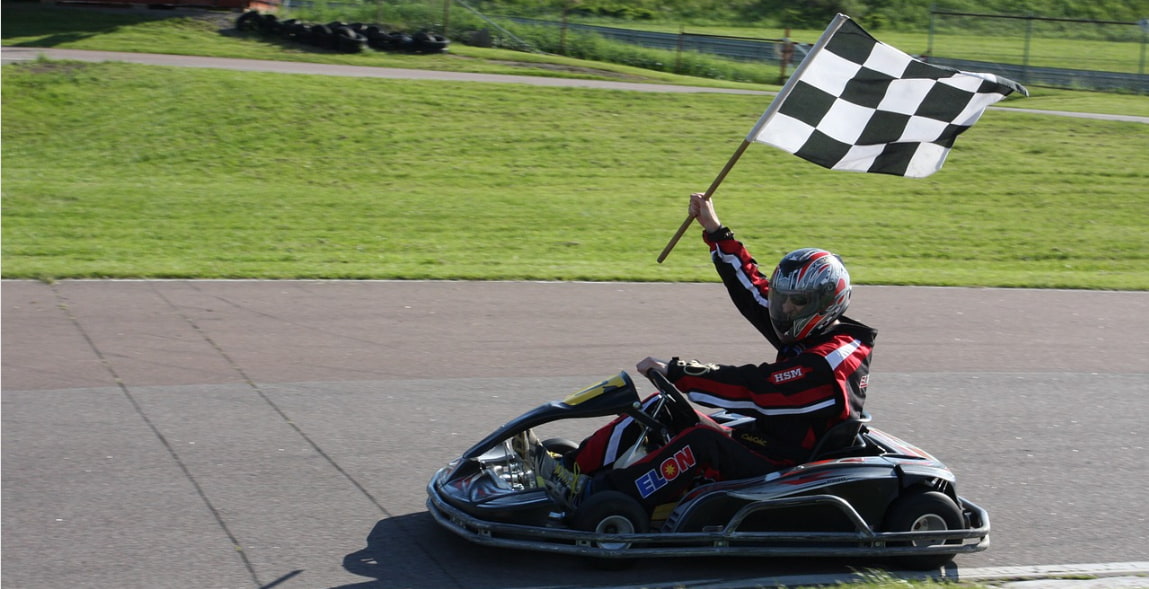 Ways we can help
At The Wristband Co., we regularly work with go-karting tracks and clubs of all sizes. We are happy to assist in any way we can, including helping you find the right wristbands for your go-kart track. Get in touch with us today at 08 8363 4850 or email us at [email protected] for more information.
You can find out more about our company here.
Meet the Author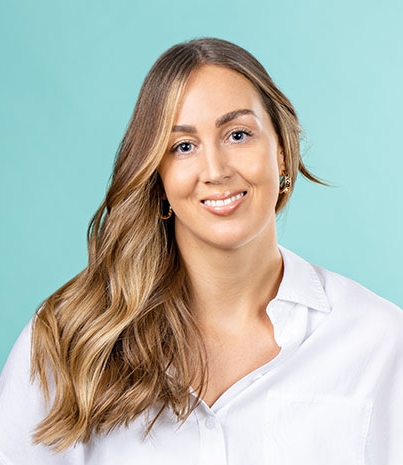 Laura Sayer – Marketing Specialist at The Wristband Co.