Take your new years party from average to epic!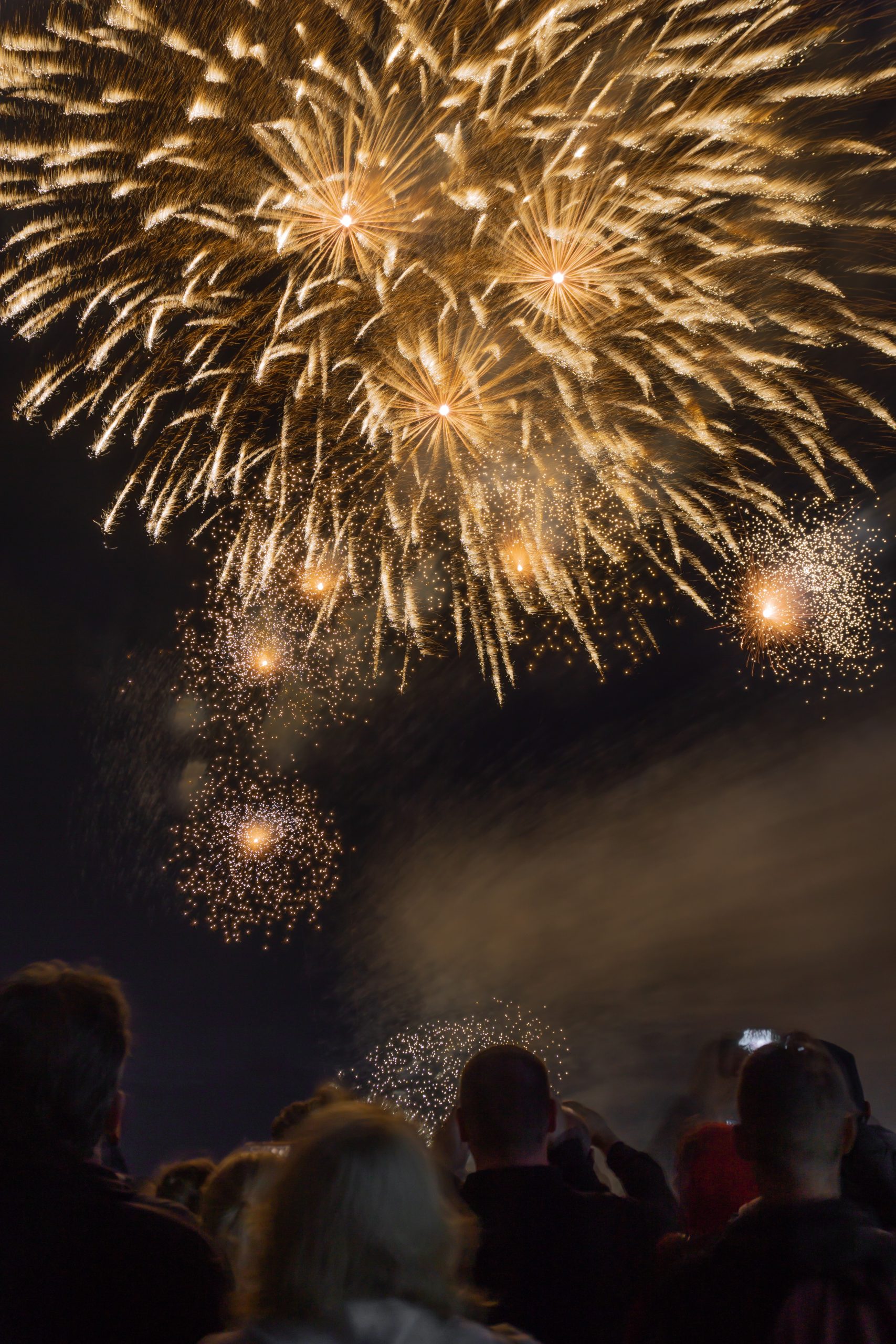 New Year is just around the corner, and it will be here before you know it! So if you are thinking of throwing a new years eve party this year, the best advice we can give you is not to leave the planning until the last minute! Instead, try to prepare as much as possible ahead of time. It really will help you create your best event.
At The Wristband Co., we love new years eve parties, but we see first-hand how stressful it can be for our clients to plan the perfect party. Well, worry no more. We've broken down our top tips on how to throw an incredible new years eve party.
Our Tips
Invitations
First, you must ensure you've invited all your guests to enjoy New Year's Eve with you. Historically, invites would always be mailed out. And whilst you might still choose to do this, there are now many other, more modern ways of inviting people to your New Year's Eve party. Create a digital invite, email your attendees, or create an event on Facebook or another social media platform. Alternatively, you could keep it simple and invite people verbally.
If you're a larger venue or establishment throwing a New Years' Eve party whereby your guests need to purchase tickets in order to gain entry, ensure that the event information page (weather this be a page on your website, your social media pages, or a website like Eventbrite) has all the required information for your guests.
However you plan to do it, you need to make sure when creating your invites/event page that you are informing your attendees of all the important information about your event: date and time – it might seem obvious, but it does need including; outfit or costume requirements, food and drink options, e.g., menu choices, decorations and themes.
If you're looking to create excitement around your event, you can also send custom wristbands as part of the invite. The wristband can contain all the necessary information and also double up as their entrance ticket. Wristbands for entry can create a VIP atmosphere for the attendees – especially on a night like New Years' Eve.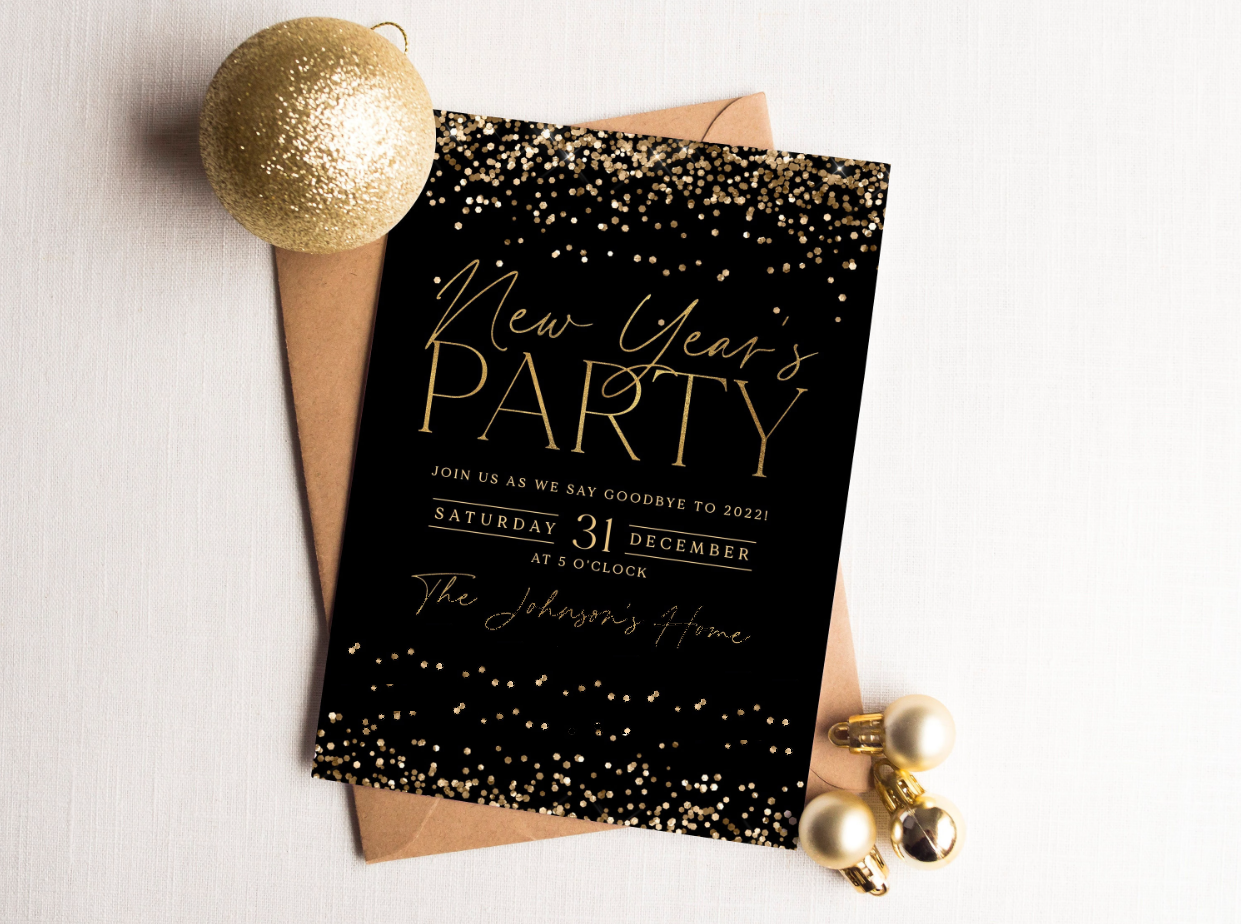 Decorate
When hosting your new years eve party, you want to create a unique ambience for your partygoers. This means it's time to decorate your event space! Our recommendations for creating the perfect New Years' Eve vibe are;
► Fairy lights and string lights everywhere (the more ambient lighting, the better!)
► If you do not have a DJ at your event counting down each hour, consider showing a large countdown clock – it can be simple but must be highly visible
► Consider using festive themed wristbands to distinguish different areas within your venue. This is especially effective if you have a VIP area or are offering different drinks packages.
► Create a flower wall or photo wall for your visitors to pose in front of. This is especially effective if your background has your company branding on it – free promotion for not only your business but also next year's NYE event!
► Consider hiring performers or dancers to entertain guests at your venue. On a night like New Years' Eve, having performers can really contribute to your atmosphere. A great way to help staff identify performers is by giving them a different coloured wristband to your guests.
You can view our range of festive wristbands here.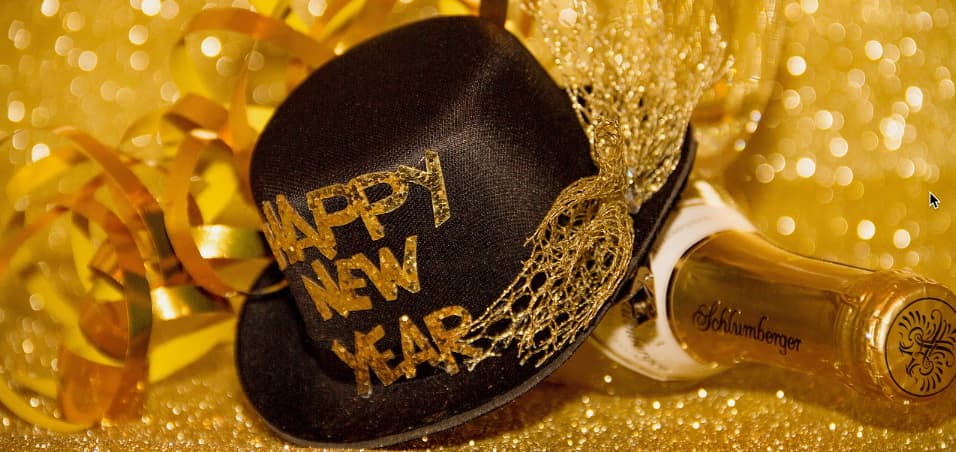 Music
Music plays an essential part in creating the right ambience at your New Year's Eve party. If your music is too quiet or slow, it can make people feel lethargic. Too loud or jarring, your guests can't talk or socialise with one another.
If you're not having a DJ at your event (which most venues will!), you can create the perfect playlist quite easily with a few top tips. We always recommend heading to Spotify or another similar music system. You can search for new years eve playlists and quickly find pre-made lists of hundreds of songs. You can make sure your songs are all child-appropriate if you have many children attending, or focus on a specific decade or theme to elevate your New Year's Eve party theme.
If you're holding a smaller event. when you invite your attendees, you can also ask them to RSVP with one of their favourite new years eve songs and then add these to the playlist. Again, encouraging your guests to help with the atmosphere and ambience is a great idea to spread the stress of hosting.
Still with me? Continue reading for more tips on how to throw a New Years' Eve party…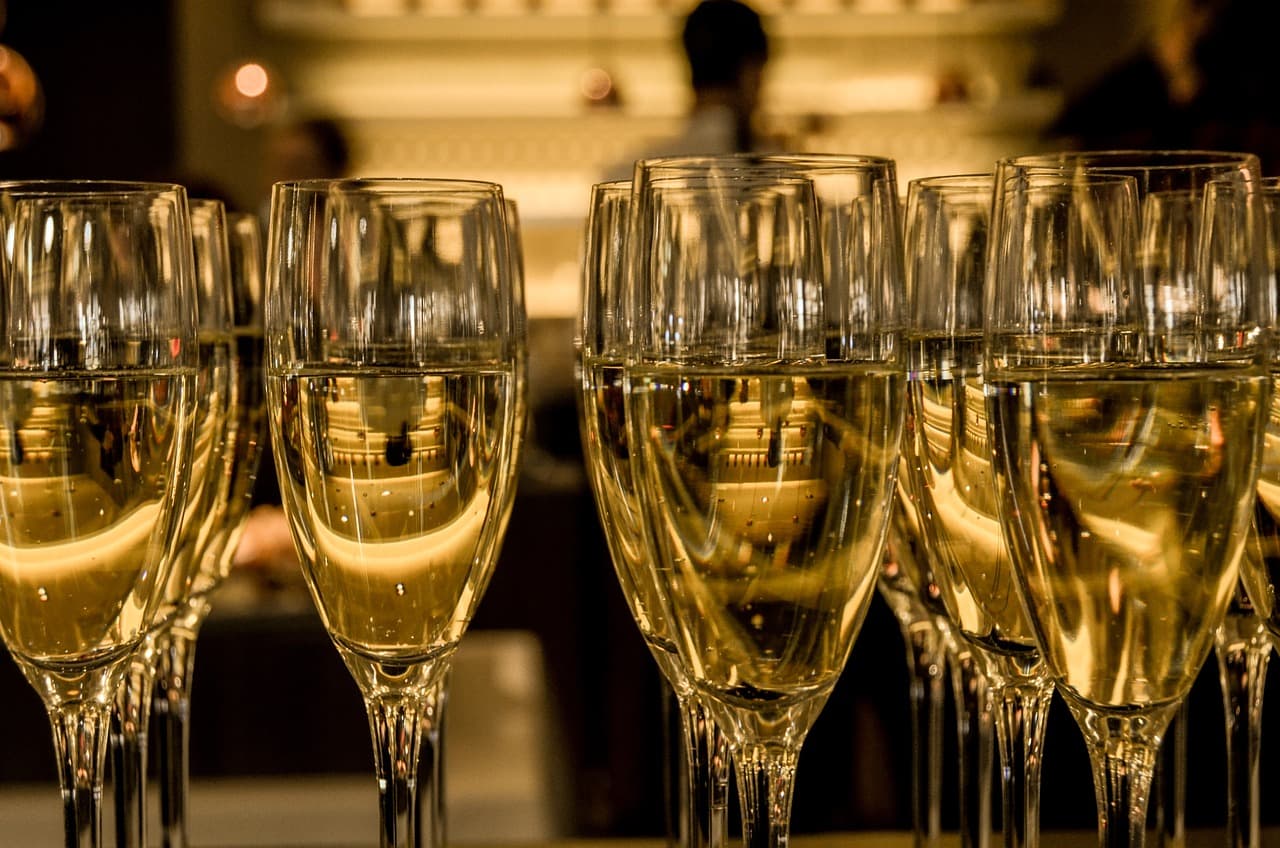 Providing celebration drinks
When thinking about drinks, there's two main factors to consider; if you are a large-scale venue, do you have enough stock to last you the entire night? No one wants to be told their favourite drink has sold out on New Years' Eve! With larger venues holding a ticketed event, you may also need to consider a smaller drinks menu to take the pressure off staff for the evening. Normally, a good option is to opt for a small selection of cocktails, beers, wines, champagne and spirits.
If you're a smaller venue or even throwing your own party at home, you will need to consider what drinks you will provide or if you will ask your guests to bring their own. No matter the size of your venue, don't forget the bubbles for the New Year's Eve countdown because it is customary to raise a glass at midnight on New Year's Eve.
You also need to consider soft drinks for minors and adults who are not drinking. It can be a nice touch to offer designated drivers something special for the evening, or if people are relying on taxis, make sure to have either booked some in advance or have the phone numbers to hand.
If you're a venue that will have both over and under 18's in attendance, consider using different coloured wristbands or wristbands that clearly show someone is under 18 or over 18. This will protect both your guests and also your business on one of the busiest nights of the year.
Plan for different age groups
If you have a mix of age groups and parents bringing the kids with them, you need to accommodate these different dynamics. If you want parents and carers to be able to relax without their children, you will need to consider offering a nursery space or designated area for children in which they are safe and well cared for.
You can include kids' food and drinks, computer games, screen a film and provide other party games. To add more organisation to this, you can always employ a professional children's entertainer for the evening.
If you have young children in attendance, also look to provide a quiet sleeping room or area, and it is unlikely those little people will make it to midnight.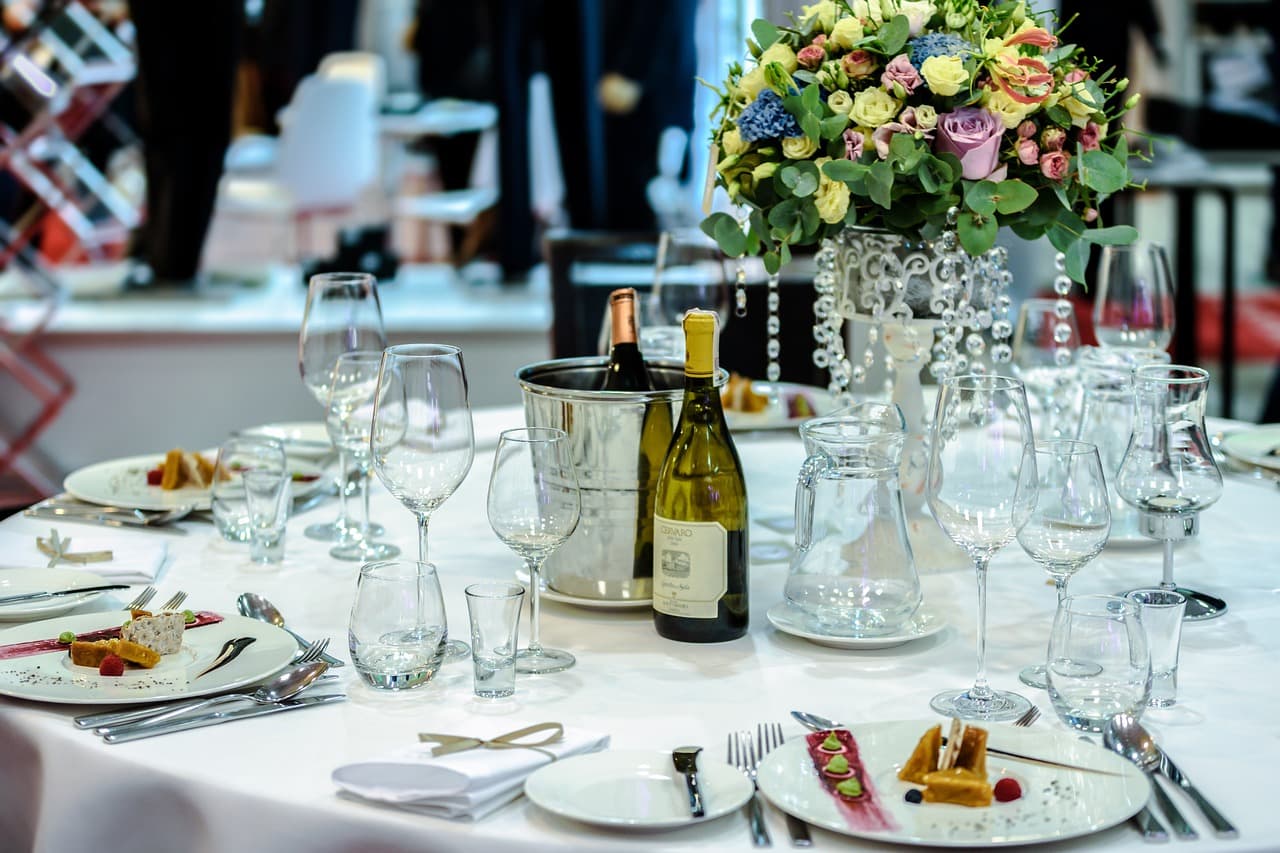 Food and drink
How to cater your new years eve party is a big decision, and often driven by how many people are coming to your party. Plus, your budget for the food. The main choices to make are:
► If you are a venue that already offers dining options, speak with your head chef months before your NYE party to plan for your food order and ensure they will have everything they need on the night to cater for your guests.
► You can also consider external catering, whereby you can outsource it to professionals. This might not be as expensive as you initially thought. And for peace of mind, it can be worth doing.
► Seated meal, buffet meal or snacks and canapes – what party style are you creating?
► For smaller, more intimate events, ask your guests to bring a dish. This is becoming more and more common. You can ask your guests to bring either a sweet or savoury dish to add to the buffet table.
If you are providing catering, you need to consider a couple of things. The main one is allergies and dietary requirements. It is a good idea to ask for this information on your invites or order request form, giving you plenty of time to plan for these special requirements.
Another top tip is to cater to a wide range of tastes to cover most requirements. For example, don't provide only fish-based canapes, but also include meat options, vegan, vegetarian, dairy free and so on.
We have already discussed drinks, but having your drinks table near your food and dining area is a good idea. Make sure plenty of water is available, and if you provide hot drinks, tea and coffee, ensure they are served out of children's reach.
One way to cleverly manage your guest's dietary requirements is to offer wristbands that clearly show if they are a vegan or gluten-free for example. You can create your own unique custom wristbands using The Wristband Co.'s easy-to-use wristband designer.
Activities and Theme
Creating group activities, games, competitions or a theme for the evening can help promote your event's socialising and mingling. What you decide on will depend on the crowd you have invited. It might be a simple dress code, such as black tie or asking people to wear outfits from a specific era (think 70s and 80s!). Or you might create an event – a karaoke stage or a photo booth station.
Fun activities can also double up as fun souvenirs for your attendees to take away with them. For example, the photo booth might be polaroid images for people to take with them. You can also offer different activities for different level ticket holders, for example a bronze ticket holder may have access to a photo booth, whereas a gold ticket holder will have access to a photo booth plus a session to have their caricature drawn! You can use custom printed wristbands to show clearly which attendees have access to what activities within your event.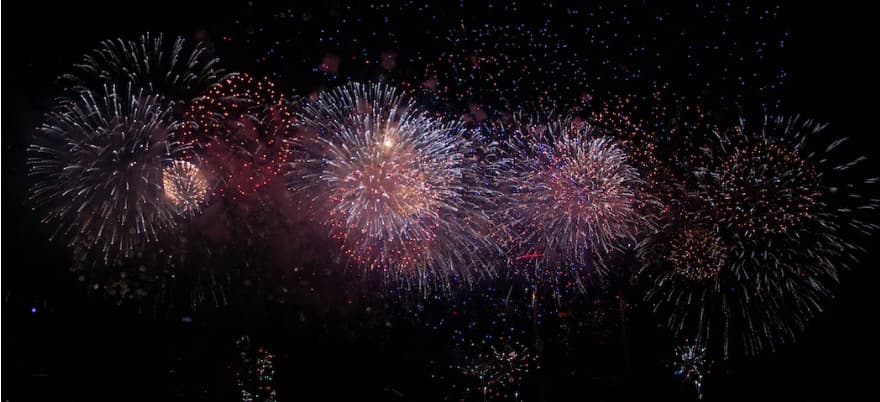 The countdown
Of course, the focus point of a new years eve party will be the final countdown to midnight, then the midnight celebration!
Before midnight, you can build the anticipation of your crowd by passing out horns, hats, noise blowers, streamers or sparklers. There are so many options! To gather people together in the right place, you can have a reminder set on the countdown clock; better yet, if you have a DJ, ensure they are ramping up the excitement each hour and doing a live countdown to midnight before the fireworks and music go off!
However you choose to welcome in the new year; remember, this is the main reason people are here. So it's time to have some fun with it and enter the new year with a bang!
Wrap it up
When midnight has come and gone, what happens next? Your party might continue into the early hours, with drinks and dancing. Or it might be over for this year. Whatever happens, ensure your guests know what is expected of them.
As mentioned earlier, if your guests have been drinking, book an Uber or taxi for them or provide directions to the local taxi rank / Uber pick-up location. If people are staying on or sleeping within your hotel, ensure they know where they are going and have access to what they need.
If your venue does not have a cleaner, make sure you are separating your recycling and organising the items that can be reused.
Ways we can help
At The Wristband Co., we regularly work with businesses of all sizes. We are happy to assist in any way we can, including helping you find the right wristbands for your upcoming New Years' Eve event. Get in touch with us today on 08 8363 4850 or email us at [email protected] for more information.
You can find out more about our company here.
Meet the Author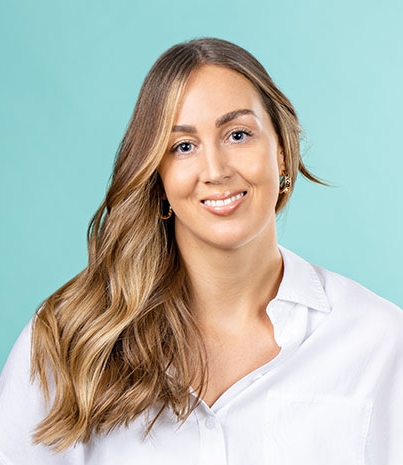 Laura Sayer – Marketing Specialist at The Wristband Co.