The growth of the global trampoline park industry has been dramatic in recent years. And the Australian market is following this growth – and is projected to continue growing in the coming years. As a result, you will rarely visit an Australian town or city and not find a trampoline centre to take your children and family to.
Visiting a trampoline park, you will often find a wide variety of trampolines, soft play areas for kids and younger children, arcade areas, restaurants, and bars for the grown-ups. So, as you can imagine, one of the biggest challenges faced by trampoline park managers is managing their visitors and ensuring that whilst they are having a great time, they are safe, secure, and in the right areas of the park – and at the correct times.
In this article, we will demonstrate how wristbands can help you manage your trampoline centre to maintain a high level of safety and security, reduce the risk of injuries and ensure a high level of customer satisfaction and enjoyment.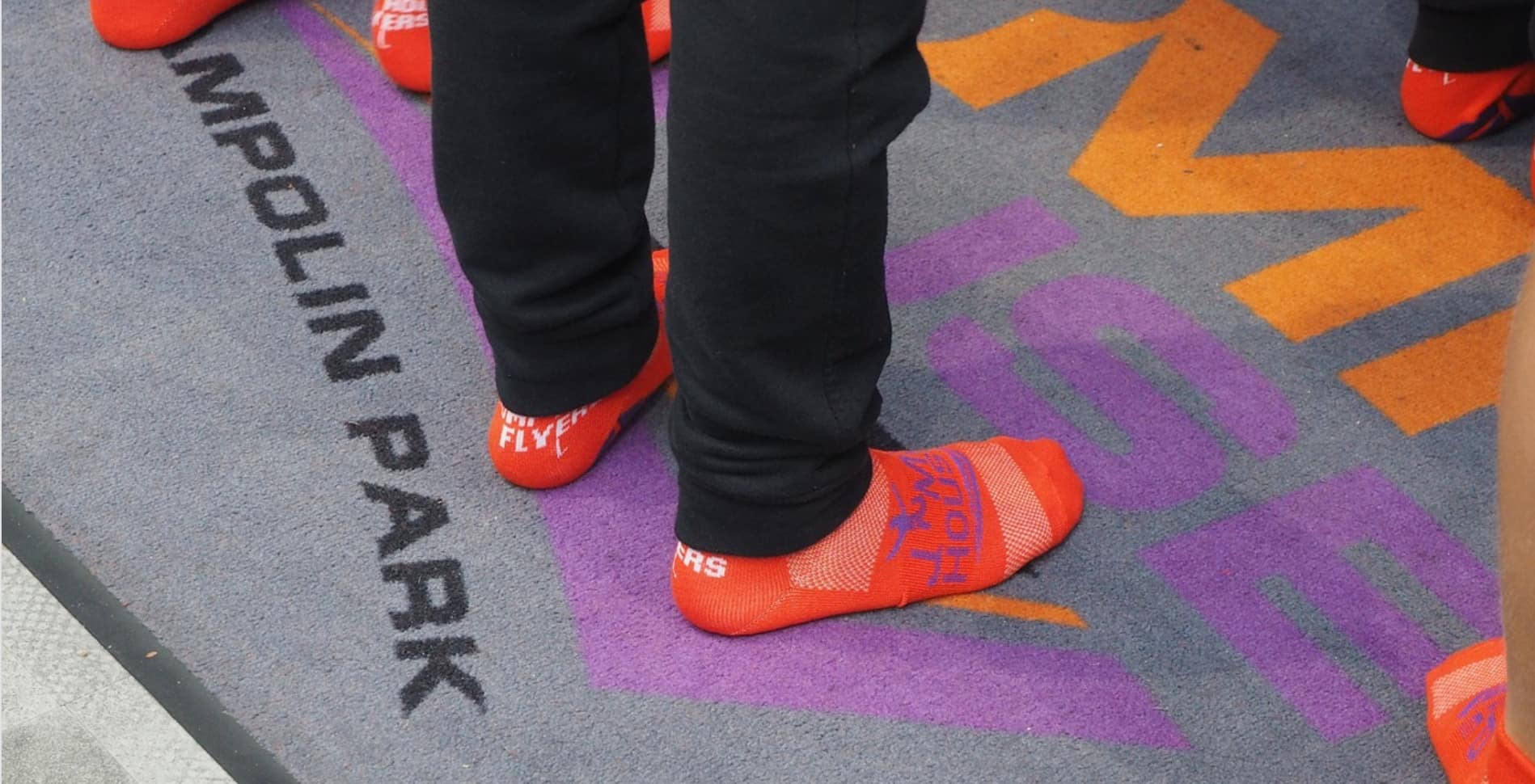 Addressing Safety Concerns
One of the biggest parental concerns when taking children to trampoline parks is the risk of injury. Common trampoline park injuries are the risk of fractures, sprains, dislocations, or concussions. These injury risks often have parents and other potential clients questioning whether the fun experienced at trampoline parks is worth these risks.
It is essential that your trampoline park maintains a high level of customer satisfaction, builds a reputation for excellent safety measures, and provides reassurance to visitors – both pre-booking and also once they are at your centre.
One standard practice at trampoline parks is for visitors to watch a safety briefing, sometimes digitally and sometimes live and presented by your staff. Wristbands are an increasingly valuable tool for your trampoline team to distinguish between those who have completed the safety briefing and those who haven't. By simply providing your clients with a highly visible plain Tyvek wristband once the safety briefing is completed, your security team within the trampoline section of the centre can identify immediately if someone has not attended the safety briefing. Another option is to have a piece of text custom printed onto the wristbands saying, "by wearing this wristband, I have accepted the terms and conditions set out by this trampoline park" – something simple like this can be created using our custom printed wristband designer.
Allocating wristbands on arrival to your visitors also helps your team monitor how many people use each area at a specific time, helping security to maintain capacity levels for each location and to keep your trampoline park guests safe.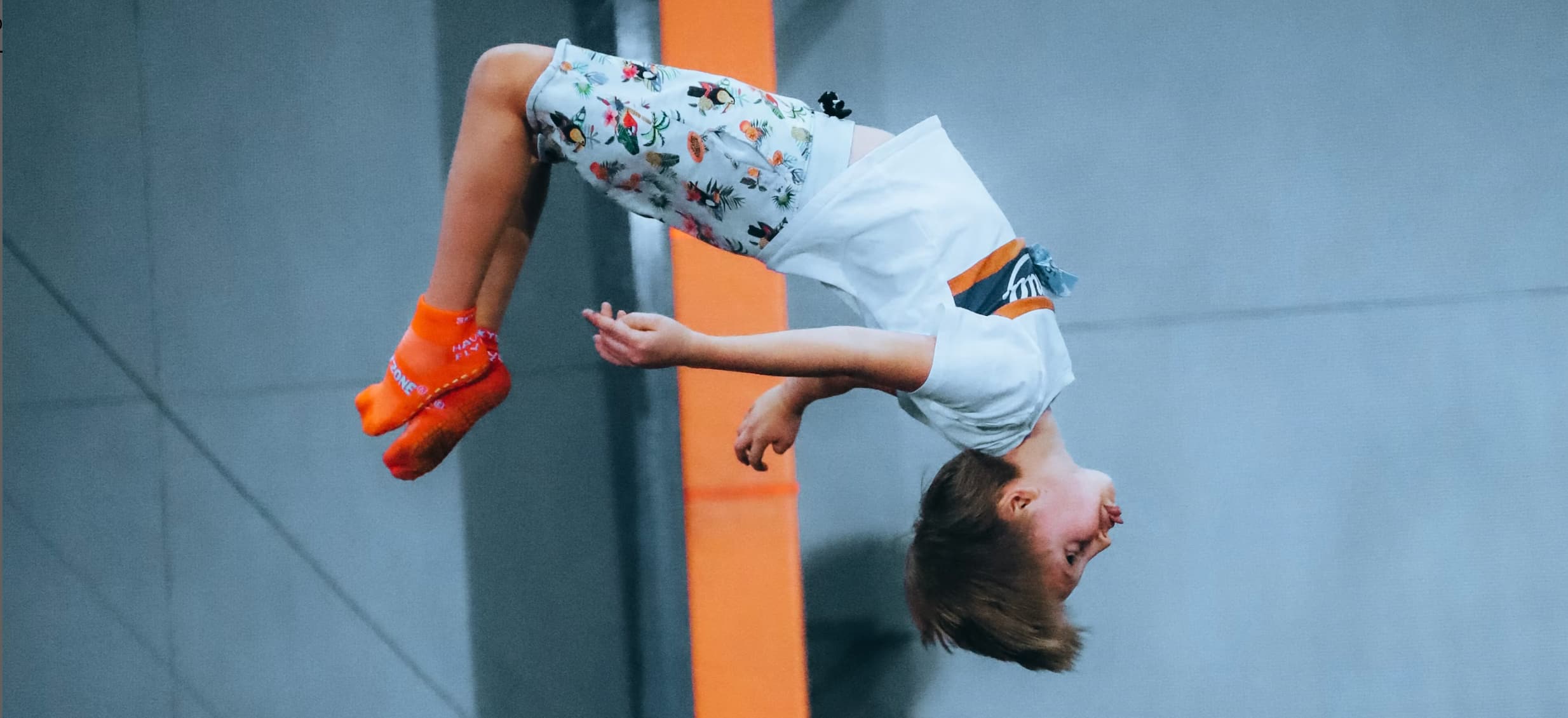 Reducing Running Costs
As with most high-risk or adrenaline sports and activity centres, the safety and security of your clients are critical. As a result, the ongoing maintenance of your equipment is a vital part of your trampoline operation. From the trampolines to other areas: kids' play areas, arcade games, bars, and restaurants.
A high level of maintenance becomes a costly endeavour. You must hire a skilled workforce to perform this maintenance, and the cost of repairing or replacing equipment can become unmanageable. Maintenance is clearly an area that, if well managed, can significantly reduce your business costs.
If your trampoline staff can efficiently manage your visitors, ensure that the correct amount of people are using equipment at the right times and in the correct fashion. Using trampoline wristbands to control the flow of visitors to the various areas of your trampoline centre means that your staff can quickly identify which clients have paid to use specific areas. Plus, it reduces the need for constant supervision. For example, if you have a trampoline section that is only for those under 12-year-olds, using Tyvek plain wristbands to distinguish between age groups will help monitor the use of this area. Another option is to print different time slots onto the wristbands, along with your trampoline park logo and social media handles. This is a great way to ensure your staff can clearly see who needs to leave certain areas at particular times, making room for the next guests, all whilst boosting your brand awareness and encouraging picture sharing on social media. You can either design your own wristbands using our wristband designer, or send us an email, and we will design something perfect for you.
Ensuring the right people use your equipment correctly will reduce repair and replacement costs. Check out this awesome indoor trampoline park located in Adelaide, South Australia – pictured below!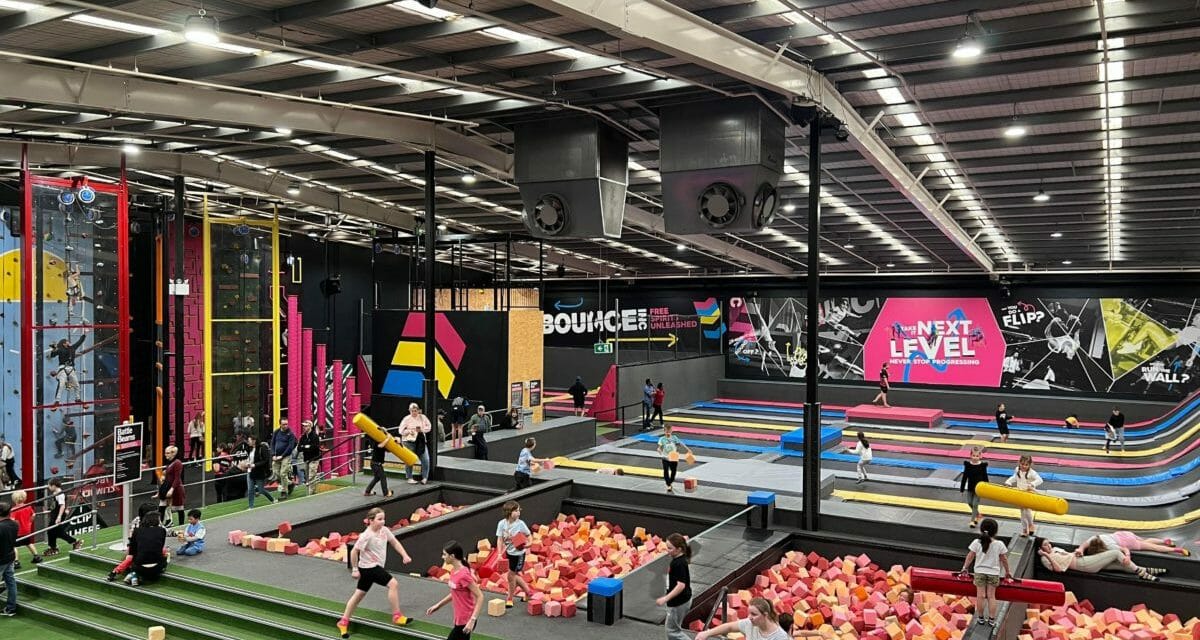 Hiring and Training Staff
We've discussed how your team can manage your visitors. However, you also need to manage your team and staff. You will likely have various levels of staff responsibility, from general staff to the trampoline centre manager. As you can imagine, these different levels of authority will have multiple experiences and abilities to deal with complicated situations. You can use wristbands to distinguish between your staff, clients and different groups within your park. For example, providing different coloured wristbands to your different teams, e.g., orange wristbands for children under 5, green wristbands for children aged 5-10, blue wristbands for children aged 11-16 and pink wristbands for visiting adults.
Differing visual identification wristbands like this help your team streamline your internal communication and can reduce confusion between your staff and also your customers. Our bulk-buy wristbands are an excellent solution for this, and a cost-effective option for smaller and larger trampoline centres, as the more wristbands you purchase, the cheaper the price per individual wristband.
Reducing Long Wait Times in Your Trampoline Park
When visitors head to amusement parks, trampoline centres, and theme parks, one of the most frustrating things can be wasting excessive amounts of time in long and disorderly lines and queues, especially if you have paid a substantial amount to visit the centre for a special occasion such as your child's birthday. On special occasions, you want to have a seamless experience and maximise the amount of time the whole family and group spend having fun!
A nice upgrade to offer guests visiting on special occasions are queue jump passes; you can easily distinguish queue jump guests by providing them with a special gold wristband upon arrival. By showing their wristband to staff, guests can quickly access different areas, without the need to wait for long periods of time.
Providing wristbands to your visitors on arrival and post-safety briefing also allows your team to efficiently monitor and track how your clients use the trampoline park. Trampoline wristbands can quickly highlight to your staff the time of entry to the centre and also the duration of time paid for. Wristbands can also show if certain areas of the trampoline centre are reaching maximum capacity, highlighting if more staff are needed in specific areas or if you need to open up additional trampolines.
Managing the flow of visitors to your trampoline park like this ensures that your visitors have a fair amount of time using the facilities they have paid for. And as a result, it provides higher satisfaction and increased brand awareness and word-of-mouth referrals.
Funtopia, located in Prospect, South Australia, offer Birthday Party packages – they are a local "go-to" for the ultimate party destination. Check out their play venue pictured below!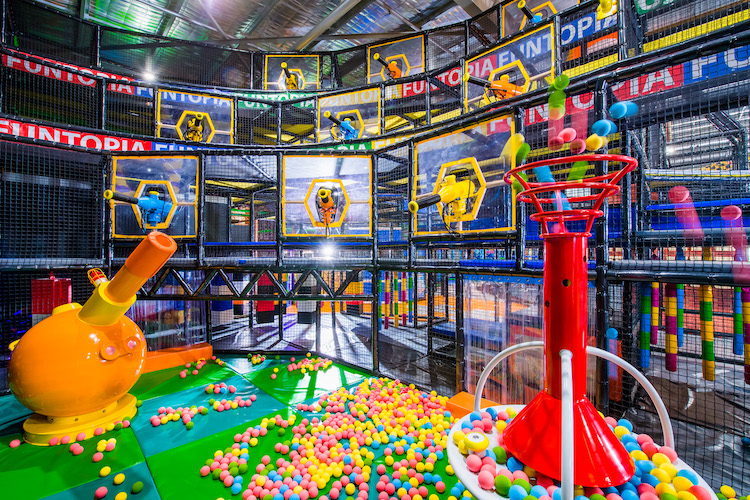 Keeping Personal Belongings Safe
When using the trampolines at your park, visitors will have to leave their belongings in a safety locker, which can cause anxiety if the visitor is not reassured that your lockers are safe and secure. Imagine trampoline visitors must lock away clothes – coats and shoes, but also bags, phones and jewellery. There are some highly valuable items as well as sentimental items.
Using security wristbands is an excellent option for managing the security of your locker or storage area. Security wristbands can have a detachable tab that can be used to safely secure wallets, phones, keys etc., and minimise the risk of theft or loss. Get in touch with us today, and we can help guide you on the best wristbands to keep your guest's personal belongings safe.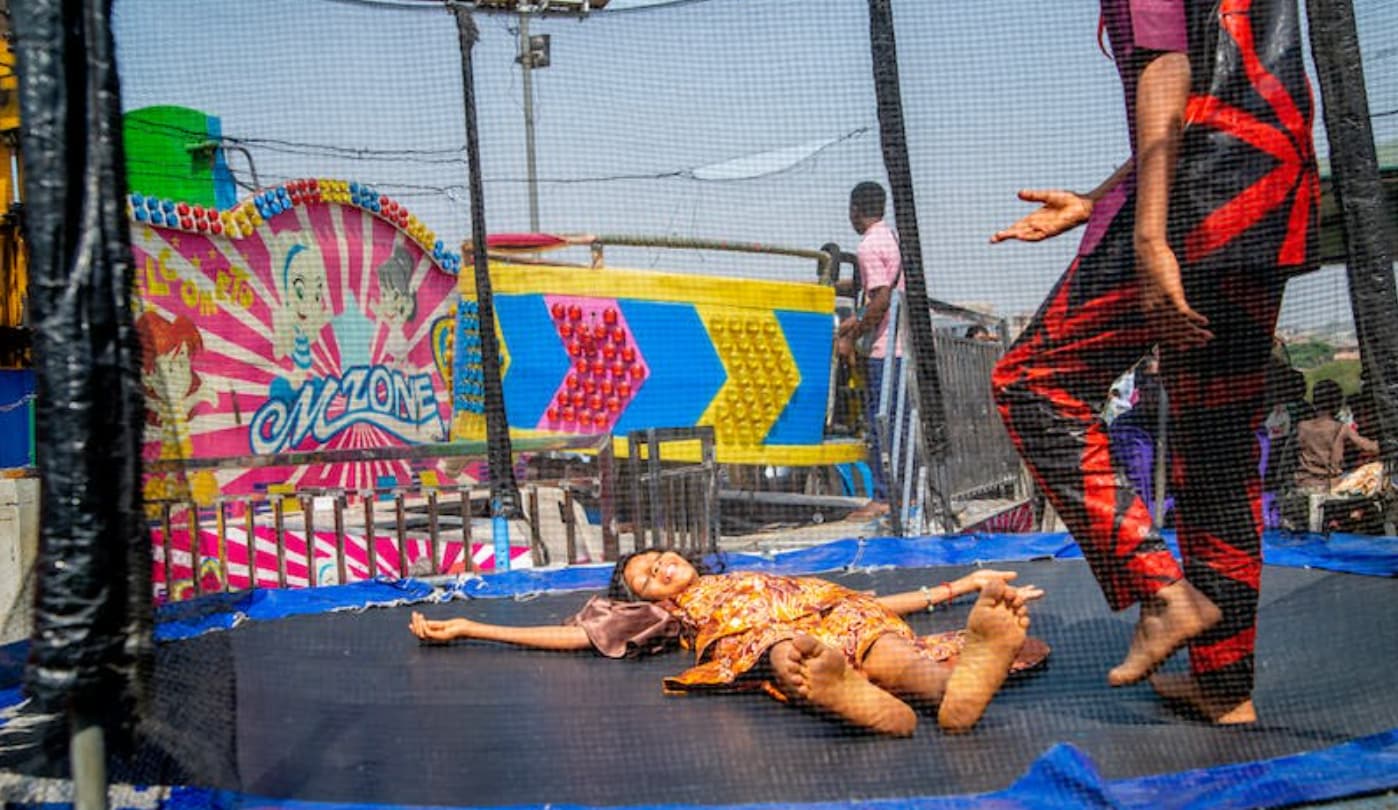 Ensuring a Positive Customer Experience
In most sections of this article, we have touched on how important it is that your trampoline park is running efficiently to provide a safe, secure and fun environment for your visitors. Providing the ultimate guest experience for your customers is one of the most important things you can do to increase your brand visibility and improve customer feedback. Both are essential for increasing sales and financial success.
To increase your brand visibility and create a more engaging experience for your visitors, you can create custom-designed wristbands including your logo, slogans, brand colours, special offers and other branding elements. Creating unique wristbands for your trampoline park builds are more immersive and engaging experience.
Final Thoughts
Trampoline parks can benefit greatly from the efficiency of wristbands in managing both customer safety and staff operations. By utilising custom printed wristbands, not only can you enhance the visitor experience, but also effectively market your brand. If you're looking to take your trampoline centre to the next level, get in touch today to learn more about our wristband solutions and how they can help run a safer and more efficient operation.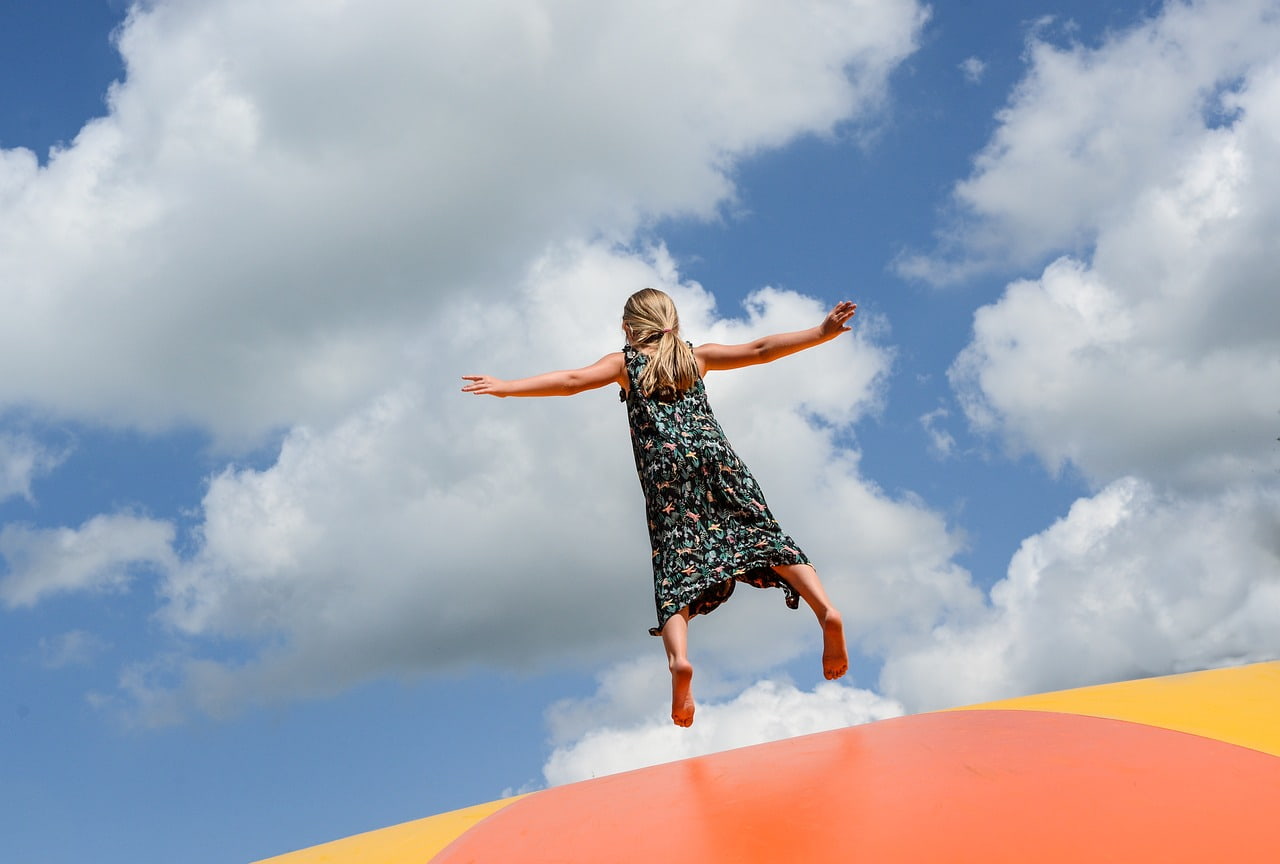 Ways we can help
At The Wristband Co., we regularly work with trampoline park business owners and managers to create the perfect wristbands. We are happy to assist in any way we can, including helping you find the right wristbands for your venue. Get in touch with us today on 08 8363 4850 or email us at [email protected] for more information.
You can find out more about our company here.
Meet the Author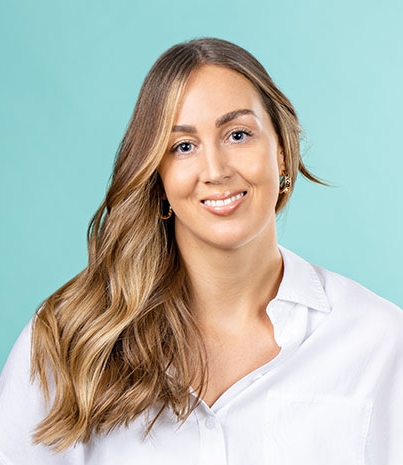 Laura Sayer – Marketing Specialist at The Wristband Co.