Are wristbands worth the investment? An analysis of implementing wristbands at water parks.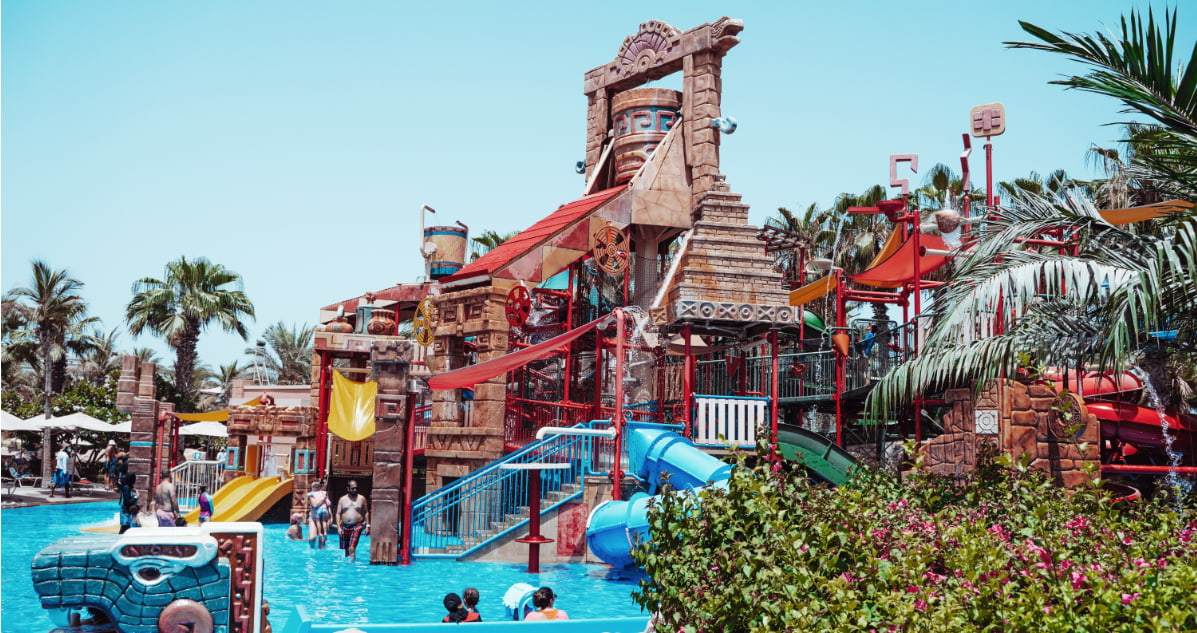 Tyvek wristbands are a powerful tool for improving the efficiency and enjoyment of waterparks throughout Australia. Waterparks using wristbands to manage their parks benefit from improved convenience for clients, with reduced wait times, faster admission processes, faster security checks, and even payment options within waterparks via wristbands.
All these benefits lead to increased enjoyment of your clientele, resulting in higher customer satisfaction levels, improved word-of-mouth referrals, increased brand visibility and awareness, and a higher profit margin and operational success.
Read on to learn how your waterpark can benefit from implementing wristbands throughout your operation to create a more successful business.
The benefits of wristbands at water parks
There are numerous benefits of using wristbands at waterparks to manage your clients and your staff. If we focus firstly on safety, providing your team with specific wristbands allows them access to staff-only areas and secure parts of your waterpark that clients do not have access to. Colour-coded team or waterpark staff wristbands also mean that clients can identify those in positions of authority, helping to reassure your customers that they are in a safe and guarded environment. This is extremely valuable for children and for the guardians of children at your waterpark.
Secondly, effective wristband management at your waterpark will allow you to improve the flow of customers around your waterpark. For example, admission lines can be reduced with a quicker and easier entry process of scanning wristbands. The same is valid for lines for popular rides and sales points.
Waterpark wristbands also allow your management team to gather data on how your park is actually being used. By scanning waterpark clients at various checkpoints: restaurants, ride lines etc., you can monitor the traffic levels throughout the day in your waterpark. This allows you to anticipate peak times and accommodate more customers, increasing your potential turnover, for example, adding additional sales staff during busy times in souvenir shops or snack bars or opening overflow car parking or swimming pool space when you reach capacity.
You might not be aware that more and more waterparks are using wristbands to manage payments throughout their amusement parks. When waterpark customers can pay with their wristbands, it removes the need to carry cash or cards and other valuable items. This has been shown to improve security at waterparks and also to reduce the number of lost items. Wristbands used for payment have also been shown to improve payment efficiency and increase the average customer spend. If you're interested in learning more about payment wristbands, please get in touch; we would love to talk you through your options and provide some free samples for consideration.
Following this theme of increasing additional sales, you can use the space on your custom wristbands to include your specific branding, logos, colours and messaging. However, you can also use this prime advertising space to promote specific events or to upsell VIP or special services. It also doesn't cost anything extra to add QR codes to your wristbands, which can further promote your company and take guests directly to your social media pages for picture sharing!
Clearly, wristbands are a valuable tool for increasing additional in-park sales and business revenue.
The costs of implementing wristbands
Wristbands are a cost-effective solution for waterparks to manage their daily operations. Waterpark wristbands are available in bulk and wholesale packages, making the cost per wristband extremely low. The wristbands themselves are tamperproof, reducing the need to replace them throughout the day and also reducing the amount of waste created at your waterpark. To give you a clear idea, to put a wristband on 1,000 people's wrists, you would be looking at a total cost of $100.80, including GST and shipping. In addition, the more wristbands that you purchase, the lower the price you pay per individual wristband. For example, when purchasing 50,000 wristbands, the price per wristband is just 0.05c per band.
Aside from the wristbands' cost, you must also consider how you will manage the implementation of your waterpark wristband policy. From the creation and printing of the wristbands to how you will then track their usage around your waterpark. For example, will you need any additional hardware equipment or software to scan and monitor the flow of wristbands, i.e., customers, around your waterpark? And will this equipment need any maintenance or regular updating? A top tip for reducing these costs is to automate these processes with software and the technology available to you.
The additional cost of waterpark management that should be considered is staff training and education on how to use your waterpark wristbands. For the success of your wristband policies, your staff must understand why you are using wristbands to manage your waterpark, what their role is within this policy and how to process your wristbands. Thoroughly preparing and training your staff ensures the success of your wristband policy. A proven method for motivating your staff to use your wristbands efficiently is to create team incentives focused on how your wristbands are used. This also helps overcome any staff resistance to using wristbands around your waterpark.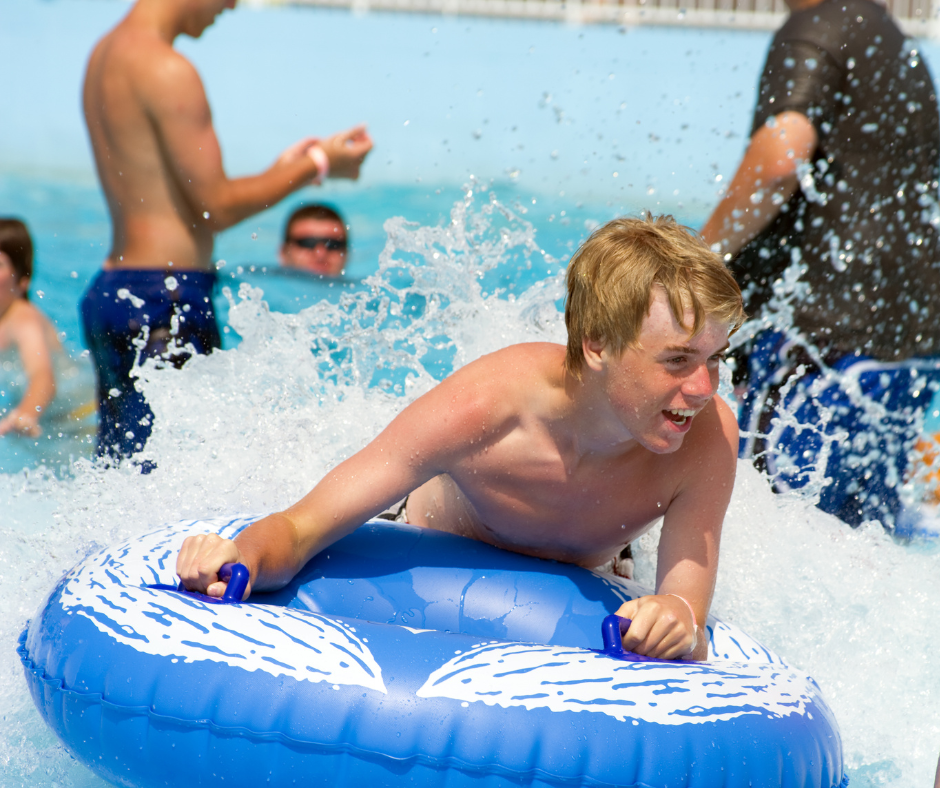 The cost-benefit analysis
Before making any significant business decisions, it is often advised to perform a cost-benefit analysis, but what does this mean? Simply put, this analysis systematically gathers the pros and cons of making a specific business choice – from a financial perspective. If cost-benefit research is done correctly, it will provide you with accurate information and the foundations you need to make the right decisions for your waterpark: investing in wristbands for your daily operations, for example.
To perform a cost-benefit analysis for whether you should implement wristbands at your waterpark, you need to consider the upfront costs of implementing wristbands. And then, what will be the ongoing costs – maintenance, upgrading etc.? This is then contrasted against the potential revenue increases and less tangible benefits such as client satisfaction, staff motivation or brand visibility.
To create an accurate cost-benefit analysis, waterpark managers need to clearly understand the costs associated with running your waterpark, from labour to maintenance, safety and security, etc. When you can assign a dollar amount to all your operational costs, you can compare the price of implementing waterpark wristbands against other popular alternatives such as hiring additional staff, electronic monitoring systems, etc.
From our experience, when you pull all this information together, it quickly becomes apparent that wristbands are the more cost-efficient solution.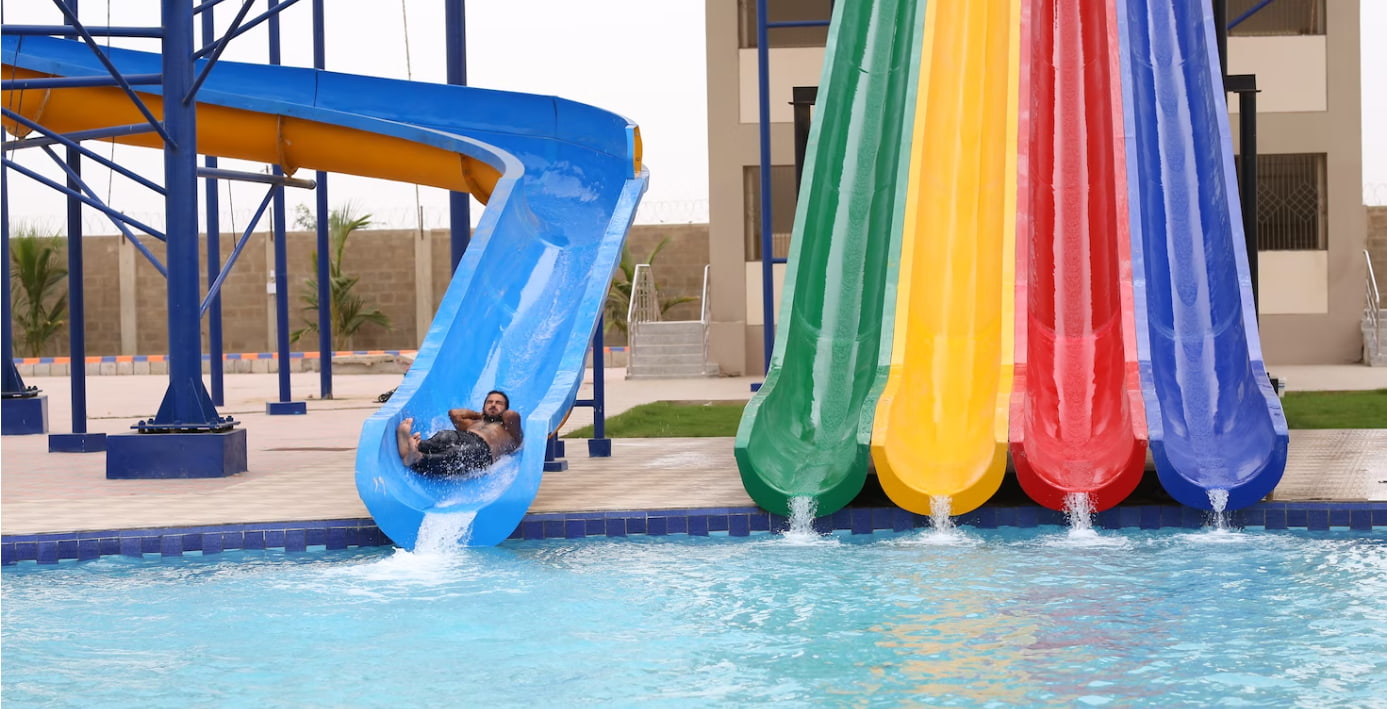 Maximising the benefits of wristbands
As outlined, using wristbands to manage your waterpark operations has many benefits. Some are tangible in the form of increased revenue, and others less so: increased customer loyalty, brand visibility, and waterpark efficiency, to name just a few. If you are motivated to begin using wristbands at your waterpark, there are some vital things you can put into place to maximise your results.
Our main advice is to make sure that when collecting data from your wristbands, you take the time to do something with it. Managers will often put into place the systems to gather this information but then fail to put into place the resources needed to analyse this data and implement the suggested recommendations. A great tip for managing this data analysis is to integrate your wristband technologies with other operational platforms: booking tools, customer feedback platforms, etc.
By streamlining this data analysis process, you can leverage the data you are collecting to improve your customers' experiences and drive sales and revenue.
Case Study
Wet 'n' Wild, Gold Coast, Queensland
Australia's biggest and best water park, Wet n Wild, has been using our wristbands to manage customers who have purchased fast-track entry to some of their most popular rides;
By assigning a specific custom printed wristband to fast track customers, staff can easily identify those who have purchased the upgrade and direct them to the appropriate lines and attractions. This not only ensures a smoother experience for those who have paid for the fast track option but also helps to reduce wait times and congestion for all of the park's guests. Additionally, the wristbands are completely waterproof and non-transferable, making them a practical and secure option for use in their water park.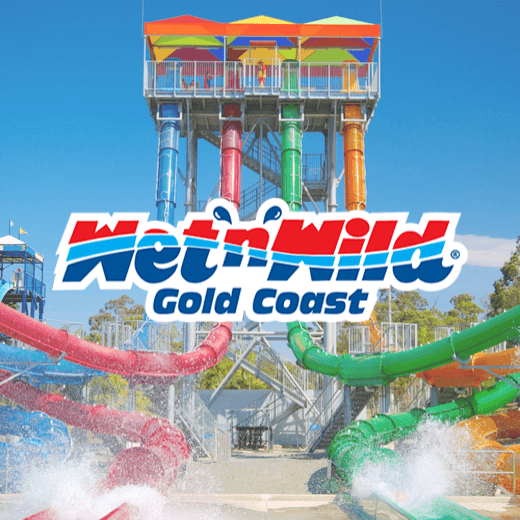 Conclusion
The most successful businesses are constantly analysing their operations, striving for ways to improve their bottom line and exploring how to remain competitive and relevant to their customers. Throughout this article, we've highlighted the multiple benefits of using wristbands throughout your waterpark. As we've suggested, one of the main starting points when making important business decisions should be a thorough cost-benefit analysis to confirm that waterpark wristbands are the correct operational decision for your business.
By investing in wristbands for your waterpark, you will be making a strategic business decision to contribute positively to both the guest experience and the financial success of your waterpark business. Get in touch today with The Wristband Co. to find out how we can work with you to create your perfect solution.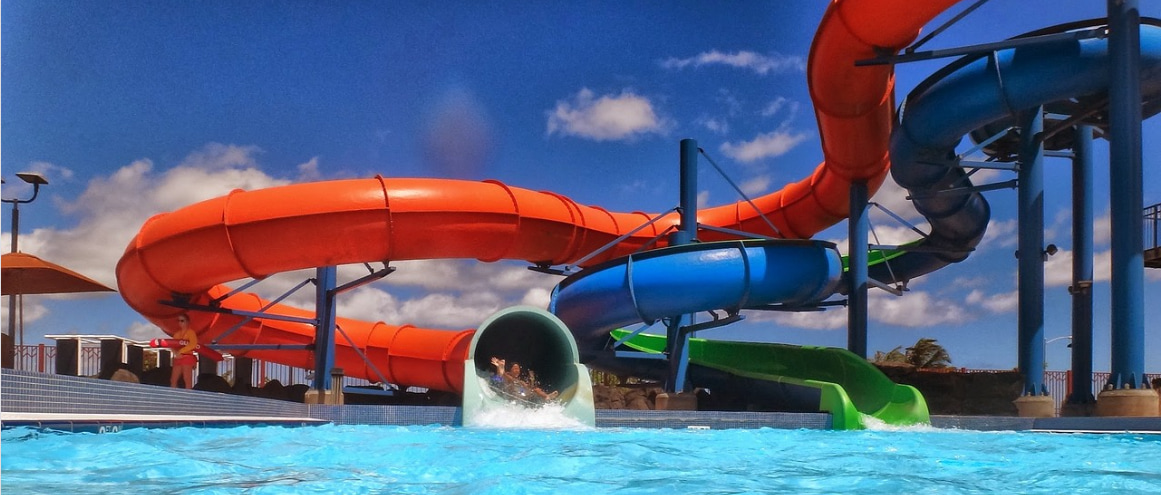 Meet the Author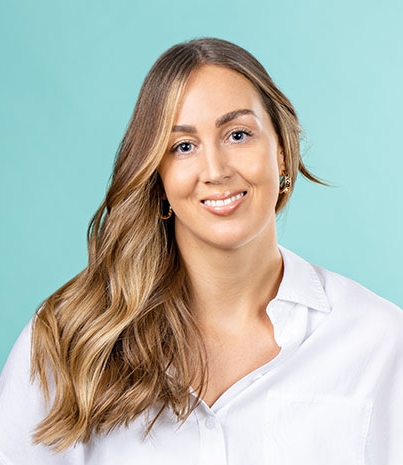 Laura Sayer – Marketing Specialist at The Wristband Co.