Written by Founder, Ben
"If you knew what I know about the power of giving, you would not let a single meal pass without sharing it in some way."
―Buddha

We're currently holding a giveaway to celebrate our 3rd Birthday! So, we thought for our third blog, we would talk about why we have a wristband donation programme and why we LOVE holding giveaways!
WHEN DID WE START OUR WRISTBAND DONATION PROGRAMME?
From the moment we started The Wristband Co. we knew we wanted to give back and show our support to the community, in the same way, they had shown support to us when we started our wristband company!
Within a couple of months of starting the business back in 2017, we gave our first batch of wristbands away. We loved (and still love) getting to know our customers and during our first year, we spoke with the most incredible, encouraging, and supportive people.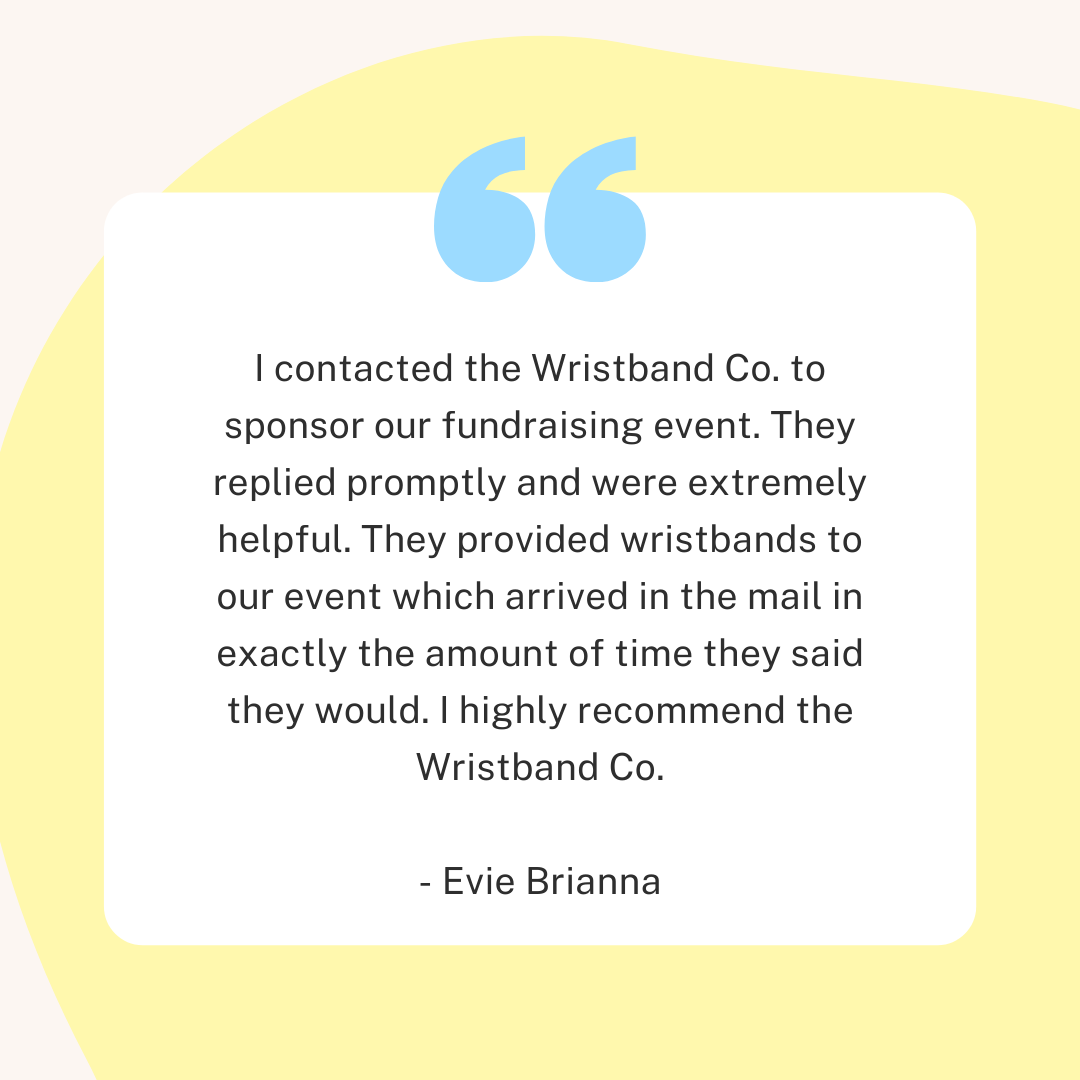 WHY DO WE DONATE WRISTBANDS TO EVENTS & GIVE WRISTBANDS AWAY FOR FREE?
The answer is simple; we want to help.
We quickly realised that the same people showing us support during our first year, were the same people putting themselves selflessly out there, using their own money to buy and design wristbands for events, they were genuinely helping and raising funds for amazing causes and people going through, in most cases, the hardest times of their lives. We wanted to do more and wanted to offer custom wristbands for free to these people, and just like that our wristband donation program was born!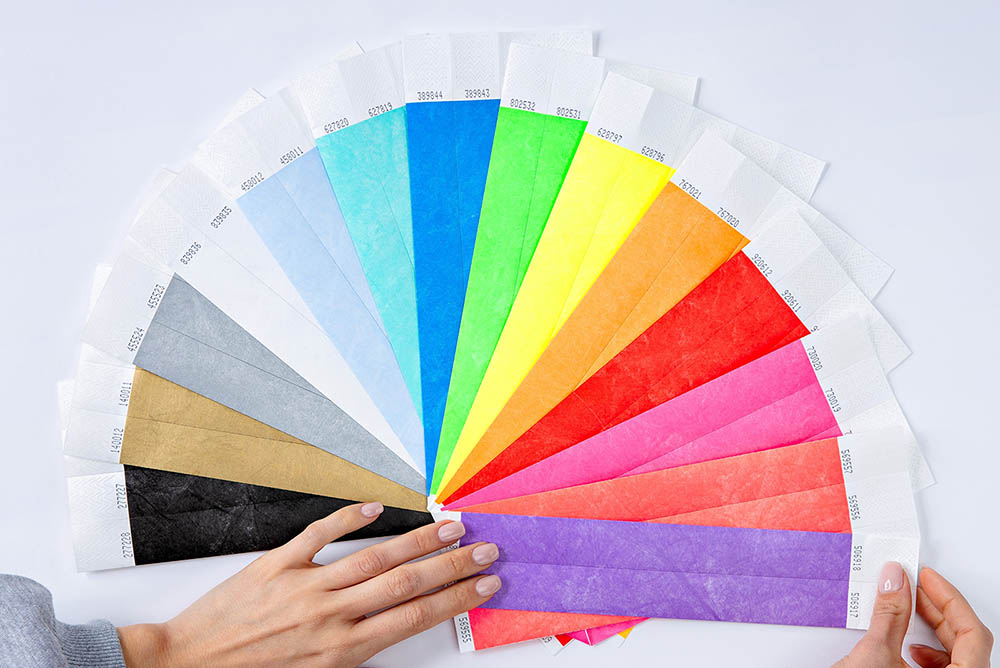 WHAT EVENTS HAVE WE DONATED WRISTBANDS TO?
We have supported a myriad of different events, ranging from large music festivals to intimate lunches all in need of custom wristbands. Below are a handful of the people and organisations that we have had the privilege to donate wristbands to in the past:
♦ Multiple Birth SA's Annual Christmas Picnic
♦ Tathra Bushfire Relief Concert Raising $160,000 for families at Reedy Swamp, Vimy Ridge, and Tathra recovering from the March 18 bushfires that destroyed 65 homes
♦ Lads Long Lunch An annual lunch organised to raise awareness of men's mental health
♦ Zero Hour Australia 2019 Climate movement event which promotes awareness of climate change within Australia
♦ Just Like Us Initiative's first fundraising event to support the emotional wellbeing of children living with Type 1 Diabetes and their families
♦ PTSD Walk for Awareness A walking event that helps support our Military, Police, Paramedics, Firefighters, and civilians living with Post Traumatic Stress
♦ Tamworth High School's fundraiser for Lachy A year 8 student who was diagnosed with Leukaemia and had been absent from school since 2019 – Check out Lachy's wristband design below: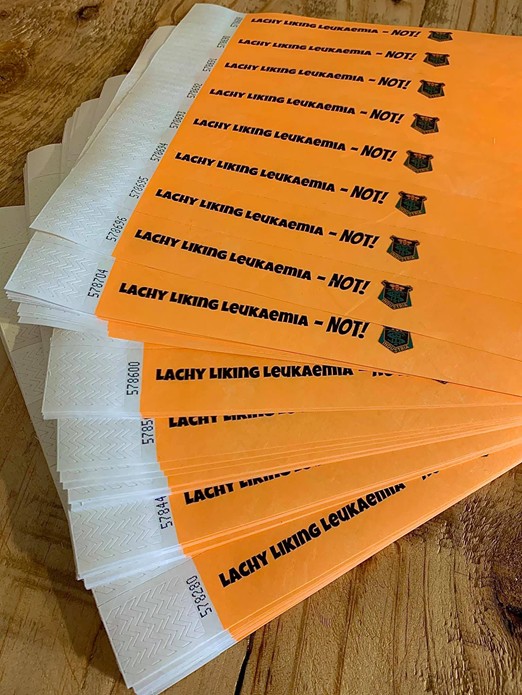 HOW DO TYVEK WRISTBANDS HELP AT EVENTS?
Our customisable wristbands are an invaluable tool for almost any event!
► Monitor and control your guest numbers – security wristband numbering makes keeping tabs on attendees quick and easy.
► Handing out wristbands prior to your event raises cause awareness leading to increased attendance.
► Our wristbands are often used as tickets, helping to keep costs down.
► Your event sponsors and their company logos can be printed in colour onto the wristband, this is a great advertising tool and can help you get additional sponsors on board.
► Customisable wristbands with your event name and details help with attendee engagement! We can print your social media handles alongside Facebook, Twitter, Tik Tok and Instagram logos!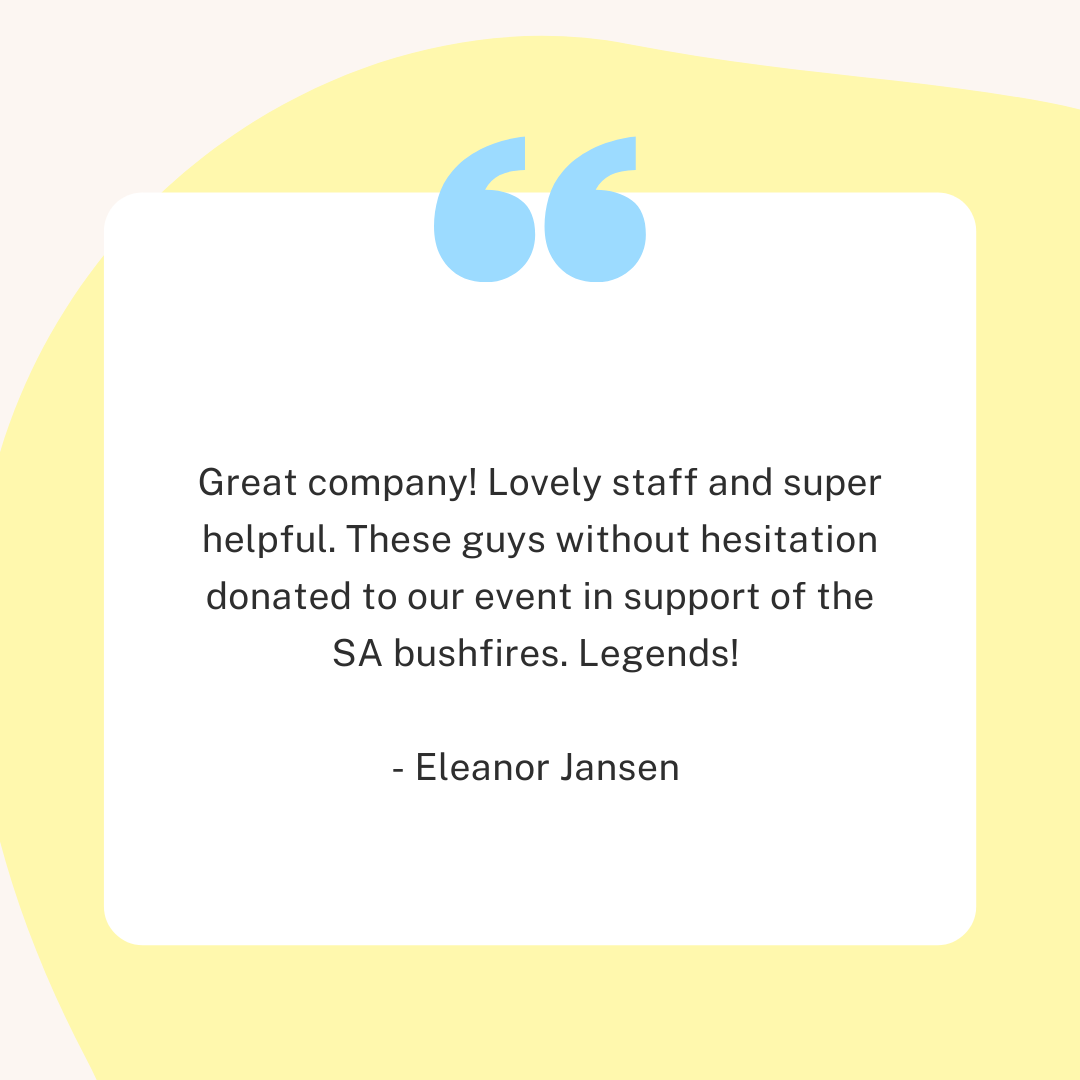 HOW CAN YOU APPLY FOR THE WRISTBAND CO. TO DONATE WRISTBANDS TO YOU?
Our wristband donation program is reserved exclusively for events raising money for charities and incredible people, where 100% of the proceeds are going towards those in need!
We have introduced a brand-new page on our website to gather key details about your event and wristband requirements! So, if you are holding or planning to hold an event that is raising money for a charity or someone special just head to our Donation Page now…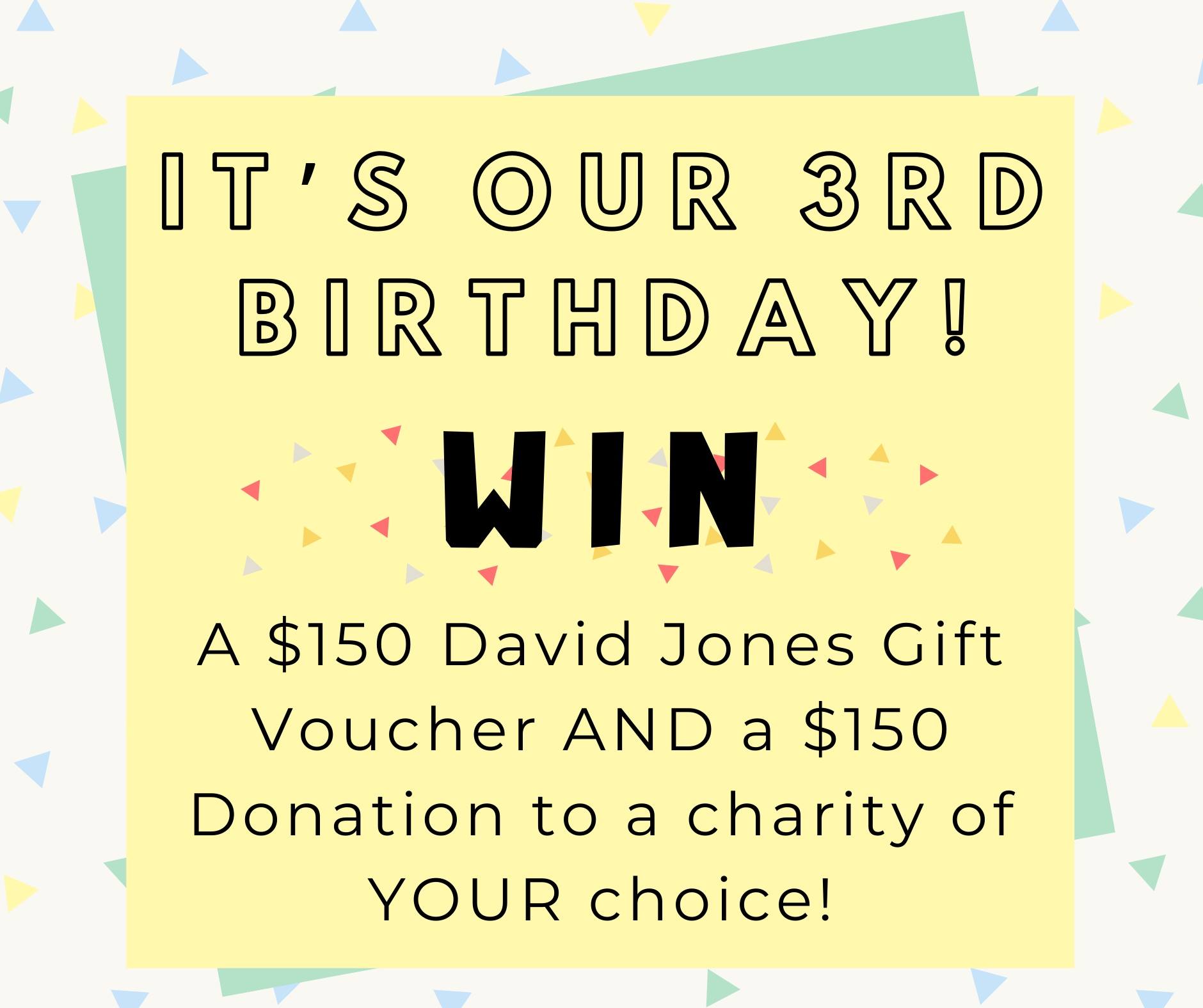 SOCIAL MEDIA GIVEAWAYS
We held our first social media giveaway at Christmas in 2019! The winner, Kristen Woodley, won a $250 David Jones gift voucher and a $250 donation to a charity of her choice, which was Dressember Australia, Dressember is a collaborative movement leveraging fashion and creativity to restore dignity to victims and survivors of human trafficking.
We love doing giveaways as it allows us to not only raise our brand awareness but allows us to engage with our customers on social media, give back to incredible causes and give back to customers who support us on our social media pages!
The good news is that we are currently running a giveaway over on our Facebook page to celebrate our 3rd Birthday! So, if you want to win a $150 David Jones voucher AND a $150 cash donation to a registered charity of your choice click here!
Don't forget to follow us on Instagram & Facebook to keep up to date with our latest wristband donations and giveaways

Stay safe and see you next time!